Danielle Gerber Embraces the Spirit of Giving
December 5, 2022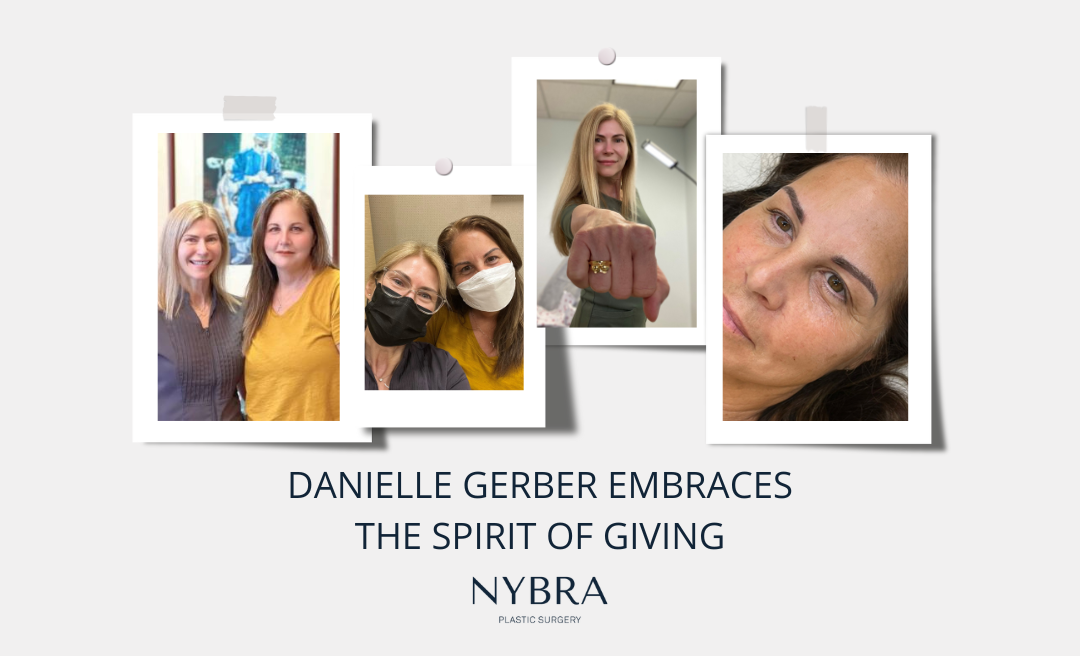 We are excited to announce a new, charitable partner, Danielle Gerber! Danielle Gerber creates jewelry pieces that aim to foster emotions and create long-lasting impressions. Now, they are helping us create long-lasting recovery by funding restorative tattooing in patients who cannot afford the procedure.
Danielle Gerber has embraced the spirit of giving through a quarterly donation to a patient in need of a restorative tattoo procedure that is not covered by insurance. Proceeds from every jewelry purchase contribute to the donation. According to company founder Danielle Gerber, this funding opportunity was a long time in the making.
"We have an incredible opportunity to help women in their self-recovery journey, a painful and intimate journey," Gerber said on her company's website.
The support has already begun: our patient, Christine, received eyebrow tattoos thanks to the company's inaugural donation. Unfortunately, chemotherapy related hair loss proves to be long-lasting in some patients. Christine was one of those patients. While the hair on her head returned following treatment, her eyebrows did not. Thanks to Danielle Gerber's support, our resident tattoo artist, Marnie Rustemeyer, was able to restore Christine's brows and with them some long-absent confidence.
"I am a breast cancer survivor and am a patient of Dr. Ron Israeli and Dr. David Light. Through them, I have met some of the most compassionate people, Marnie being one of those people…You have given me not only a new set of eyebrows but confidence I have not had in a long time. Thank you from the bottom of my heart and thank you for supporting breast cancer patients," Christine said.
Danielle Gerber's decision to fund restorative tattooing reflects a shared understanding that physical restoration often facilitates emotional healing. Breast cancer recovery is about more than simply eliminating or managing disease. It is vital for patients to feel at home in their bodies once more. We look forward to this continued partnership, which we hope will help more women restore their bodies and regain their sense of self.
Blog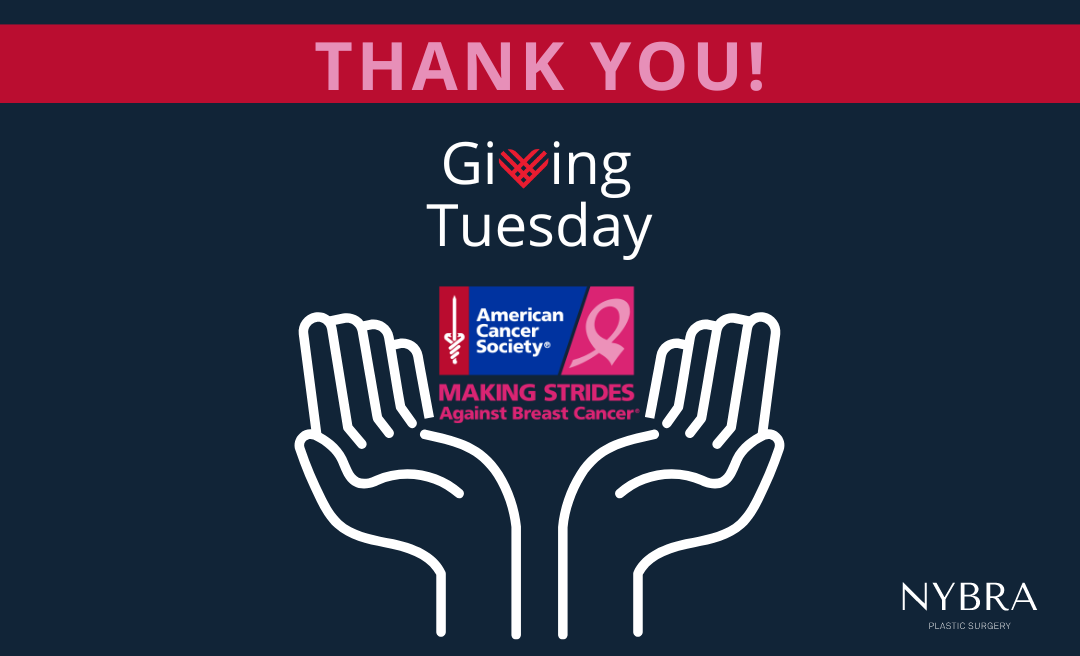 Giving Thanks After #GivingTuesday
November 30, 2022
Thank you for your help! This year, we once again asked you to consider NYBRA's Making Strides Against Breast Cancer team for your Giving Tuesday…