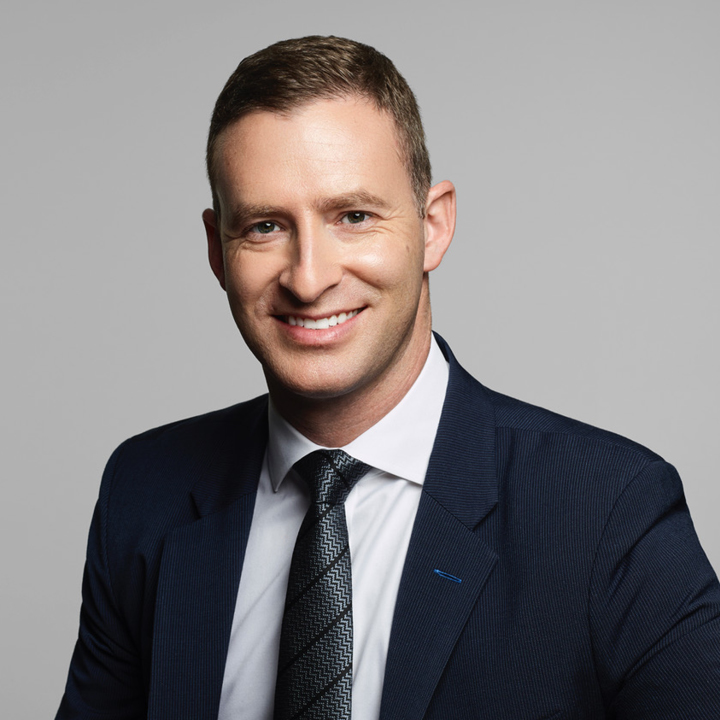 Jonathan Bank, M.D. is a board-certified plastic surgeon and internationally known expert in microsurgery. His areas of expertise include breast and body contouring with a three-dimensional approach, breast reconstruction, and reversal of lymphedema. A particular area of specialty is sensory restoration of the reconstructed breast, in which Dr. Bank has one of the longest standing experiences in America. He performs all aspects of facial, breast, and body cosmetic surgery in the New York area. Follow his @jonathanbankmd Instagram profile to see before and after pictures, and much more.
Training
Raised in New York and Israel, Dr. Bank graduated from the seven-year medical program at Tel Aviv University. He served in the Israeli Defense Forces before relocating to Chicago where he was a resident in the plastic surgery program, at the University of Chicago Medical Center. He received multiple academic achievement and research awards during his residency. Dr. Bank then completed a fellowship in microsurgical reconstruction at the University of Pennsylvania and the Fox Chase Cancer Center in Philadelphia. He also served as a visiting scholar at the Chang Gung Memorial Hospital in Taipei, Taiwan, and has been a visiting professor and surgeon at a number of international institutions.
Artistic Endeavors
Dr. Bank is passionate about supporting and empowering women through their breast reconstruction journey and helping them reclaim their identity after treatment. He summarized his path to blending surgery and art at the Centennial Celebrations of University of Pennsylvania Plastic Surgery.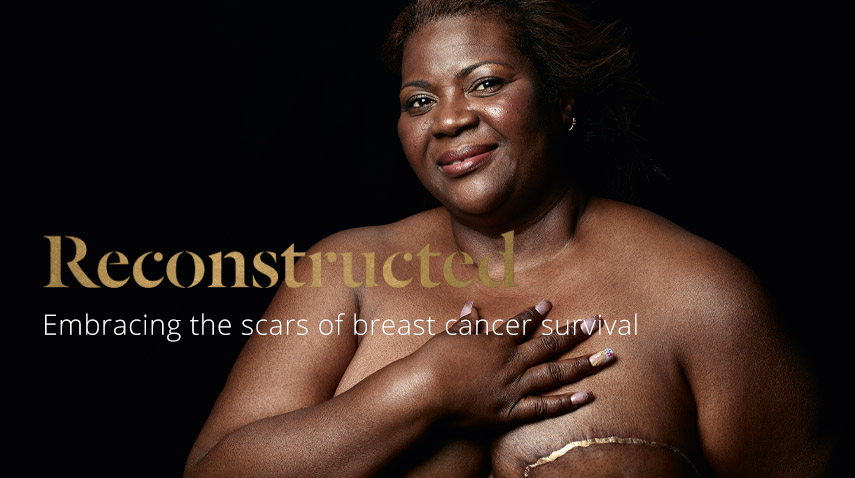 The first iteration, "Reconstructed", was inspired by the Japanese art of kintsugi, showing the beauty in overcoming adversity. This multi-media collaborative included multiple segments over several years of work: a highly crafted and curated photography art book, an extensive series of videos, and a gallery exhibit (Chicago 2018, New York 2018, Great Neck 2018, Tel Aviv 2019.) A runway fashion show inspired by Reconstructed was featured at the 2020 New York Fashion Week, in conjunction with AnaOno, as part of a fundraiser for the Metavivor organization, which supports research for stage 4 breast cancer. The story of the creation and the message behind the project is currently being made into a documentary film by British filmmakers B-Side Dreams.
An educational extension titled "Reconstructed Deconstructed" reveals the surgical art behind the photographs, in a series of computer generated animations based on the women of Reconstructed.
The second component is "Restored," where Dr. Bank teamed up with Dr. Ron Israeli to expand upon his life casting installation from 2012. Twelve women that had breast reconstruction, underwent silicone molding of their bodies around the various phases of their surgeries, generating casts that were then used to create life-sized sculptures made of materials corresponding to each women's attributes. The artwork and process were photo-documented and published in a book launched in November 2021, at a gallery display of the sculptures and photographs. This project was done in alliance with Allergan Aesthetics, the manufacturer of Natrelle breast implants. Dr. Bank produced a series of videos accompanying the project, titled "Restored Restoried" combining the sculptural and photographical artifacts, with computer generated video renditions of the surgical processes that the participating women underwent.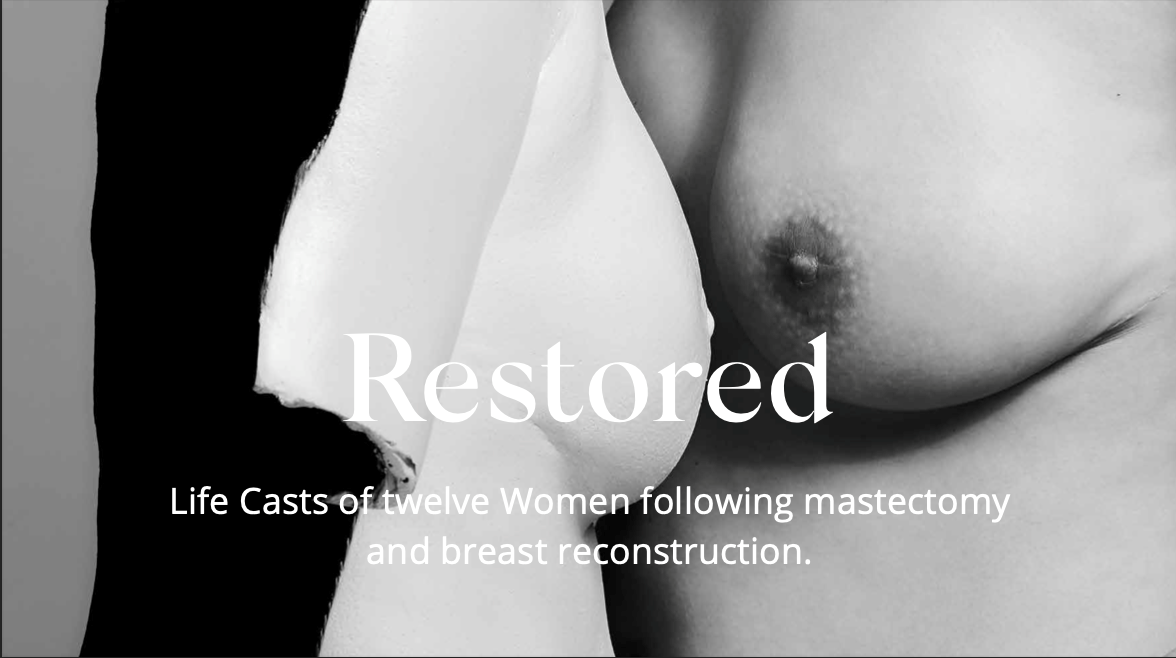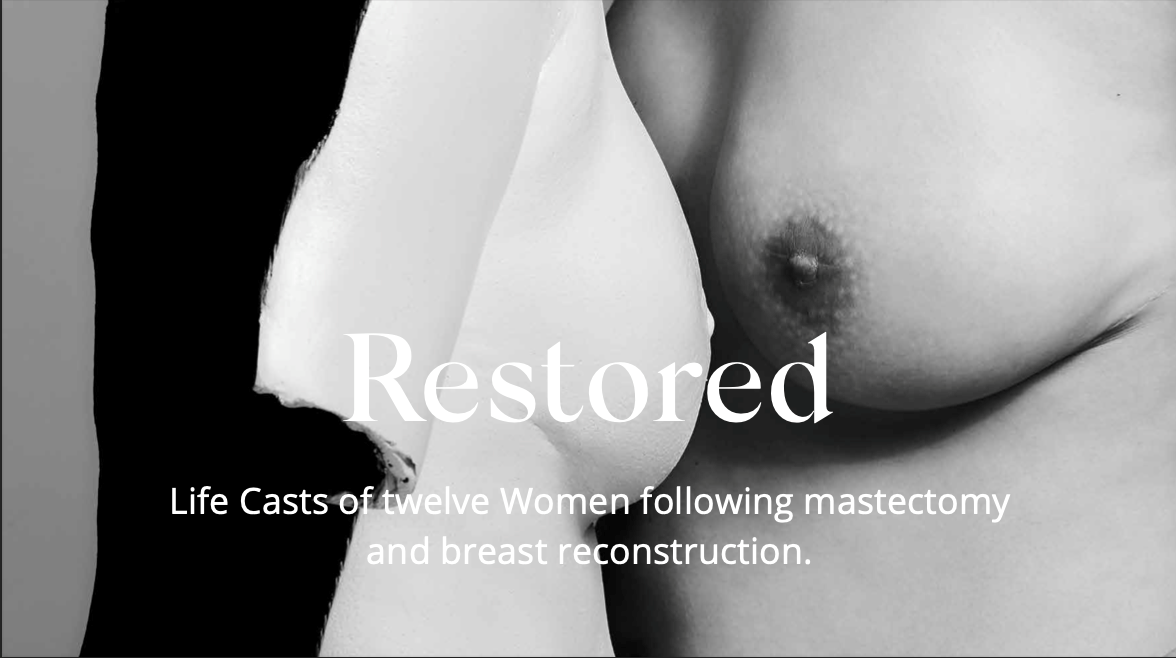 A third iteration is "Before the After." Here Dr. Bank returns to simpler images, that capture the essence of his reconstructive work. As part of routine practice, standardized before and after photographs are taken by the surgeon. In this project, Dr. Bank reviewed his series of photos from the start of his career to current day, and selected 24 sets of serendipitous frames, caught during the awkward moment of pre- and post-surgical posing.


In the resulting book, published with the support of Canon USA in August 2021, Dr. Bank requested that each woman write about her feelings, looking back at herself in those moments. A gallery exhibits of the work were held in Manhattan, NY in October 2021, Lake Success, NY in November 2021, and Boston, MA in October 2022, where book sales raised funds for the American Cancer Society.
"Reblossom", a fourth project, draws an elegant parallel between the regeneration of flowers and the resilience of women undergoing a double mastectomy. Delicate yet powerful, serious yet celebratory, Reblossom encourages us to find beauty in all cycles of change, cherish the present moment, and nurture future blossoms.
Supported by Allergan Aesthetics 12 inspirational women of diverse ages and backgrounds come together in this unique collaboration between plastic surgeon Jonathan Bank, M.D., photographer & director Erez Sabag, and creative director Jeannette Valbuena.
Proceeds from the sale of the book will go to the Living Beyond Breast Cancer, whose mission is to connect people with trusted information and a community of support, offering practical resources for coping managing, and living with breast cancer.  The book will be launched during an immersive gallery exhibit on October 19th, 2023, at Lavan Chelsea, in Manhattan, NY.

Medical Innovation
Dr. Bank has authored more than thirty peer-reviewed articles and multiple book chapters in prominent surgical publications. He has served on the review and editorial boards of several reconstructive and aesthetic plastic surgery journals and has presented his research at regional, national, and international conferences on breast reconstruction and aesthetic surgery. He is currently the chief editor of a textbook on complex breast reconstruction, due to be published in 2024.

Stemming from his interests in autologous breast reconstruction and sensory restoration of the reconstructed breast, Dr. Bank created Breast Relief, a clinical and research initiative geared towards addressing Post-Mastectomy Pain Syndrome, which ultimately aims to shift paradigms in surgical breast cancer treatment. He has published his algorithm which has successfully led to helping countless women from across the United States, and lectures on the topic to institutions and organizations across the country in efforts to effect change in breast surgery at large.
"Resistance" is an inspirational story of one Breast Relief patient, Lisa Csencsits, who took the challenge of recovery to another level, documented in a short film completed in 2022. In the process of production it became apparent that there was a larger tale to tell. An expansion of this project is planned for release in 2024, which delves deeper into Lisa's story. Titled "Resilience", the film explores the circumstances that brought her to the decision to undergo risk reducing mastectomies, and the choices she made in the aftermath.
On its surface, "Resilience" is a unique tale of balancing an inherited predisposition to breast cancer, and an inherent potential to cycle at a world class level. In its core, however, it is a generalizable inspiration about living with our personal genetic makeup, in the setting of complex intergenerational relationships.
Along with cofounder and CTO Orr Srour, Dr. Bank developed a novel device called the "Relievvr" designed to provide postoperative comfort after breast surgery. Utilizing the "gate theory" of nerves and pain, the device generates controlled mechanical vibratory stimulations that desensitize sensory nerves affected by surgery. Available for purchase on relievvr.com and on AnaOno.com in late August 2023. 

Medical Leadership
Dr. Bank is the co-founder and chairman of the board of the Israeli Doctors of America, a non-for-profit organization focused initially on strengthening ties between Israeli and American medical communities, yet has fortuitously expanded to impact social diplomacy through medical care facilitation. Dr. Bank serves on the board of the AiRS Foundation, which provides women access to breast reconstruction surgery after mastectomy. He is an advisor to the board of Larger than Life, a philanthropic organization that aims to improve the lives and welfare of Israeli children afflicted with cancer. Dr. Bank sits on the medical advisory board of Axogen, the goal of which is to identify and understand the key factors that will lead to breast neurotization becoming the standard of care.
Society Memberships
American Society of Plastic Surgeons
American Society for Reconstructive Microsurgery
International Society of Aesthetic Plastic Surgery
Associate Fellow of the American College of Surgeons
Diplomate of the American Board of Plastic Surgery
Insights & Events
Our blog posts, news, and events are here to help you make informed decisions.
Patient Stories
Every patient has a story to tell.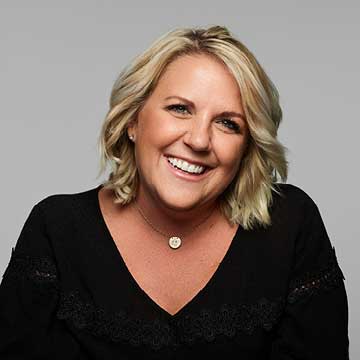 Meredith
"It's a really special thing to have doctors who are that caring and that understanding and really go above and beyond what they need to do."
Read more from Meredith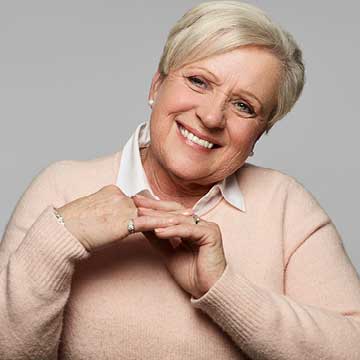 Nadia
"They have a complete respect for the circumstance that women are facing and are 100% respectful of a woman's body."
Read more from Nadia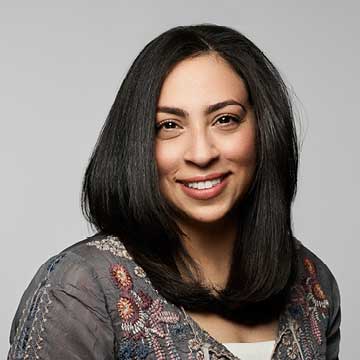 Sarah
"I'm very happy with all the decisions I've made. I'm happy with the team of doctors that I chose. I wouldn't have changed anything."
Read more from Sarah