The Spirit of Giving and Generous Souls
April 17, 2023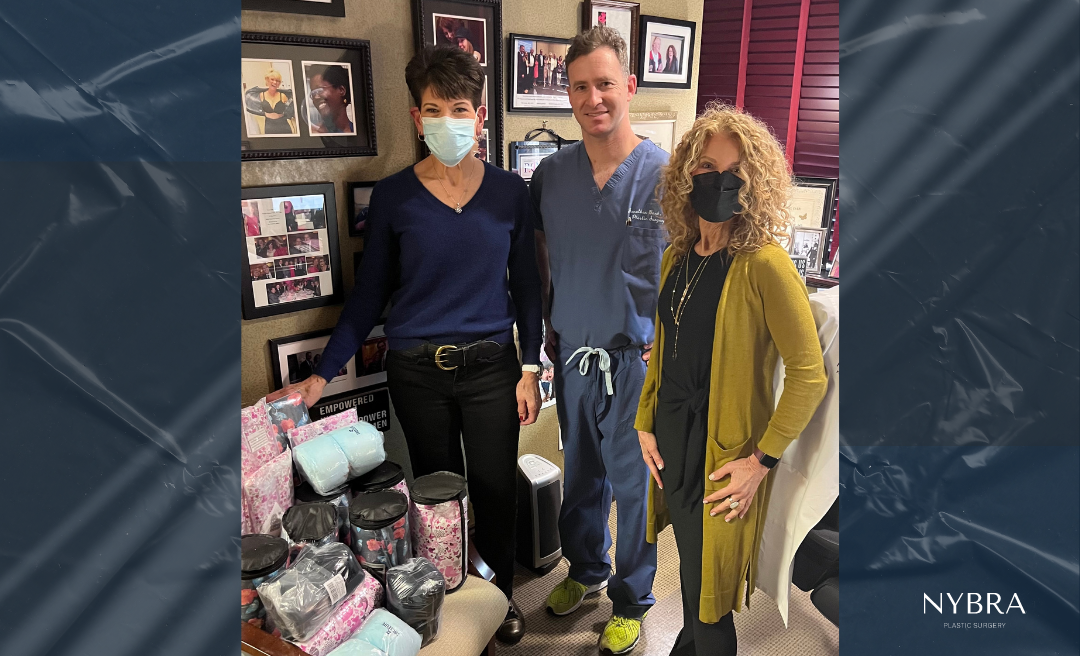 Our patient community is full of generous souls. From the individuals who join us at group sewing workshops to those who purchase, create, and donate independently, that spirit of giving is part of what keeps our patients nurtured and supported. This winter, Dr. Jonathan Bank's patient, Joanne generously gifted 10 seatbelt pillows and 10 breast pillows to our practice. Her reasoning was simple: those items had been helpful to her.
"Breast pillows and car seat pillows made it much easier for recuperation. I thought if I could make another woman's life easier, why not? Especially since insurance companies don't always reimburse people for them and not everyone can afford them," she said.
Joanne underwent bilateral mastectomies with direct-to-implant breast reconstruction in September, 2022. She had been diagnosed with breast cancer 18 years prior, at the age of 47. At that time, she followed a Breast Conservation Therapy (BCT) treatment plan of lumpectomy, radiation, chemotherapy, and a five-year oral chemotherapeutic agent. Fifteen years later, it recurred in her right breast.
"I thought, I'm 66 years old, do I really want to go through this again?"
Her breast surgeon referred her to Dr. Bank, whose thoughtful care helped her choose the right breast reconstruction option for her. Joanne chose to have larger breast implants placed for her reconstruction; the decision had her looking and feeling great soon after surgery.
"He is an amazing surgeon who is just a kind, caring man who really wants to help women feel good about themselves, and you don't find a lot of doctors like that. I'm so happy with the practice. When you walk into the practice, the whole office is just a pleasant experience, the front desk, the nurses, and of course Dr. Bank, he's just top notch."
Joanne also took advantage of NYBRA's Patient Empowerment Program by joining the Sisterhood of Support. She said her relationship with Patient Empowerment Program Clinical Director, Mollie Sugarman, was particularly comforting throughout her experience.
"I find the meetings so beneficial. Mollie is great; she's just so comforting in the way she speaks to you. She gives all this wonderful advice. Just talking to other women about what they've been through makes you feel better, too. And listening to them talking over it makes them feel a lot better as well."
"Joanne's generous spirit continues to be shared with others first starting their journey. Her positive mindset and empathy are most meaningful," Mollie Sugarman added when asked about Joanne's impact on NYBRA patients.
Joanne continues to be involved in the Patient Empowerment Program, where she encourages other patients to advocate for themselves at every turn.
Blog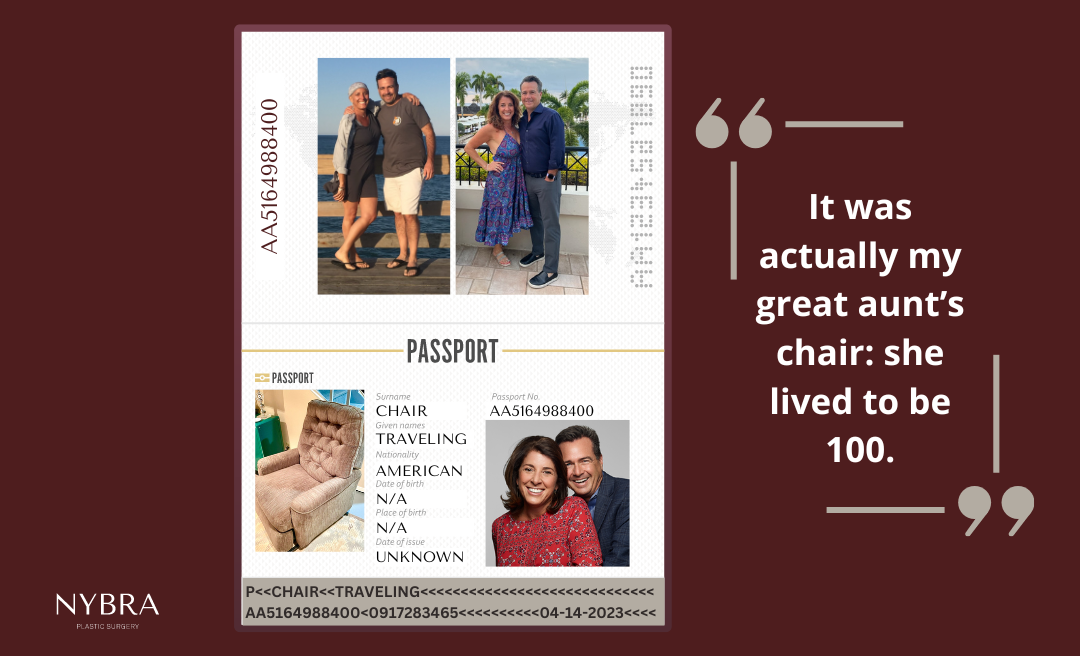 Tales of the Traveling Chair
April 14, 2023
"It was actually my great aunt's chair: she lived to be 100, and she had it for probably the last 10 years of her life.…