"Restored" Featured in Plastic Surgery News Magazine
November 15, 2022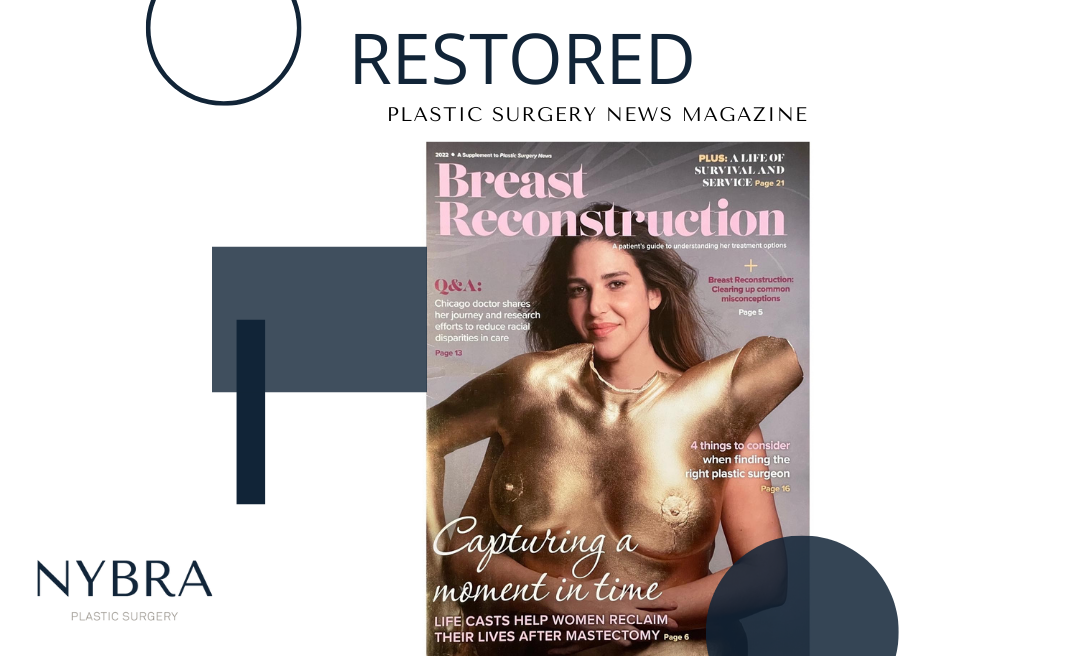 One year ago today, Drs. Ron Israeli and Jonathan Bank shared their project, Restored, with the world in its first gallery exhibition. Restored is a book and art exhibit that tells the stories of twelve breast reconstruction patients from different walks of life. The project aims to provide a complete picture of each of its subjects. It combines images, lifecasts, and words that convey the physical and emotional restoration that breast reconstruction can provide. Its goal is to change the narrative around breast reconstruction and its accompanying imagery to focus on the whole patient. It explores patients' relationships with their bodies and scars and challenges simple, before-and-after notions of breast cancer and reconstruction.
Last year friends, colleagues, and collaborators gathered in a gallery in Manhattan to celebrate everyone who participated and to experience the work firsthand. This year, we were so proud to have Plastic Surgery News feature Restored as the cover story for its 2022 Breast Reconstruction Issue.
As Dr. Israeli puts it in the PSN article, "As plastic surgeons, our work in breast reconstruction can provide light at the end of the tunnel. Breast Reconstruction has a dimension of physical healing, but there is also the dimension of inner and emotional healing, which is similarly manifested throughout this project in each woman. The idea of reclaiming life after mastectomy is something that patients can experience through this journey of reconstruction, and we hope these beautiful, three-dimensional life-cast sculptures show what reconstruction is all about and provide women facing mastectomy with hope."
The seven page magazine spread aims to show that well-rounded view of breast reconstruction through photos from the book and exhibition, along with commentary from Drs. Israeli and Bank, patients, and artistic collaborators. It also delves into the artistic motivations behind the work and the ways in which art and plastic surgery intersect.
"Dealing with the variables that you can't control comes with the territory as a plastic surgeon. It's similar to how these women end up in our lives and we end up in theirs. We are there to help pick up the pieces and try to make things more beautiful—not just physically, but emotionally as well. Art is just an extension of that," Dr. Bank told PSN.
Its inclusion and prominent placement in this PSN issue is not only a welcome opportunity to showcase Restored anew while looking back on its inaugural event—it also validates the principles upon which the initiative was built. Plastic Surgery News is an industry-leading plastic surgery publication. Their decision to feature the project is part of the type of narrative and cultural shift that Restored aims to push forward. You can read the whole piece, here!
Events