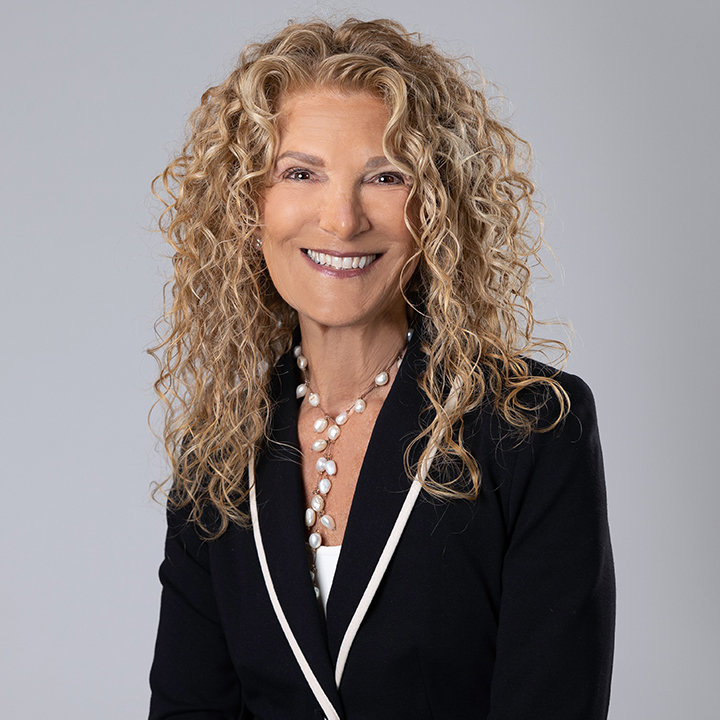 Mollie Sugarman is the Clinical Director of the Patient Empowerment Program at NYBRA Plastic Surgery in Great Neck, NY. With over forty-five years of experience, she brings her extensive background in working with individuals coping with various life and health issues and in developing programs that promote wellness and support. She is passionate about her work and strongly believes that a nurturing environment is vital to dealing with the myriad of emotions one experiences when facing a cancer diagnosis and traveling the journey.
In January 2009, she joined Dr. Ron Israeli and Dr. Randall Feingold, co-founders of the practice, and she created the Patient Empowerment Program, thus spearheading an essential and innovative integrative approach. Drs. Israeli and Feingold were committed and compelled to provide this component to their patients as part of their treatment. They had the insight and sensitivity to recognize its role in the restoration process.  The impact of the program has exceeded any of their expectations and has also enhanced the lives of the NYBRA staff in treating their patients. While patients are drawn to the practice because of the expert and advanced microsurgical skills of the surgeons, their decision to commit to treatment is also impacted by knowing that their emotional needs will be addressed, as well.
Mollie's former private practices focused on individuals dealing with serious illnesses, difficult life transitions, and couples' issues. In 1971, she was the first non-M.D. to present for Psychiatric Grand Rounds at New York Medical College and was invited again in 1972.  That same year, she was appointed an Instructor of Psychiatry at New York Medical College and the following year, was awarded an Honorarium from the Psychiatric Society of NY Medical College.
In 2014, The Lean On Me Breast Cancer Network honored Mollie with their Mari Goldberg Award in 2014. The Guardian Brain Foundation's 'Hats Off to Women" also honored Mollie in May 2020 for her innovative approach, caring and commitment to individuals facing a breast cancer diagnosis.
Mollie continues to add series, resources, and tools to the Patient Empowerment Program each year. She also lends her expertise to other community podcasts and video platforms. Most recently, she created a video series called Insights: An Intimate Look at How Breast Cancer Affects Individuals From All Walks of Life in collaboration with Dr. David Light. See below for easy access to that series and recent podcast appearances.
Insights Series
Single, Under 40 With Breast Cancer
How Breast Cancer Impacts Long-Term Relationships
Learning What You Need to Know When You've Never Needed to Know It

Additional Appearances and Resources
The DiepC Podcast: The Importance of an Integrative Approach
The DiepC Podcast: Finding Order in the Disorder (Pre-op and Post-op Care)