Introducing "Insights: An Intimate Look into How Breast Cancer Affects Individuals From All Walks of Life"
January 26, 2023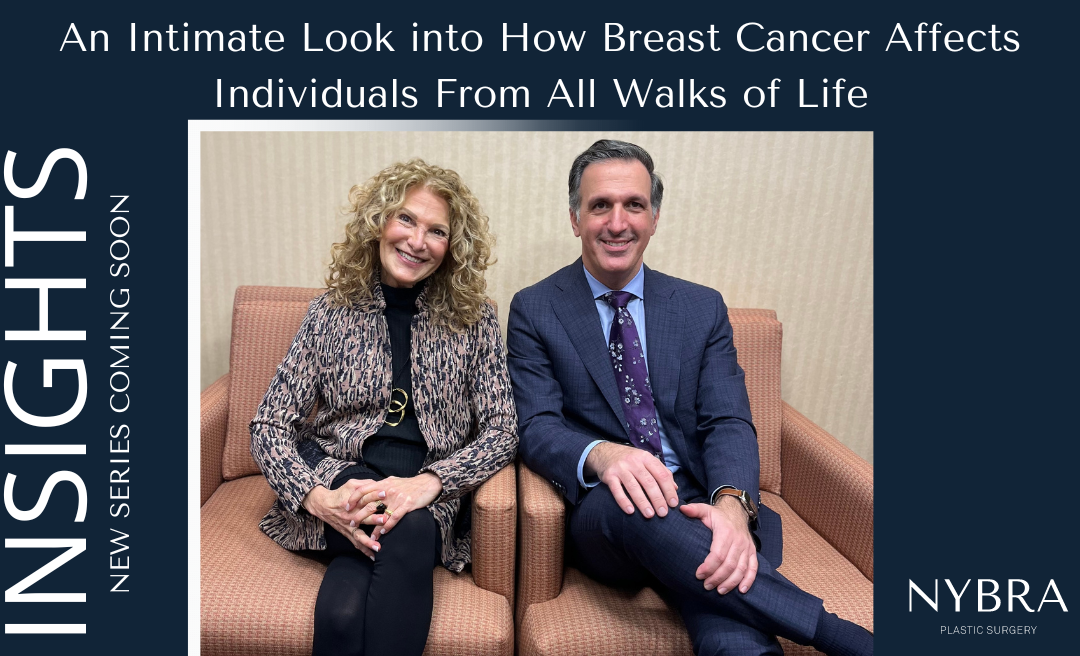 This November, the Clinical Director of the Patient Empowerment Program, Mollie Sugarman, and Dr. David Light, kicked off a new project designed to foster and continue conversations about breast cancer beyond Breast Cancer Awareness Month. "Insights: An Intimate Look into How Breast Cancer Affects Individuals From All Walks of Life," aims to promote sustained discussion that digs deeper than standard disease awareness. The series goes beyond the physical to take a nuanced look at how breast cancer impacts relationships, emotional health, family dynamics, friendships, and more.
While many of the issues diagnosed individuals face transcend demographics, there are challenges that are unique to specific segments of the population. Mollie and Dr. Light's first discussion, "Single, Under 40 with Breast Cancer," honed in on the unique effects of a cancer diagnosis on single, younger women. We are pleased to announce the upcoming second talk, which takes a look at how couples navigated their breast cancer and reconstruction processes. Next month, several couples from the practice have agreed to share their experiences, generously providing others with a window into what this type of diagnosis looks like for individuals in established relationships.
We hope you tune in to learn from these patients and partners. As the series moves forward, we are excited to work with patients who were diagnosed after they had children, same sex couples, and more.
Blog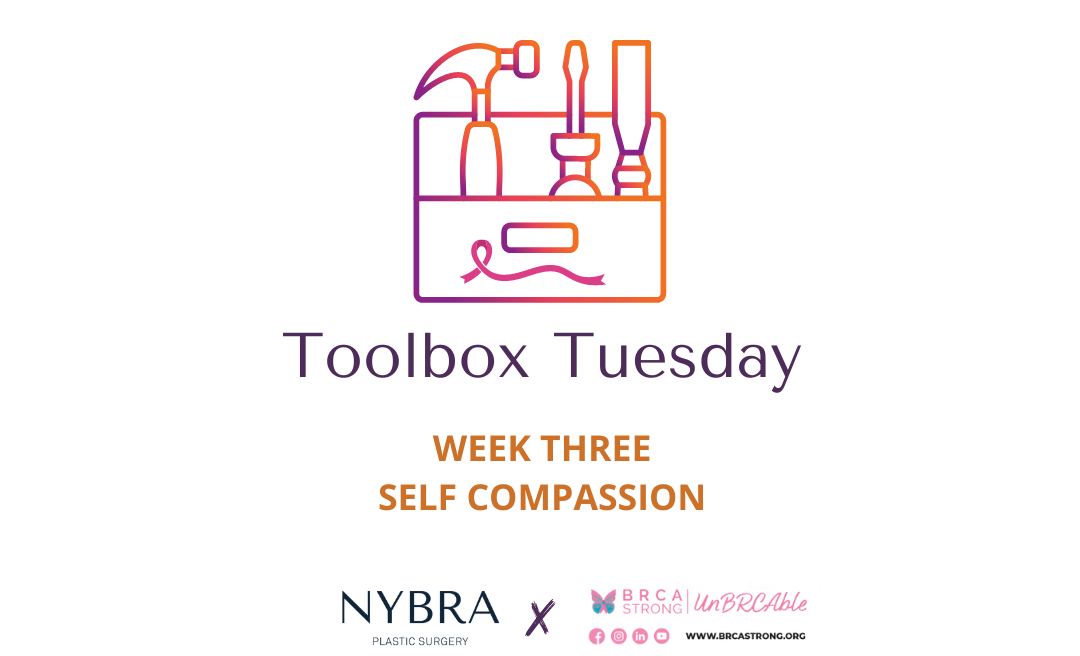 Toolbox Tuesday Week 3: Self Compassion
January 24, 2023
Welcome back to Toolbox Tuesdays, a set of blog and social media posts shared in collaboration with BRCAStrong to delve into the minutiae of emotional…