BRCAStrong Founder, Tracy Milgram, Opens up About Her Reconstructive Journey
June 23, 2022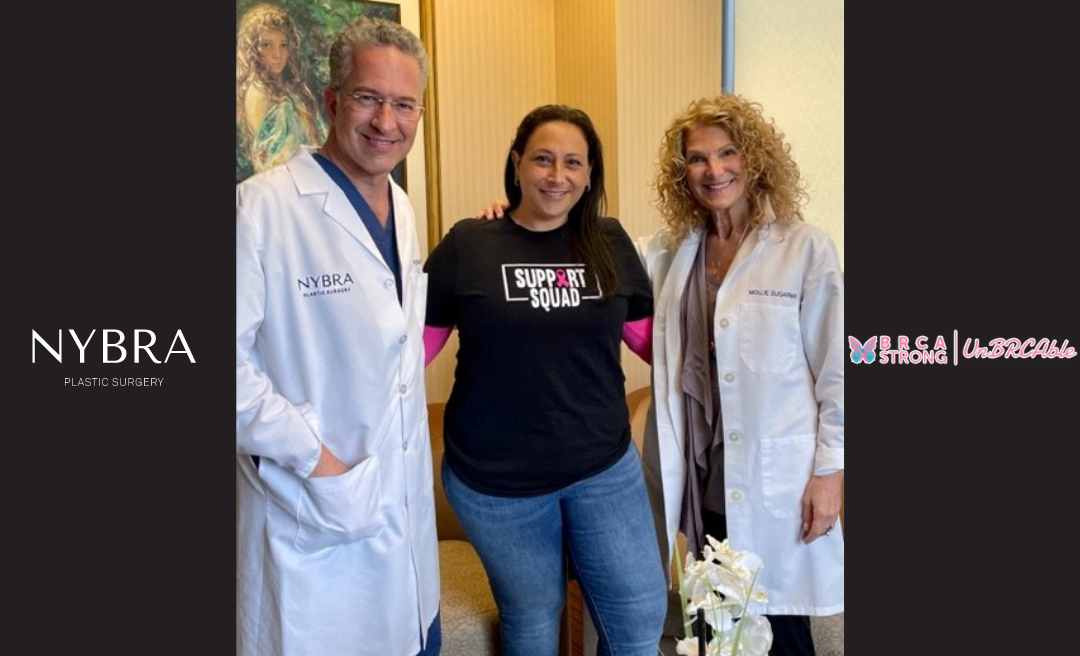 The past few months have been busy for BRCAStrong Founder, Tracy Milgram, as her organization continues to grow and fine tune its work.
"We did change it up a little bit. We're not giving pillows in our pre-mastectomy care packages anymore. Now, we're doing a robe with drain pockets, a shirt with drain pockets, and a post mastectomy bra. We are still doing educational panels twice a month, and then we speak on them," she explained, packing boxes as she spoke.
Tracy founded BRCAStrong in 2015 to support women who have been touched by breast or ovarian cancer. However, few people knew that through all of that advocacy work, Tracy has continued to put on a brave face while dealing with ongoing personal reconstructive issues. As she previously shared with NYBRA, Tracy was flat on one side for 17 months.
This year, she put her knowledge of the wide variety of breast reconstruction options to use. In January of 2022, she chose to undergo DIEP flap breast reconstruction in South Florida, where she lives. Unfortunately, she experienced a rare risk associated with natural tissue breast reconstruction: flap loss.
"Three weeks [after my surgery], the flap died on the left," she said.
Tracy became septic and underwent an emergency latissimus flap reconstruction. Weeks later, she spiked a high fever and the flap became purple on the right side. Her doctor's office assured her that there was nothing to worry about, but Tracy knew her body and self-advocated. She saw an infectious disease doctor and one of her surgeon's colleagues. The wound was opened, revealing severe infection. She saw a wound packing nurse for three weeks and a picc line was inserted for antibiotics.
Tracy was able to visit NYBRA in April while on a personal trip to New York, where Dr. Ron Israeli took a look at the flap.
"Dr. Israeli told me that the flap was dead and that it needed to be removed, and I couldn't have reconstruction at the time."
Tracy returned to Florida to have the flap removed. She said that Dr. Israeli and Dr. David Light guided her through the process from New York to ensure she received the correct care. She said that, for her, NYBRA's help from afar underscored the importance of having a strong team of doctors when considering a flap procedure.
Tracy has since recovered from the flap removal and finds herself once again in limbo. "The latissimus flap on the left side is fine now. The other side is the DIEP flap, and 15-percent of it was removed," she said.
Finding an experienced surgeon and surgical team greatly diminishes the risk of losing a flap. However, regional disparities in access to quality breast reconstruction make it difficult to find that type of care outside of a few areas of the country. Tracy is among those actively working to help close those gaps.
"You have to be honest. I'm the face of the organization, and people don't even know what I'm going through. I had an event with 100 people, and no one even knew. It's not because I'm ashamed of my story, I just feel like there's a time and there's a place to share."
Events