Available Next Week is the Second Installment of: "Insights: An Intimate Look into How Breast Cancer Affects Individuals From All Walks of Life"
February 7, 2023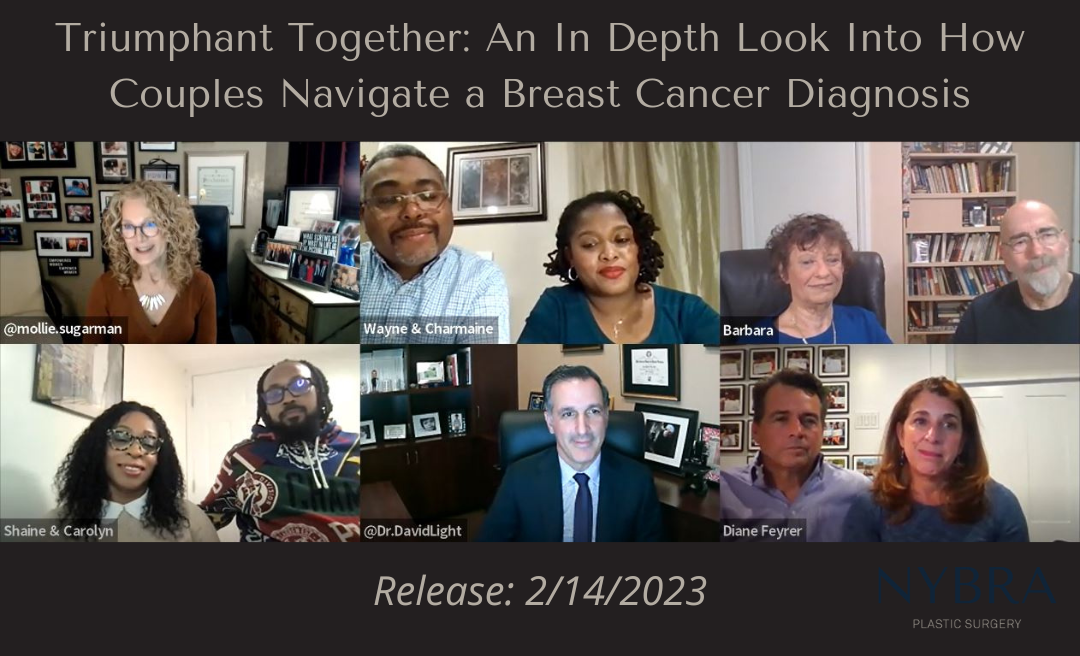 Next week, the Clinical Director of the Patient Empowerment Program, Mollie Sugarman, and Dr. David Light invite you to watch the second installment of "Insights: An Intimate Look into How Breast Cancer Affects Individuals From All Walks of Life." Their upcoming discussion centers couples in established relationships and delves into how diagnosis and treatment impact patients, partners, and the relationships between them. As Mollie puts it, partners are often forgotten parties in a breast cancer or reconstruction journey. The reality is that it is vital for spouses to have access to support and tools in order for them to thrive individually and as a partnership.
Join us as Mollie and Dr. Light lead four couples at varying stages of life in a conversation that covers topics from pre-operative planning to managing the long-term trauma that often follows diagnosis and treatment. While these are issues that all of our patients face, this session looks at them through the specific lens of long-term partnership, taking care to address necessary shifts within relationships in times of stress or hardship, how those long and short term changes impact a marriage, and how the pain and uncertainty of breast cancer and treatment can be reframed as an opportunity to strengthen a relationship.
The four participating couples have been married for eight to 42 years. They share their insights into how breast cancer affects a relationship, what tools helped them move through the process, and what was not helpful or did not work. They dive into the importance of communication and adjusting expectations, the continuous process of healing and growth after diagnosis and treatment, and the opportunities that can come from one of the most difficult experiences a couple can face. Much like when we talk about individuals in the aftermath of a breast cancer diagnosis, it is possible for a relationship to not only survive but emerge triumphant, better than you were before! The first step is to make yourself an active member of the healing process.
We hope you find an hour to spend with these eight generous individuals. You will be able to find a recap and the full video on NYBRA's blog, and links to access it on Instagram, Facebook, and other NYBRA social media venues.
Blog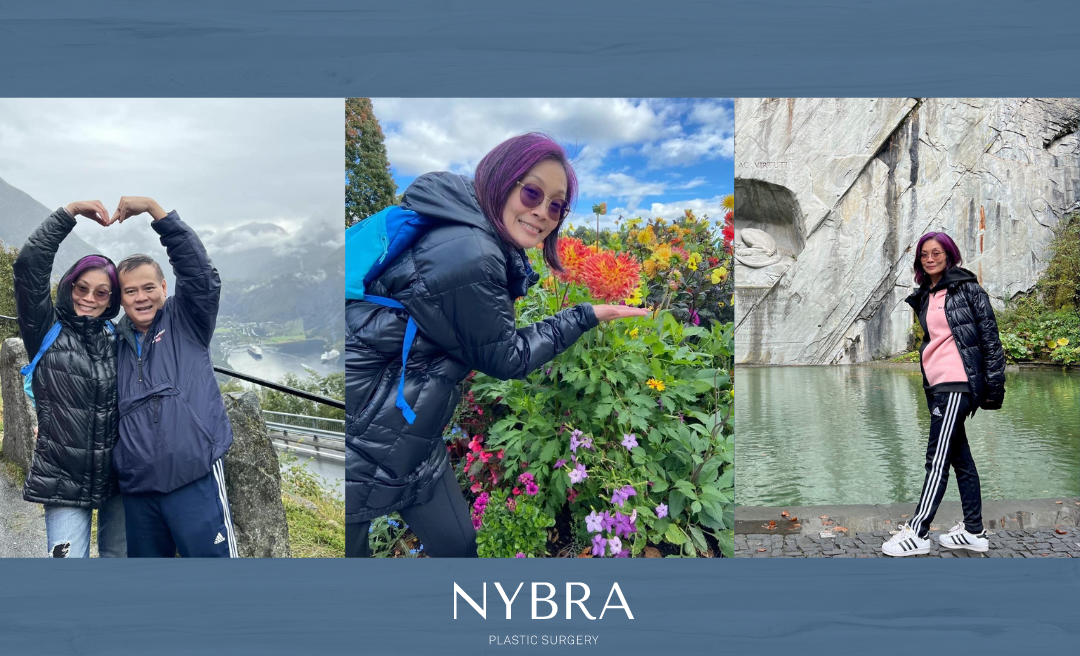 Choosing Action Over Hesitation
February 2, 2023
When Dr. Randall Feingold's patient, Jenny, arrived at a follow up appointment with bright blue hair, a tide of smiles washed over the NYBRA office.…