Jeff

- Left mastectomy
- Latissimus dorsi flap
- Nipple areola reconstruction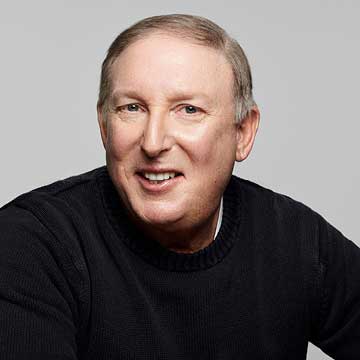 In 2012, Jeff noticed that his nipple was inverted. He'd had pain in the area, too, and lump. When his wife saw it in September of that year, she urged him to see a doctor.
"I didn't even know that men could get breast cancer. I thought it was a women's disease," he said.
While males account for only 1% of breast cancer cases, the disease does in fact impact men. Since many men aren't aware of that risk, cases are often more advanced by diagnosis. Jeff was diagnosed with breast cancer in 2012. He had a total mastectomy with a lymph node dissection. Of the 37 lymph nodes tested, 36 turned out to be malignant.
He immediately proceeded with chemotherapy and radiation. The treatment seemed successful: the cancer was at bay, he was well maintained on Tamoxifen with monthly checkups, and Jeff said he was starting to feel better.
"I was clean. I had gone on disability because I was pretty sick. I went back to work, and I felt pretty good. My hair started growing back in."
Approximately three years later, he found another lump. To his dismay, the lump came back positive with the same cancer he'd had the last time. It was inoperable, but his oncologist was able to treat it with a long-term chemotherapeutic regimen.
Amid all the stress and misconceptions surrounding male breast cancer, Jeff faced another hurdle: reconstruction.
"I was always a barrel-chested guy. I told a PA I was dealing with in another medical office that I was thinking about reconstruction, and she was like 'men don't get reconstructed.'"
When he described his concerns about how visibly uneven his chest was as a result of his mastectomy, she suggested that he get liposuction on the other side to even it out. He received similar reactions from doctors, including a radiologist and an oncologist, who also said that men did not get reconstructed and suggested that he look at it as a "battle scar."
A neighbor referred him to NYBRA Plastic Surgery, where Dr. Ron Israeli walked him through males who had reconstruction and presented him with options. After some discussion, he chose to have natural tissue reconstruction with a latissimus flap. Jeff said the surgery was tough but completely worth it.
"The before and after was unbelievable. I feel much better about myself. I don't have to look at that every day, that surgical scar in the mirror. There's still a scar, but I do have a breast now, and I do have a nipple."
Jeff's metastatic stage IV breast cancer has been under control for eight years. He remains an active advocate for men with breast cancer, working to provide higher quality information for other men through support groups, public speaking engagements, and volunteer work with the Adelphi Breast Cancer Hotline.
"Initially the information and the way people spoke to me was disappointing. Ninety-nine percent of breast cancer patients are women, but the few who are males are people, too. I'm involved with a number of male breast cancer support groups. If I can help one other male, then everything I've done is worthwhile."
More Patient Stories
Our patients are the most essential part of the NYBRA community. No two stories are alike.