The Inspiring Story Behind One Patient's Incredible Fundraising Effort
October 12, 2022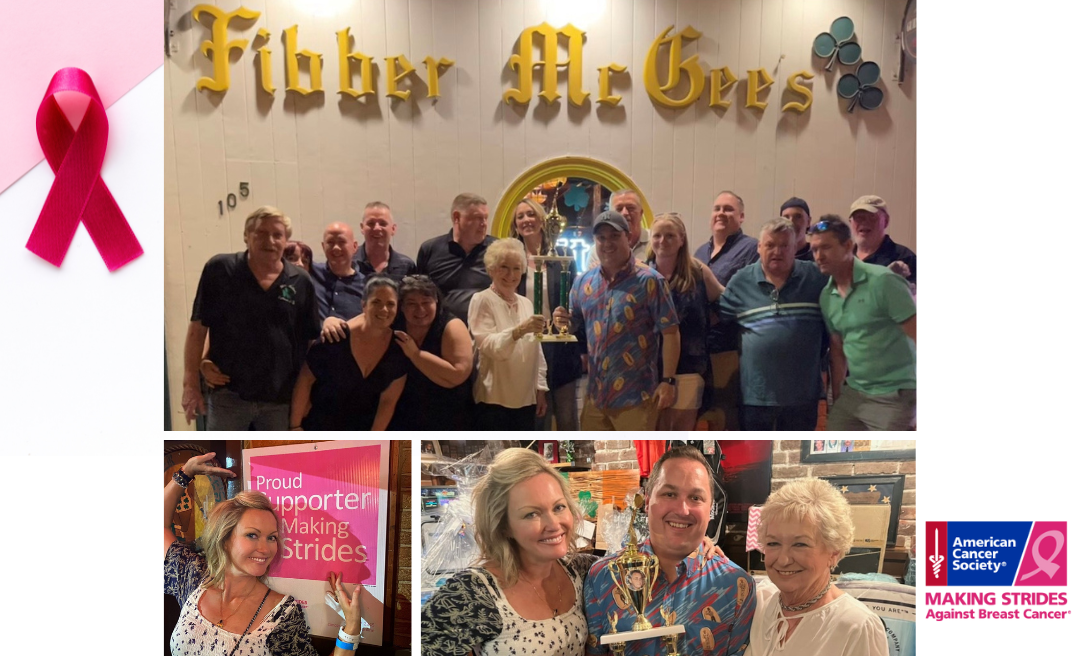 This year, our patient, Ellen, donated 10 thousand dollars to NYBRA's Making Strides Team! Her incredible fundraising effort comes as the culmination of an incredible story that starts with a bar called Fibber McGee's in Lynbrook.
"Fibber McGee's is my dad's old bar that he had for like 30 years. He sold it in 2015 to two women who didn't change a thing. Throughout the years, my dad had always run very generous fundraisers for different causes," Ellen explained.
On March 4th, 2020, Ellen's father lost a battle with lung cancer that had metastasized to his brain. Fifteen days later, Ellen found herself facing a health crisis of her own.
"My dad passed away on March 4th, and then on March 19th, I had my mammography, and literally the next week the world closed."
Ellen was diagnosed with Stage I invasive ductal carcinoma. She underwent bilateral mastectomies with expander-implant reconstruction with a prominent medical institution in New York City. She developed multiple infections that required hospitalizations beginning almost immediately after her reconstruction.
By June 2020, Ellen's persistent tissue infections had created a significant hole in her skin. She brought it to her doctor's attention, who told her that it was nothing. The tissue deterioration worsened and came to a head when she, her husband, and their four young children headed to Lake George, NY for a family trip. At that point, the drainage from her chronically infected breast reconstruction became significant enough to make her clothing stick to her body.
"On July 19th of that year I went to take a shower, and I found that my nipple was attached to my bra," she said.
Her medical team remained unconcerned. In the days that followed, the infection eroded her skin until it exposed the breast implant. Only then did her doctors acknowledge the urgency of the situation. A friend drove her from Upstate New York to New York City, where she underwent a few days of IV antibiotics followed by another surgery. Less than a week later, the day before her husband's 40th birthday, the infected breast implant fell out.
Ellen's doctors closed the infected side of her chest without replacing the implant. She was told that additional reconstruction would not be possible and that she should consider removing the opposite implant for continuity.
"It just wasn't how I wanted to live," she said simply.
As she took steps to recover from this physically and emotionally draining series of events, Ellen started going to Full Circle Physical Therapy in August 2020. She became close with Clinical Director Diana Tjaden, who encouraged her to seek a second opinion and referred her to NYBRA.
"She never spoke badly about my doctors, but she said there was better out there," Ellen said.
Ellen took Diana's advice and scheduled an appointment with Dr. Jonathan Bank. She said she felt extremely lucky as their personalities could not have been a better match.
"I was so taken aback by how calming his nature was. It's a relationship with a doctor unlike anything I've ever had. Through all of this, I have never had someone with me at an appointment [because of COVID]. Now, it almost feels like I do have a friend in the room, but it's my doctor."
Dr. Bank removed the remaining breast implant and placed expander implants in October 2020. He performed a TUG flap to reconstruct both breasts using tissue from Ellen's inner thighs at a later stage. This solution helped to manage issues with skin thickness from prior surgery.
As Ellen healed, so too did the community around her, and in 2022, she and the owners of her father's old bar realized something: in the tumult of COVID and Ellen's breast cancer and reconstruction, they had not been able to honor her father's passing within the community. The new bar owners wanted to celebrate his life by raising money, much like he did when he ran the bar.
"They came up with a dart tournament at Fibber McGee's for my dad, Pete Brogel. When they were looking for somewhere to donate the money, I thought about how NYBRA picked me up when I was down, and how I walked with them at Making Strides last year."
Ellen felt that the American Cancer Society's involvement in Making Strides made it even more fitting, given that her father lost his life to cancer, and two of her aunts had had breast cancer as well.
"Our goal was to make sure Ellen spends summers cartwheeling on the beach with her kids. She had a long journey but is now back to cartwheeling on every surface she can find," said Dr. Jonathan Bank when asked to share his thoughts. Ellen confirmed she is indeed the Master of Cartwheels.
We are so grateful to her for choosing NYBRA for her donation and for letting us pick her up in her time of need.
Blog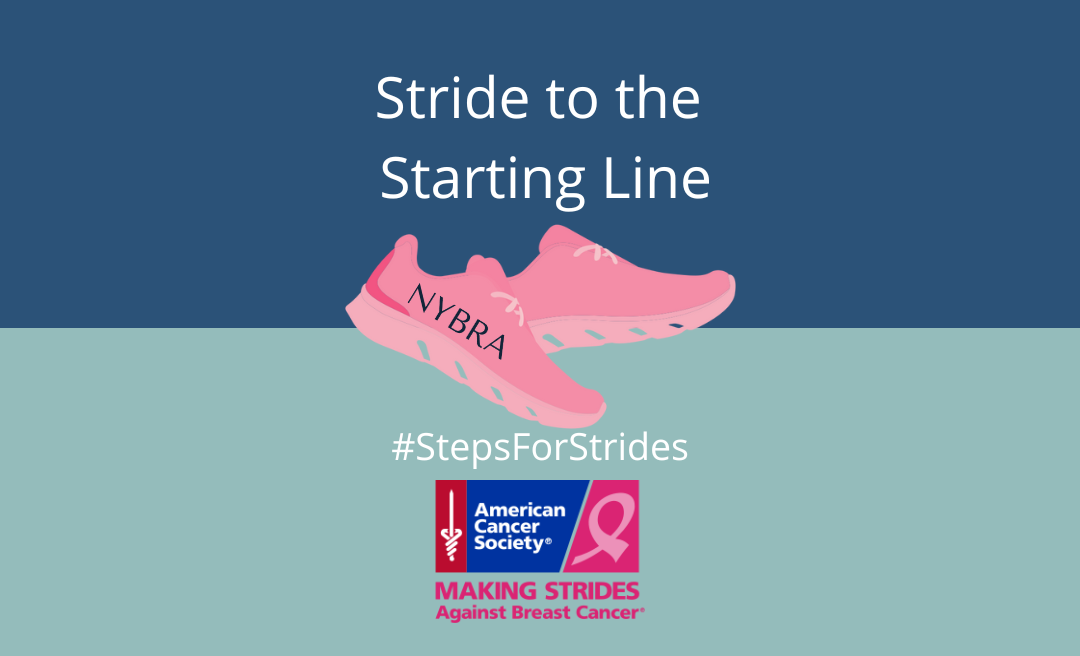 Making Strides is on Sunday October 16th!
October 10, 2022
The Annual Making Strides Against Breast Cancer of Long Island walk is this Sunday at Jones Beach! You have done the training. You have simulated…