Steps for Strides Week 8: Adding Intervals & Talking While Walking
September 27, 2022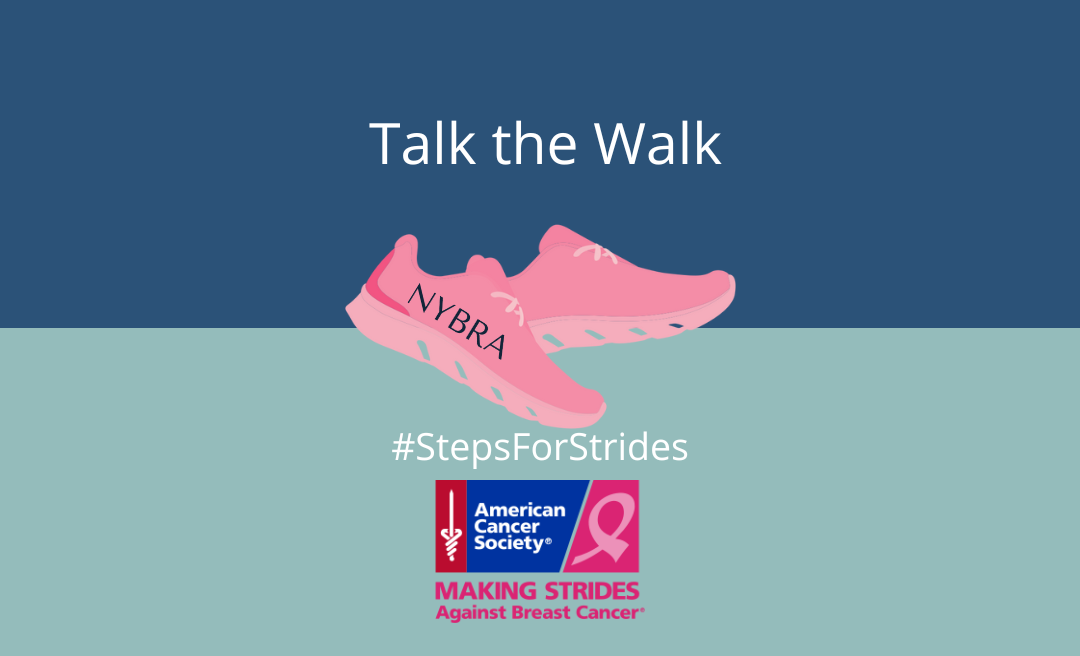 Over the past several weeks, our Steps for Strides training has covered head-to-toe form, footwear, duration, distance, speed, and more. This week's addition is interval training, which synthesizes all of those elements. Interval training involves incorporating short bursts of intense exercise into your workout at set intervals of time. This approach is a great, structured way to enhance cardiovascular conditioning that mitigates the risk of over-exertion.
The week's training goals:
• Add interval workouts to two shorter walks while keeping your long walk at an easier pace.
• Maintain last week's time and distance goals.
• Include a rest day or two between these more intense workouts.
Every workout should begin with a warm up. Once you are warmed up, high intensity interval walking typically involves 30 seconds of walking as fast as you can, followed by two minutes of walking at an easy pace. This interval should be repeated eight to twelve times and followed by a cool down. The goal is to incorporate this type of training into two shorter walks.
Avoid doing too much too soon.
Remember that this is still a walking workout. Do not run or jog during your fast intervals. Instead, walk at an intense pace. Vigorous interval walking is low impact exercise. This means that it's easier on joints and connective tissues than high impact activities, like running.
Use the talk test to assess intensity.
The talk test is a relatively simple measure of exercise. An easy workout is one in which you can speak comfortably. During intense exercise, it should be difficult to speak. Use this self-assessment for both parts of the interval. It is just as important to slow down adequately during the easy interval as it is to gain enough speed during the high intensity interval.
If fast walking is not sufficiently intense, add another challenge.
Some individuals may find it hard to reach the desired intensity from walking alone. If you fall into that category, it is essential to find safe ways to make your workout more challenging without compromising form or endangering your body. Rather than continuing to push speed, try adding an incline or a weighted vest to increase the level of difficulty.
As always, stay vigilant when it comes to form. It is easier to fall into bad habits and hurt yourself at higher speeds. Do your best to gently easy your body between intervals and pay careful attention to any pain or discomfort you might experience!
Remember to join our team
If you want to organize a group of walkers, you can form your own team under the umbrella of our practice's name. Add your team under our company name NYBRA Plastic Surgery on the Making Strides website.
Individuals or smaller groups who do not wish to create teams of their own can simply join our team, or donate to our team, Drs. Feingold, Israeli, Korn, Light and Bank.
Events