Steps for Strides Week 6: Add Speed
September 13, 2022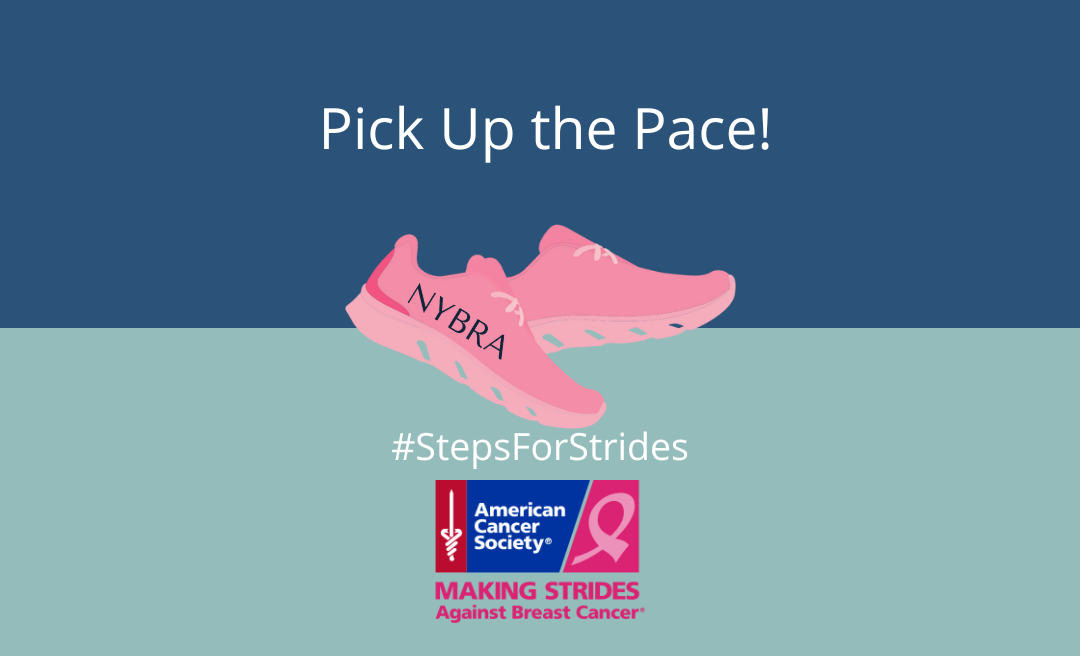 Last week, we added a bit more time to one walk to work toward increased stamina with stable form. Now that you have spent several weeks learning and practicing proper form, determining your personal physical limitations, and ensuring that you have all the right gear to get the job done, it is finally time to pick up the pace. Increasing your speed will improve cardiovascular health, plus it will help you finish your Making Strides walk faster! However, as we fold this component in, it is even more important to pay attention to how your body moves and feels.
This Week's Training Goals
Aim to walk a total of 165 minutes.
Walk 30 minutes a day, four days a week.
Continue to incorporate a longer, fifth day that includes a 45 minute walk at an easy pace.
Add speed to each of your 30 minute walks. The goal is to reach a moderate intensity of about three miles per hour during these faster walks.
The CDC defines a brisk walking pace as roughly three miles per hour. You can use a fitness tracker or app to measure your speed, or simply time yourself as you walk a mile. Anything over three miles per hour is considered vigorous exercise. Ensure that you do not move too fast too soon. Continue to respect your body's capabilities and limitations!
Be sure to build up and cool down.
Even a short, brisk walk should include both warm up and cool down. As you plan for a faster 30 minute walk, consider an interval structure. Walk at an easy pace for ten minutes. Then, walk as fast as you can for 30 seconds. Return to your easy pace for two minutes. Repeat this pattern of 30 seconds of fast walking followed by two minutes of easy walking six to ten times. Finally, return to an easy pace for ten minutes to cool down.
Mind your arms.
We went over the importance of bending your arms as you swing them during your walk. If you have been cutting that corner in your training thus far, now is the time to make a correction. Good upper body form can be the key to increasing speed.
Check your form regularly.
Faster movement increases the risk of injury. Stay vigilant about your form, head-to-toe. Do a quick check whenever you switch speeds. Remember to keep your head up, shoulders back, arms bent, and spine straight and tall. Ensure that each step rolls through your whole foot, and pay attention to any discomfort that may arise.
Remember to join our team
If you want to organize a group of walkers, you can form your own team under the umbrella of our practice's name. Add your team under our company name NYBRA Plastic Surgery on the Making Strides website.
Individuals or smaller groups who do not wish to create teams of their own can simply join our team, or donate to our team, Drs. Feingold, Israeli, Korn, Light and Bank.
Blog