Steps for Strides Week 4: Treat Your Feet
August 30, 2022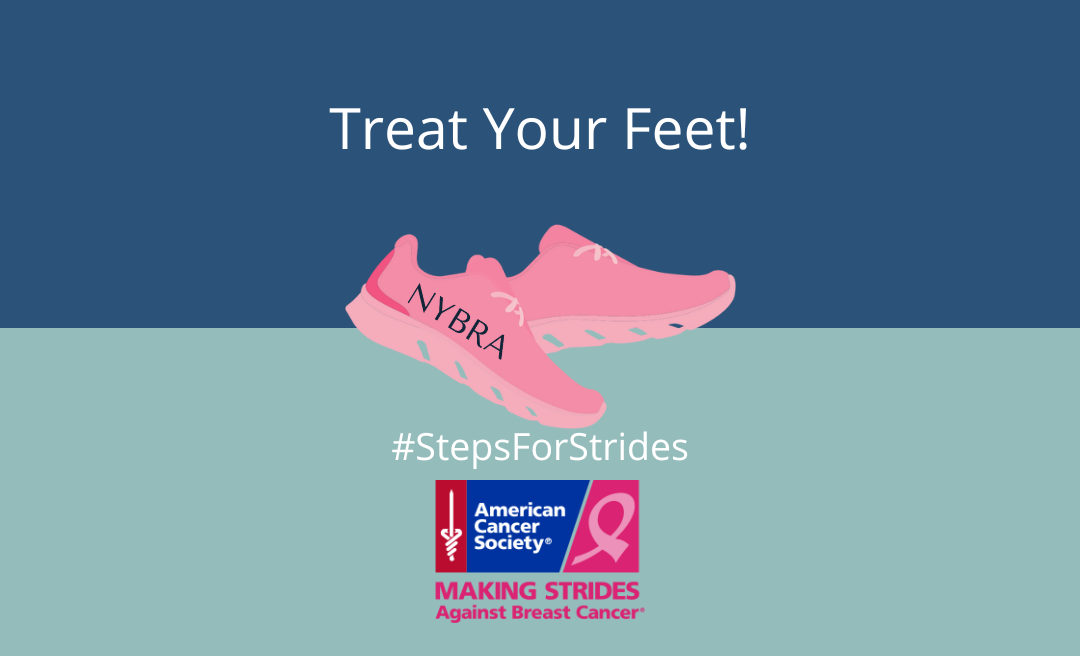 Long-term physical training is based on gradual increases in intensity. As we enter the third week of training, remember that the goal is slow, steady improvement. Keep your walking pace slow and steady, too.
This week's training goals:
Add five minutes to each walking day. You should be walking for 25 minutes, five days a week.
Keep your pace moderate and deliberate. While the speed of your breath may increase, you should still be able to carry a full conversation while walking.
Aim for a weekly walking total of 125 minutes
As you continue to spend more time on your feet, it's worth considering what is on those feet. Proper footwear can keep you comfortable, help you improve your form, and reduce the risk of issues like blisters. Moisture wicking socks can also stave off discomfort. If you decide to look for a footwear upgrade, we've put together some shoe shopping considerations.
Fit is the most important element.
The shoe best for you is the shoe that fits you best! Support, flexibility and cushioning are important factors. If you have trouble figuring out what feels best, many shoe shops have fit experts on staff who can help.
Stick to walking sneakers.
Making Strides takes place on even ground, which means that all you need is a basic walking sneaker. Another thing to keep in mind is we are walking, not hiking. While hiking boots may seem like a comparable option, especially as the days grow cooler, they can be too inflexible and heavy for this type of walk. A good walking shoe is flexible, lightweight, and does not have a flared heel.
Here's your quick reminder – join our team today!
Events