Join us for "Estate Planning: Peace of Mind" Lecture on September 19th
August 29, 2022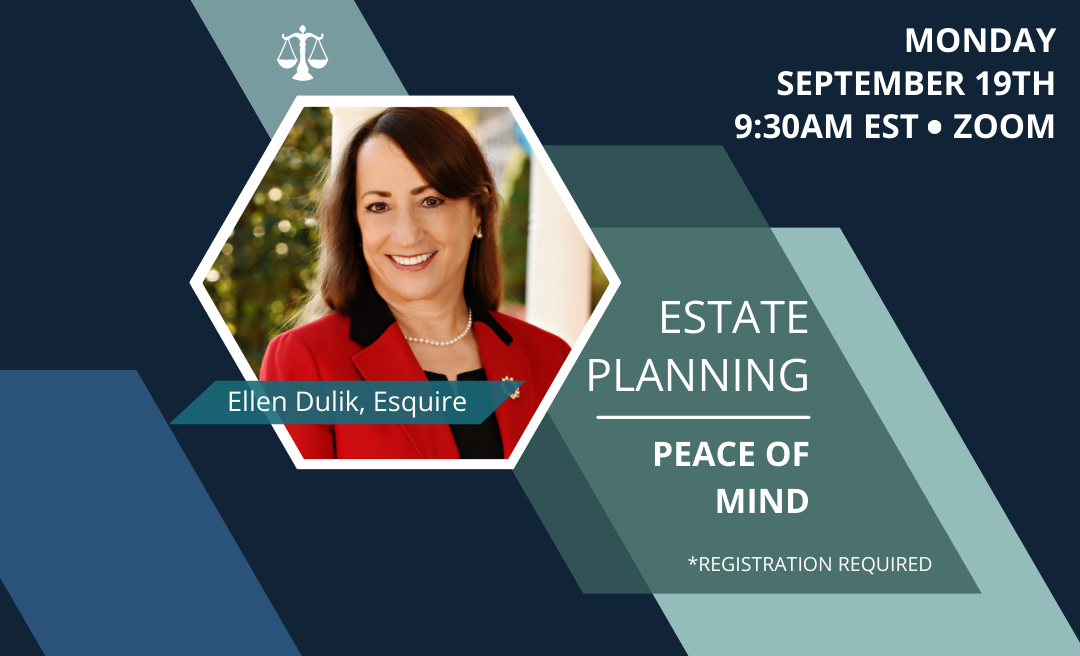 Join us on for our next lecture as part of our Be Informed Lecture Series.
Our guest speaker is:
Ellen Dulik
Please join us for this educational session on the importance of having basic estate planning documents in place such as Will, Durable Power of Attorney and Health Care Proxy.
ABOUT THE SPEAKER

Ellen is a Partner of Ansanelli Law Group, LLP, a Law Firm providing estate planning, elder law and estate litigation services.  Ellen is a Certified Public Accountant as well as an attorney.  She began her career at Deloitte & Touche, a major international accounting firm, and then moved into private industry as a Corporate Controller and Financial Director.  In 1999 Ellen obtained her law degree and thereafter focused on the practice of estate planning law.  Ellen has over 25 years of estate planning and tax experience and is dedicated to working with clients to design tax mitigation and sophisticated planning strategies in order to maximize the value of their assets and ensure the tax efficient transfer of assets, during lifetime and/or at death.  Ellen also consults on a wide range of individual, corporate, partnership and LLC business and tax matters.
—
The Be Informed Lecture Series is brought to you by NYBRA Plastic Surgery's Patient Empowerment Program. Our monthly Be Informed Lecture Series provides patients with information and insights that are useful at every stage. Experts in the community come to NYBRA to give pro bono lectures on a range of topics, including genetic mutations, dietary insights, and the latest surgical techniques.
Blog