NYBRA's Operating Room Receives Perfect AAAASF Score
July 14, 2022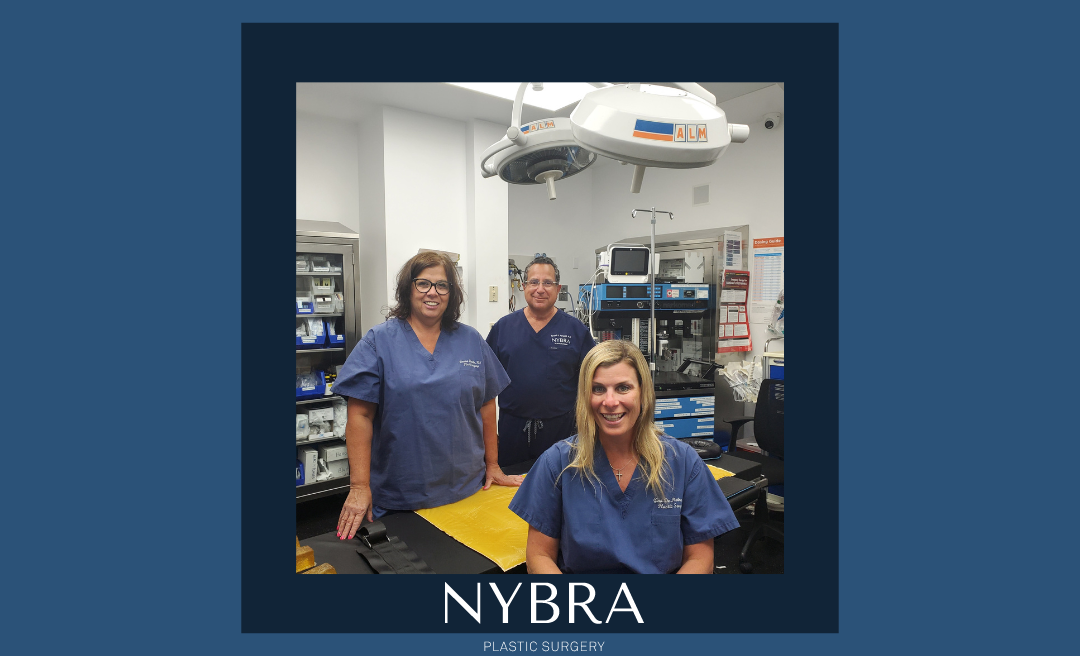 NYBRA is proud to announce that our in-office surgical suite has once again been accredited by the American Association for Accreditation of Ambulatory Surgery Facilities (AAAASF) with zero deficiencies. The AAAASF is the gold standard for facility accreditation, and our staff has worked diligently to meet the level of excellence it demands during every evaluation cycle. We are extremely grateful to our nurses, Donna and Gina, for their instrumental role in this perfect assessment.
They explained what the accreditation means for the practice:
"There are different levels of ambulatory surgical centers.  We have always been accredited by AAAASF, the strictest standard accreditation board," they said.
Every three years, the team undergoes a rigorous evaluation process to confirm that the practice upholds the highest standards of safety for NYBRA patients. Not only was this an evaluation year: it was also a year of unprecedented volume and growth for the practice, making it even more challenging to sustain those standards.
"Maintaining the office OR is an ongoing effort by our team of nurses, doctors, physician assistants, ancillary staff and administrators. This has been our highest volume, busiest, and most challenging year to date. We continue to work together to maintain the highest level of patient safety. Achieving this reaccreditation with zero deficiencies would not have been possible without the committed teamwork within the OR staff."
Blog