Sometimes Helping is as Simple as Grabbing a Pair of Scissors
July 11, 2022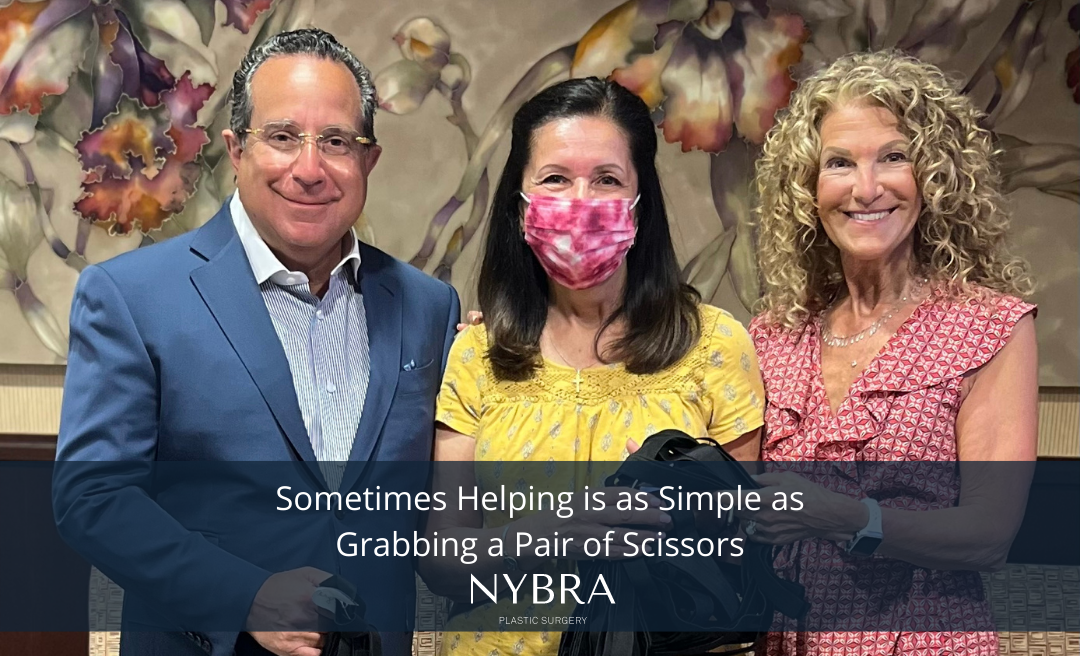 When Patricia had breast reconstruction in 2012, she said the surgical drains were one of the most bothersome elements of her recovery.
"In recovery, those drains were horrible. I just couldn't wait to get them out," she said.
Patricia had early stage breast cancer that was treated without mastectomy in 2008. It returned in 2012, and she chose to have bilateral mastectomies. Dr. Randall Feingold performed DIEP Flap breast reconstruction; she said the whole office provided a sense of comfort.
"Bella was so empathetic, and Mollie is just wonderful. It just made me feel—I don't want to say 'home,' but I want to say 'home'—like I had people who really cared around me. It wasn't just a doctor's office."
That experience prompted her to remain a part of the NYBRA community. As that community grew, so did the now-ubiquitous assortment of handmade goods Patient Empowerment Program Clinical Director Mollie Sugarman put together for patients prior to surgery. When she heard about femPower Belts, which hold post-op drains, she was excited about the way they would improve quality of life for reconstruction patients after surgery.
"The drain pockets came along, and they were just ideal. I knew they would make life so much easier for these people, and that's when I started sewing."
Patricia has since become an integral part of the patient network responsible for creating femPower Belts. Beyond sewing them herself, she found a creative way to include her niece, who needed community service hours, despite the fact that her niece does not sew. She said that the entire sewing process was expedited when her niece simply cut the elastic used for the belts ahead of time, which gave Patricia the opportunity to jump directly into sewing.
"If it's done ahead of time, when you go to sew, it's really quick! It's an easy thing to just measure and cut elastic. I really don't mind doing it, but sometimes I can't get it done as fast. You don't have to know how to sew, you can just cut!" she explained.
"It's always touching to see individuals, such as Patricia, remain so committed to pay-it-forward to our patient community beyond their own restoration," contributed Mollie Sugarman, Clinical Director of NYBRA's Patient Empowerment Program.
Patricia said she hoped more people who wanted to be involved would reach out to Mollie to coordinate this simple way to help.
Blog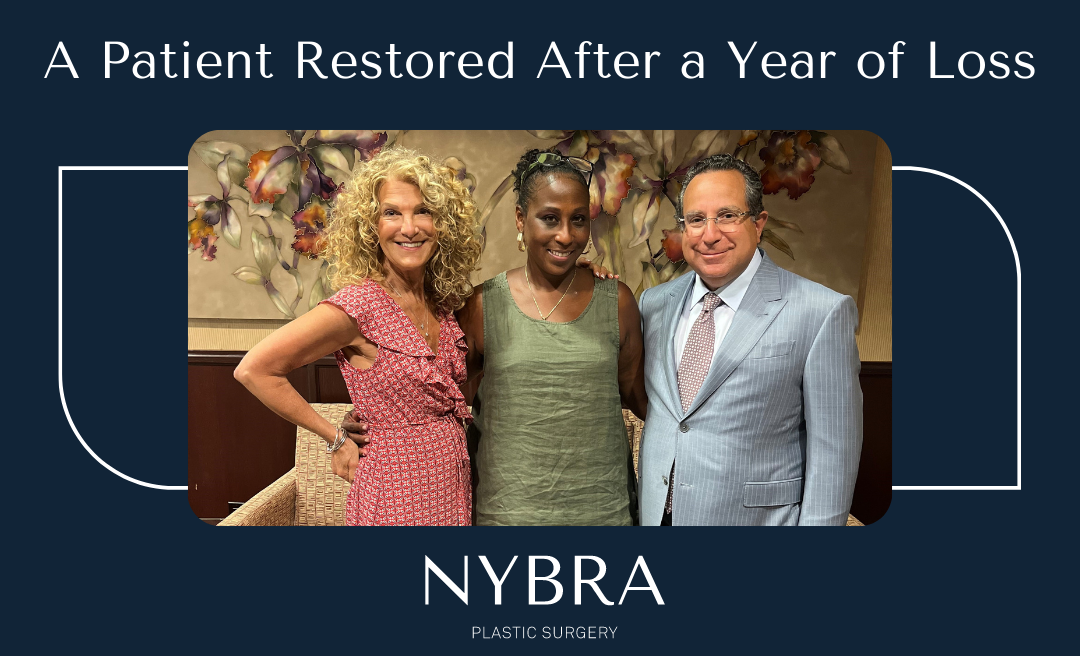 A Patient Restored After a Year of Loss
July 7, 2022
A breast cancer diagnosis is challenging under normal circumstances. When Kim was diagnosed with Stage III inflammatory breast cancer in the summer of 2020, her…