No Surgery Today: One NYBRA Patient Gets a Hopeful Surprise
July 16, 2021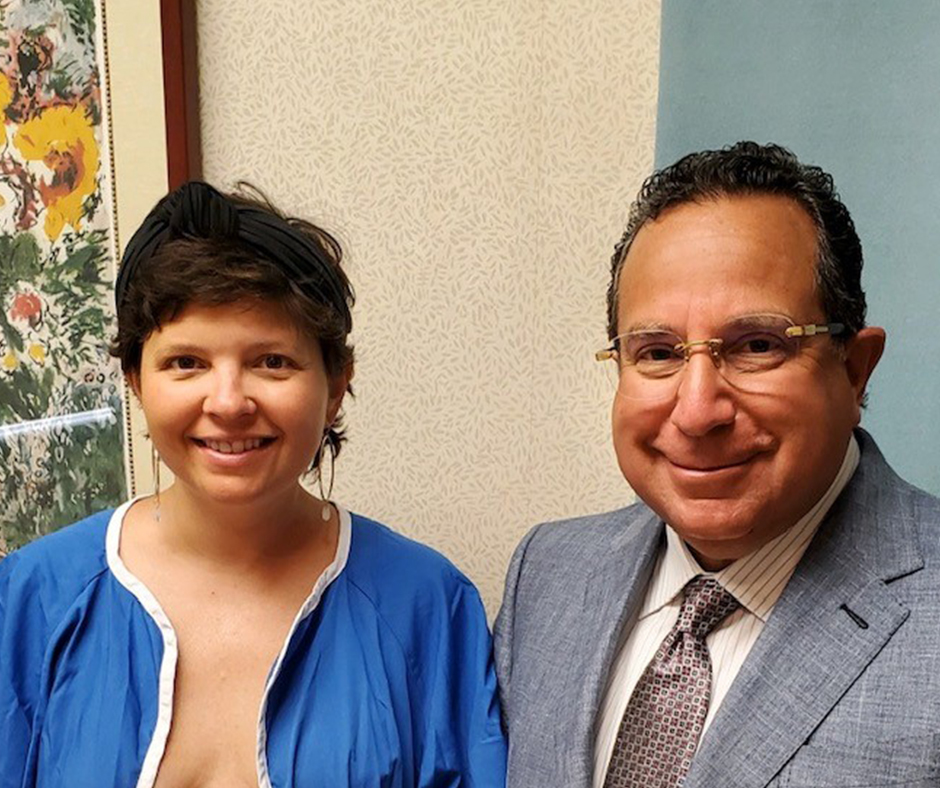 Jennifer knew she planned to have more children after she was treated for breast cancer. She was a new mom and still breastfeeding at the time of her diagnosis.
"I did one round of IVF before chemo, and I froze thirteen embryos, so we assumed that we would use one of those embryos to have another child."
Jennifer underwent bilateral nipple-sparing mastectomies with immediate TUG flap breast reconstruction by Dr. Randall Feingold, along with chemotherapy and radiation, to treat triple-negative breast cancer in 2020. She also received lupron shots—which help to protect natural fertility— throughout her treatment. During her treatment, she was well-known for her indomitable spirit and her top-notch multitasking abilities, as she continued to attend nursing school throughout her treatment
She finished chemotherapy in August of 2020. Her oncologist recommended she wait two years before trying to conceive, which worked well with her schedule as a nursing student.
On April 6, 2021, Jennifer went to the hospital to have the second phase of her breast reconstruction. And that's when she received a surprise.
"All of a sudden, Dr. Feingold came in, and he said 'Mazel tov!' It doesn't look like you're going to have surgery today! I didn't know what he was talking about, and then he said 'oh, they didn't come in to tell you? You're pregnant!"
Jennifer said that she did not know how to feel at first.
"It was like an actual comedy routine in the pre-op. But it was so shocking. I didn't know how to feel at first. I was scared and worried."
Consultations with her gynecologist and oncologist reassured her that the pregnancy was safe and that she was already ten weeks along. That's when she was able to relax enough to be excited.
In this month's installment of the Be Informed Lecture Series, entitled "Motherhood is Within Your Reach" Dr. Avner Hershlag will address fertility before, during, and after breast cancer treatment. Register here.
Events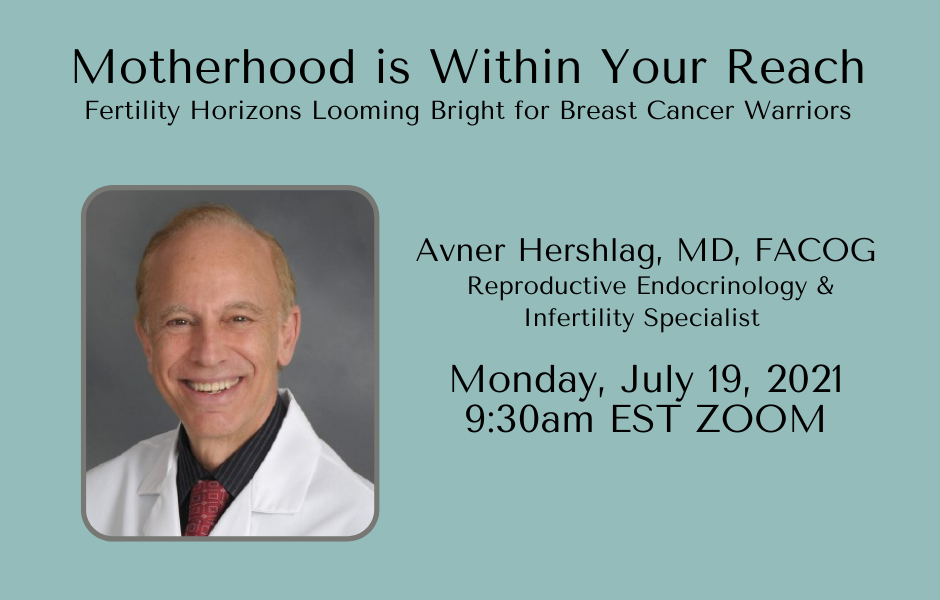 Motherhood is Within Your Reach
July 9, 2021
Join us on Monday, July 19, 2021 at 9:30 AM EST via ZOOM for our next lecture as part of our Be Informed Lecture Series.…