National Nurses Week
May 8, 2023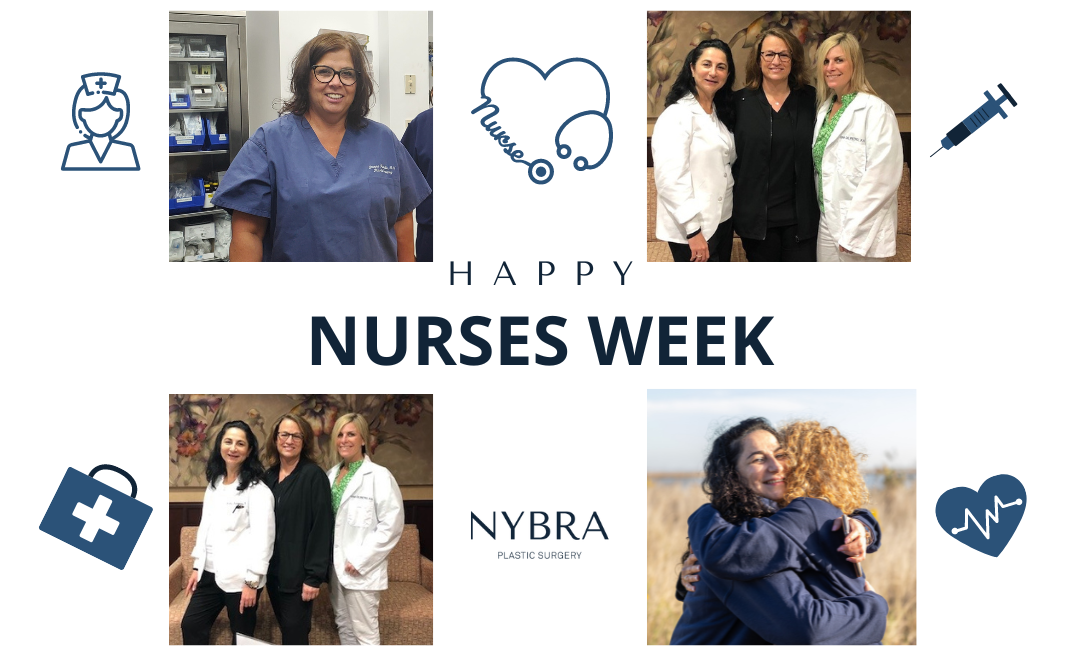 It's National Nurses Week! The talented nursing staff at NYBRA Plastic Surgery goes above and beyond for our patients each day. In honor of their hard work and dedication, we wanted to share a little bit more about what they do for the practice and how much it impacts the patient experience and the work our doctors do.
NYBRA's clinical nurses are essential to the pre and post op care process.
Our clinical nursing staff is there for patients during office visits, specifically before and after surgery. Bella and Joyce, our resident RN's, brief patients on what to expect before and after surgery, teach them how to empty postoperative drains and measure output when applicable. They also follow up after surgery by monitoring incision care, assessing drain output, and using that information to make key decisions on when drains should remain and when they can be removed, as well as surgical sutures. These are only a small handful of tasks they take on as they continue to educate and empower our patients on a daily basis.
Surgical nurses manage our renowned in-office surgical suite.
Our in-office surgical suite is home to its own set of surgical nurses. Donna and Gina are there before, during, and after in-office surgical procedures. They are also responsible for upholding rigorous facility standards, ensuring quality care and safety for every patient. Thanks to their diligence and commitment to excellence, NYBRA's in-office operating room maintains accreditation with the American Association for Accreditation of Ambulatory Surgery Facilities (AAAASF), the strictest standard accreditation board, with zero deficiencies, even as our practice has grown.
Their personal attention and care is unprecedented.
Amid all of the technical and logistical demands of nursing work, our team consistently centers patient emotional and physical wellbeing. Our patients know these exceptional professionals best for their kind, thoughtful, and gentle approach to their work. From Bella and Joyce's methodical instructions and reassurance before and after surgery and their willingness to talk through patients' issues on the phone to Donna and Gina's warmth throughout every procedure, these nurses show our community that professional excellence and compassionate patient care go hand in hand.
Thank you does not begin to describe our gratitude for our nurses' commitment to NYBRA's mission to support our patients at every stage. Their support is vital to every element of our practice. While we do our best to convey that gratitude every week, we hope that this one is extra special. Take a moment to thank a nurse in your life!
Blog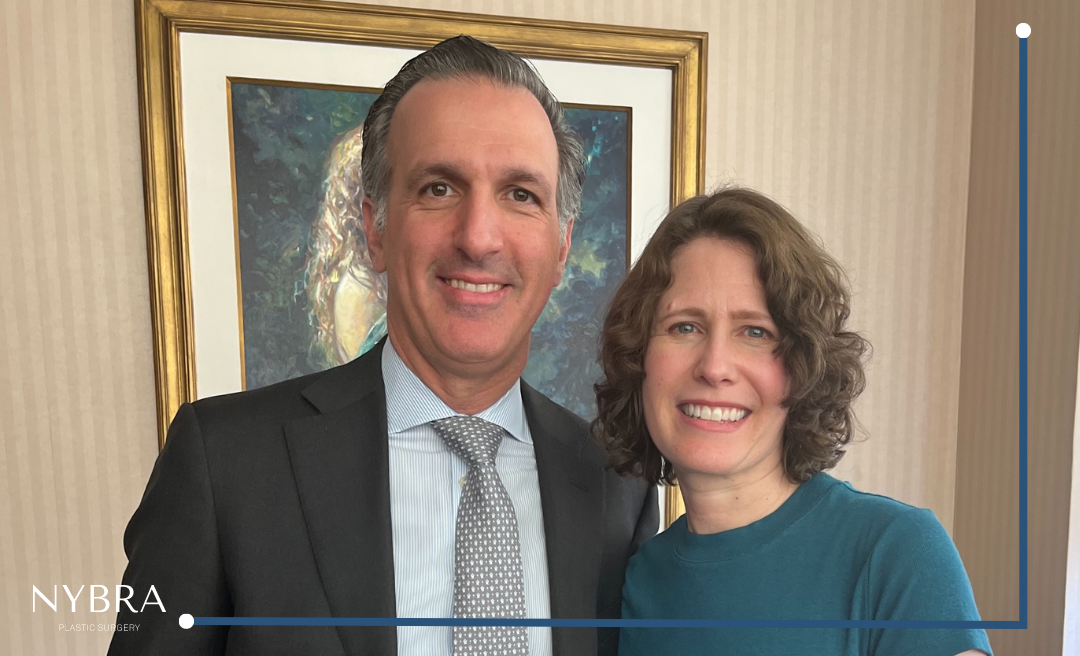 Deserving to Have a Life Too
May 4, 2023
"Everything that was fun, all the good things in life, friendships, relationships, I would put it off. I was very future oriented. And I realized…