Introducing Steps For Strides!
August 9, 2022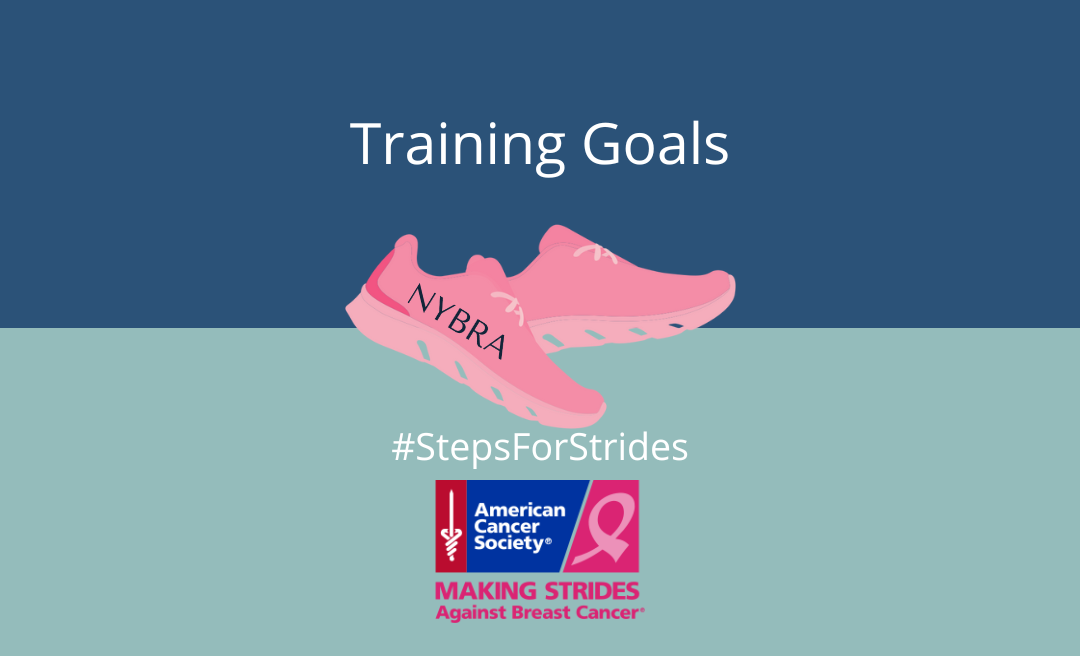 We are officially ten weeks away from the annual Making Strides Against Breast Cancer walk at Jones Beach! We could not be more excited to walk with all of you as we fight to find a cure for this disease. As we continue to prepare by organizing, fundraising, and spreading the word, we also thought it was time to begin to get our bodies moving and ready for this fun, 5K walk. Whether you plan to join us on the walk on the boardwalk or support us from home, this summer, we have lots of practical tips to get your body moving in safe and healthy ways. Join us each week as we take new #StepsForStrides.
This week, we are kicking off with a training overview. Did you know that training for a walk like Making Strides can actually help you get the minimum recommended exercise to reduce cardiovascular health risks? This type of deliberate, steady exercise can also serve as a great opportunity to move your body after surgery or to boost your fitness ahead of a procedure.
By the end of Steps for Strides, we hope you will be able to walk a 5K in under one hour, but speed is not the goal. The goal is to feel healthy and comfortable in your body. Between now and October 16th, we will work to improve posture and form, so you can finish the walk feeling rejuvenated rather than run down.
Our first few weeks of training will focus on increasing the time you spend walking daily. Toward the end of the program, we will work on increasing your speed. We will also provide guidance on shoes and other tools you may need along the way. If you find a given week too challenging, repeat that step until it feels comfortable, then proceed to the next set of guidelines.
This training schedule is designed for beginner to intermediate walkers. Anyone with a health condition or who has had surgery recently should speak to their surgeon before they begin. Breast reconstruction patients who are at least six weeks post-op should be able to dive right in! Keep your eyes peeled next week as we start taking some steps!
Events