Hydration, Attention, and Patience: A Scar Management Primer
June 8, 2022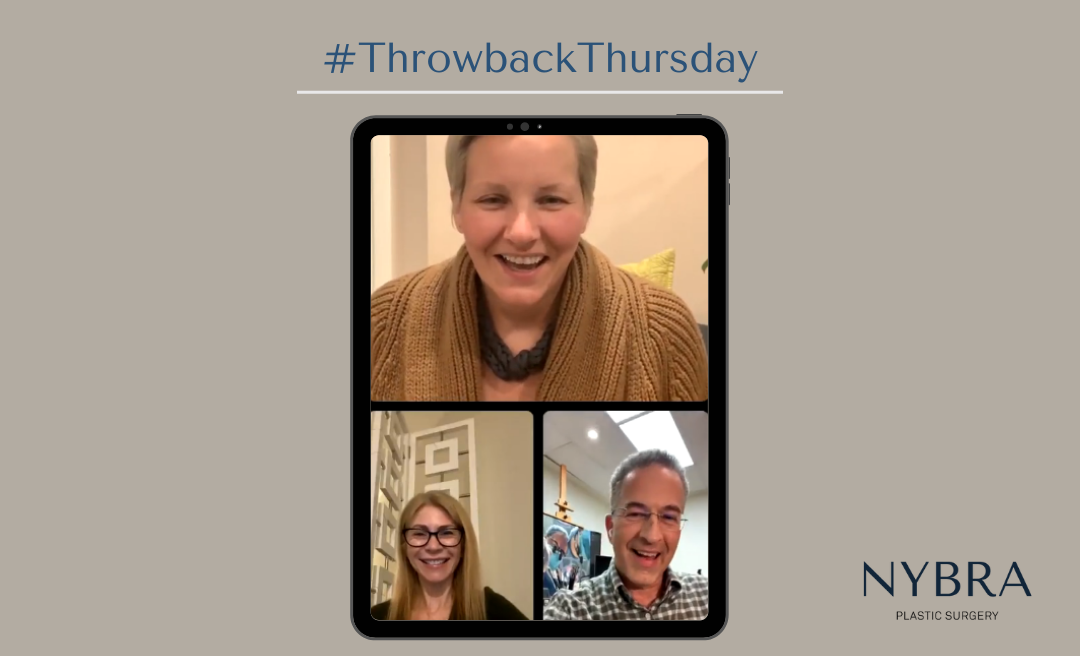 Dr. Ron Israeli and Marnie Rustemeyer joined Dana Donofree on Instagram live for a conversation on scar management back in January of this year. The trio's insight and advice shed light on advances in scar care along with the roles of restorative tattooing and microneedling. Read on for a few salient points from their discussion or watch the whole thing at the bottom of this post!
Scars develop as a result of abnormal collagen production during wound healing.
"It's something that happens on a biochemical level, a molecular level. Collagen turns over as part of the wound healing process. And when that process goes haywire or gets out of control or the conditions in the skin are such that there is abnormal synthesis of collagen on a molecular level, then you can get a firm scar, a red scar, an irregular scar," Dr. Israeli explained.
That molecular process is influenced by everything from individual patient features, skin features, the nature of the operation a patient undergoes, wound healing conditions, and more.
"Sometimes even if we're super super careful, it can still happen, depending on the patient, depending on the situation. That's where scar management comes in," Dr. Israeli explained.
There are therapies that can help patients take control of the wound healing process.
"In scar management, you want to take control of the scar healing process, that collagen turning over that I mentioned," Dr. Israeli said.
Dr. Israeli typically recommends using a silicone gel or topical silicone gel sheets to hydrate the scar and manage the healing process overall, along with scar massage. Silicone not only helps improve the look of the scar, it can also help with other symptoms like, itchiness, firmness, and general discomfort. However, patients who prefer to use other products, like cocoa butter, should know that hydration and massage are the most important things overall.
"These are complementary modalities. It's not like there's one right or wrong thing that you can do," he said.
Microneedling can improve the color of a scar.
Some patients find that their scars remain darker than the surrounding skin, even after diligent scar management. Marnie explained that a restorative procedure, called microneedling, can help those individuals. Microneedling is performed with the same tattoo machine that's used for areola tattooing and other types of restorative and cosmetic tattoo work.
"I use a specific needle configuration depending on the type of scar that I'm working with to break up the scar tissue and stimulate the collagen production that activates the healing process of the scar," she said.
She added that it's important to take care of your scars first, even when it's challenging.
"It's hard sometimes to keep a regime of scar management… If you want your scars to heal, then you just have to be committed to it."
Scar camouflage is a good option for patients with scars that are paler than surrounding skin.
"In the scar camouflage, we implement some pigment that matches your skin type, though when I'm doing a scar camo tattoo, I'll do a custom mix of pigments to match the patient's skin and tattoo the pigment into the scar," Marnie said.
As an added bonus, tattooing the area has a microneedling effect.
It's essential to wait for incisions to heal before diving into tattooing and scar care.
"At 28 days, the strength of a newly repaired scar approaches 80 percent of the strength of normal skin," Dr. Israeli said.
He explained that it tends to be safe to start topical treatments around that point. Marnie added that patients should wait a minimum of four to six months following their last surgery before considering microneedling or tattooing. Timelines vary patient to patient, making it critical to consult your doctor before taking any steps.
View this post on Instagram
Blog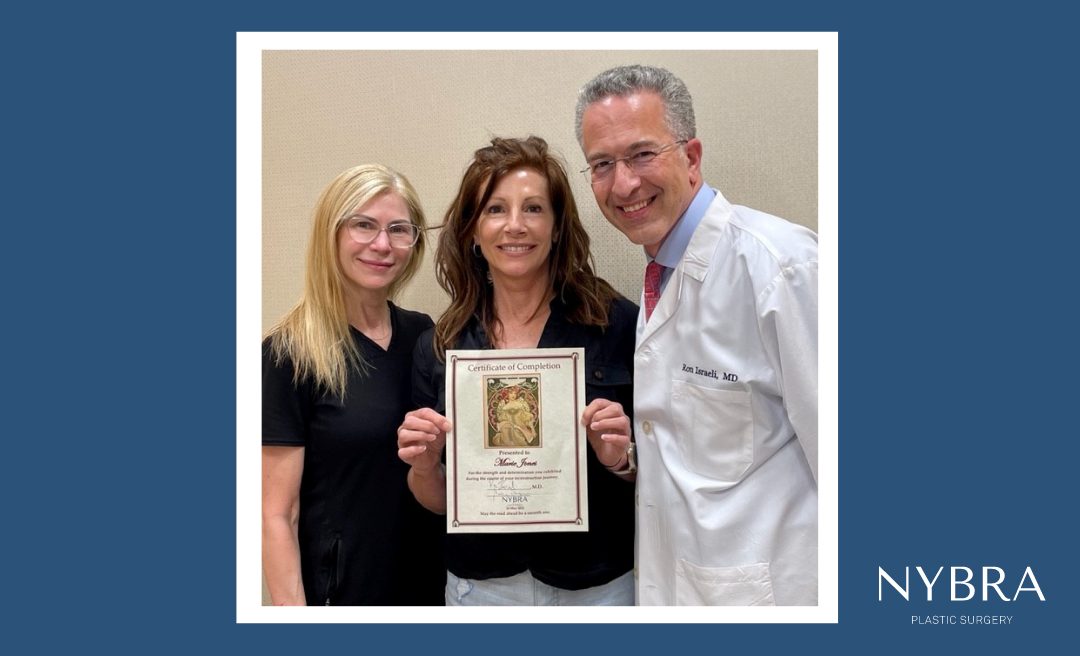 The Twist That Turned Marie to NYBRA
June 7, 2022
Marie was diagnosed with breast cancer in 2006. "I had two lumpectomies and then a bilateral mastectomy in 2007. Then, there was still cancer in…