Getting the Spring Back in Your Step
April 25, 2023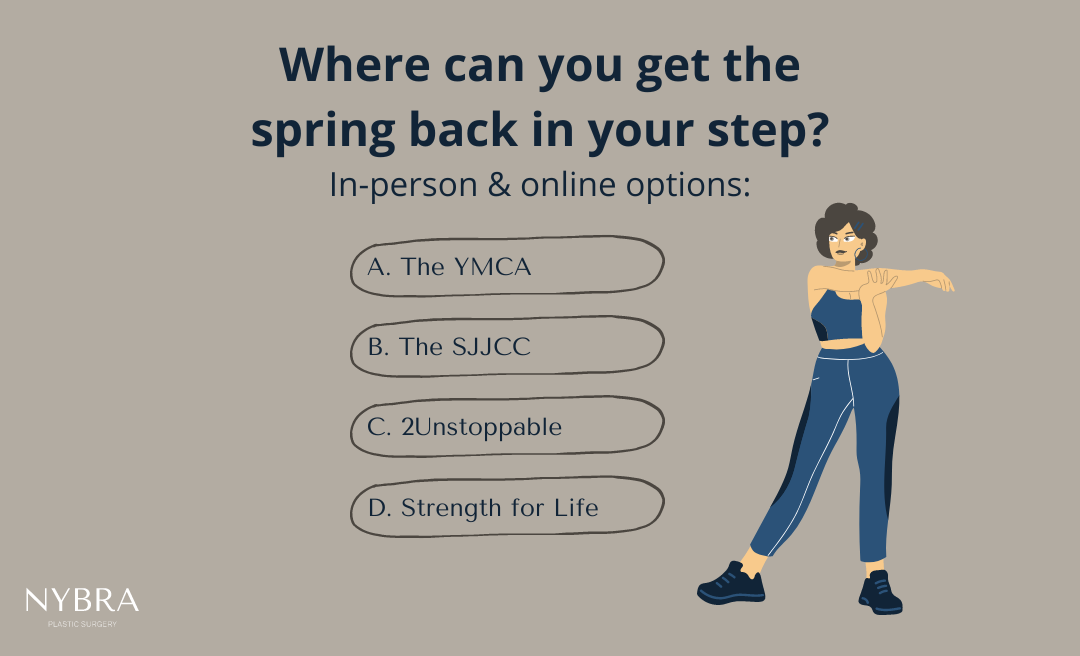 Winter can feel like a time of hibernation. The spring provides an opportunity to use all that stored energy to get moving! Now that the season has changed, we hope everyone is feeling a little more refreshed and energized each day. In an effort to support that renewed desire for action in those who feel it and to inspire it in those who are finding it challenging to emerge from winter, we have compiled a few community resources to help you get moving!
Read on to get the spring back into your step through these complimentary exercise programs. Be sure to clear any program participation with your medical team before enrolling!
The Livestrong Program at the Huntington YMCA
The Livestrong Program is a free, 12-week fitness, nutrition, and community-building program designed for cancer thrivers, administered through the Huntington YMCA. Participants meet at the Huntington Y twice a week for an hour and fifteen minutes. There, certified coaches work with thrivers who want to regain or maintain their health. Join the program's interest list to learn more about upcoming spring classes. Email Coleen DeLorenzo or call 631-574-2184 for additional information.
Nancy Marx Cancer Wellness Center at the Sid Jacobson JCC in East Hills
The Nancy Marx Cancer Wellness center aims to support and improve the well-being of individuals affected by cancer. In addition to emotional and mental health resources, the center offers programming that supports physical wellness through nutrition and movement opportunities like yoga, meditation, stretching, tai chi, and full-body workouts.
Upcoming four week series, EAT. CHAT. MOVE!™
This series is open to women who have been diagnosed with breast or gynecological cancer. It combines virtual and in-person discussion and exercise programming to support a healthy lifestyle, complete with specialized dietary advice, weekly movement goals, and an optional, in-person walking group. The program begins on Wednesday, May 3, 2023. Visit the SJCC's Cancer Wellness Center page or contact the Director, Randy Hight, by email at rhight@sjjcc.org or by phone at 516.484.1545 ext. 213 for more information.
2Unstoppable
2Unstoppable is an organization that is dedicated to improving cancer outcomes through exercise by supporting physical and emotional fitness from the time of cancer diagnosis onward. It promotes long-term community and long-term exercise. Their online programming sets you up with an exercise buddy, fostering connection and enhancing accountability. They also offer a wide range of online classes, like pilates, Zumba, strength training, and more. See their website to learn more, sign up, and take a look at their whole schedule!
Strength for Life
Strength for Life is another organization whose mission is to empower individuals who have been diagnosed with cancer to find strength through movement. They offer a wide array of virtual and in person fitness classes and wellness retreats administered by certified Visit their website for more information and to sign up for classes.
Blog