Finding Your Narrative After Breast Cancer
September 7, 2021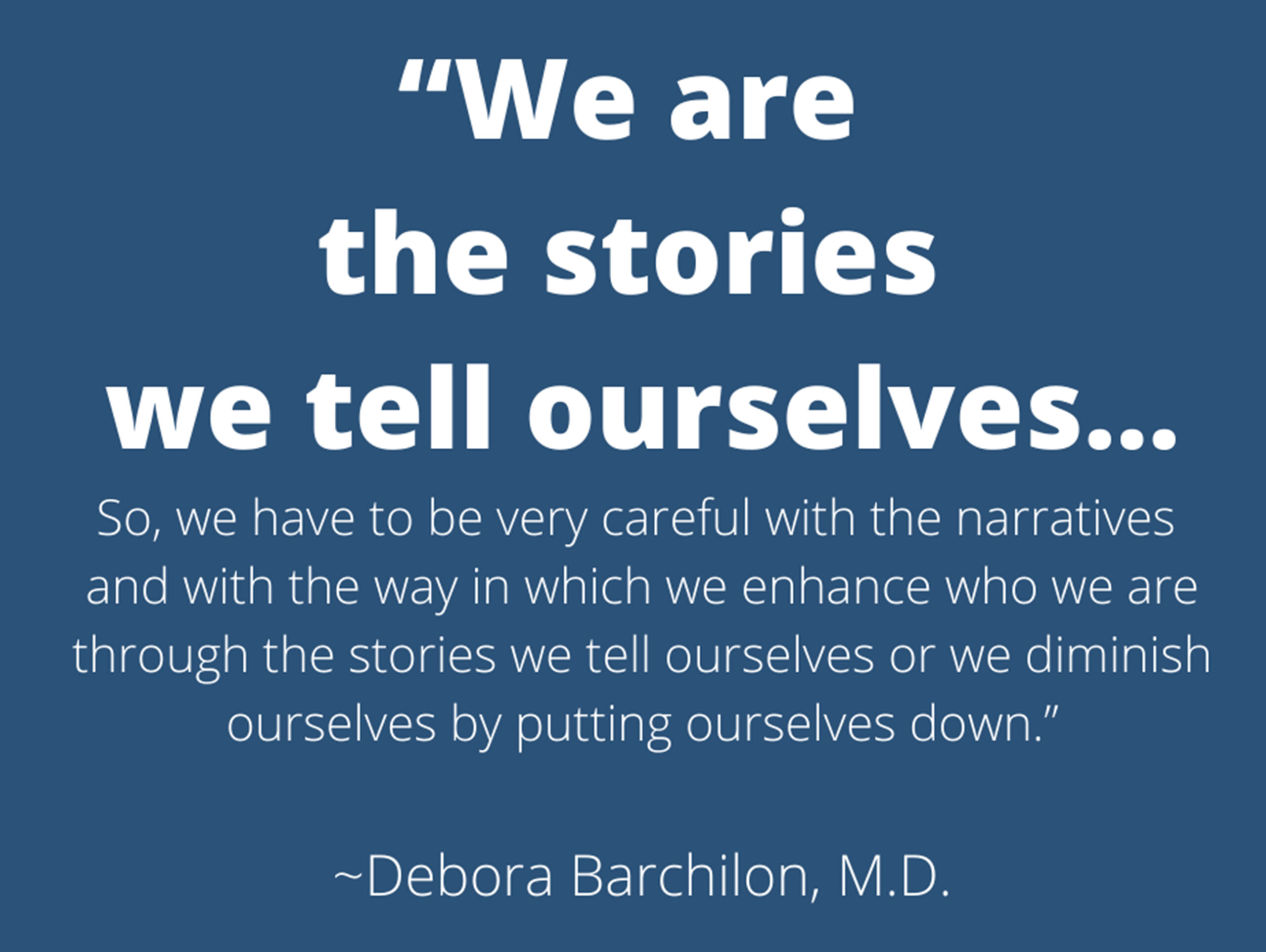 A breast cancer diagnosis can feel like it rewrites your entire life. It can be challenging to know how to approach other people and your own life as you navigate the information you've received.
"We are the stories we tell ourselves. If we tell ourselves if we are the victim of cancer, well that's who we become. So, we have to be very, very careful with the narratives and with the way in which we enhance who we are through the stories we tell ourselves or we diminish ourselves by putting ourselves down," Dr. Debora Barchilon explained in the August installment of the Be Informed Lecture Series.
Dr. Barchilon joined us to talk about life during and after breast cancer. She shared several ways to center yourself, maintain your identity, and redefine yourself in response to a situation that can teach you a great deal about yourself and other people.
Read on for highlights from the presentation or watch the full lecture, here!
Illness brings vulnerability—but the feeling is not new for any of us.
Dr. Barchilon explained that as children, we all feel extremely vulnerable. After we grow older and learn to care for ourselves, we sometimes forget that period of intense dependence upon other people. A cancer diagnosis can serve as a stark reminder of that vulnerability. The key is to acknowledge it without letting it consume you.
"We used to feel vulnerable. It's a fact. The illness brings that back to the surface. It's real. We are vulnerable. It's not just imaginary. But are we making way too much room for that vulnerability to settle and become part of our identity?"
The shift from vulnerable to victorious comes from within.
"Are we choosing to feel victimized or are we making the choice to reclaim victory and to inhabit that space created by our strength?" Dr. Barchilon asked.
The decision to live in that strength is one that requires daily practice. She suggested starting each day with a simple act of self-care, like getting up a little earlier to have tea or coffee or walking your dog and thinking about your intentions for the day.
"Do something to signify to yourself that you are the centerpiece of your day," she said.
Regardless of what you choose to share, your loved ones may know more than you think.
Dr. Barchilon is a breast cancer survivor herself. She said that she told her young children that the lump in her breast was not truly a problem but could eventually grow into something dangerous. Years later, she realized that her kids had known the truth right along. 
"There is a lot that goes untold that is perceived," she said.
She explained that they could see the intense fear she was experiencing and chose not to speak up as a means of comforting her.
Just because people around you let you down does not always mean you need to let them go.
Most people who have experienced breast cancer have experienced disappointment concerning someone they know. Whether it's a friend who said they would help and failed to show up or relatives or partners who retreat, it's easy to wonder whether they are worth keeping in your life after you recover. 
Dr. Barchilon encourages patients to consider what others might be going through in response to your illness. While you do not have to maintain every relationship, you may find that a little bit of careful consideration and compassion keeps you from cutting friends and family out too hastily.
"Accepting one's limitations goes hand in hand with accepting others' limitations. They don't have to be perfect to be good friends to you."
Blog