Dr. David Light Delves into Delayed and Revision Reconstruction with the DiepC Foundation
September 3, 2021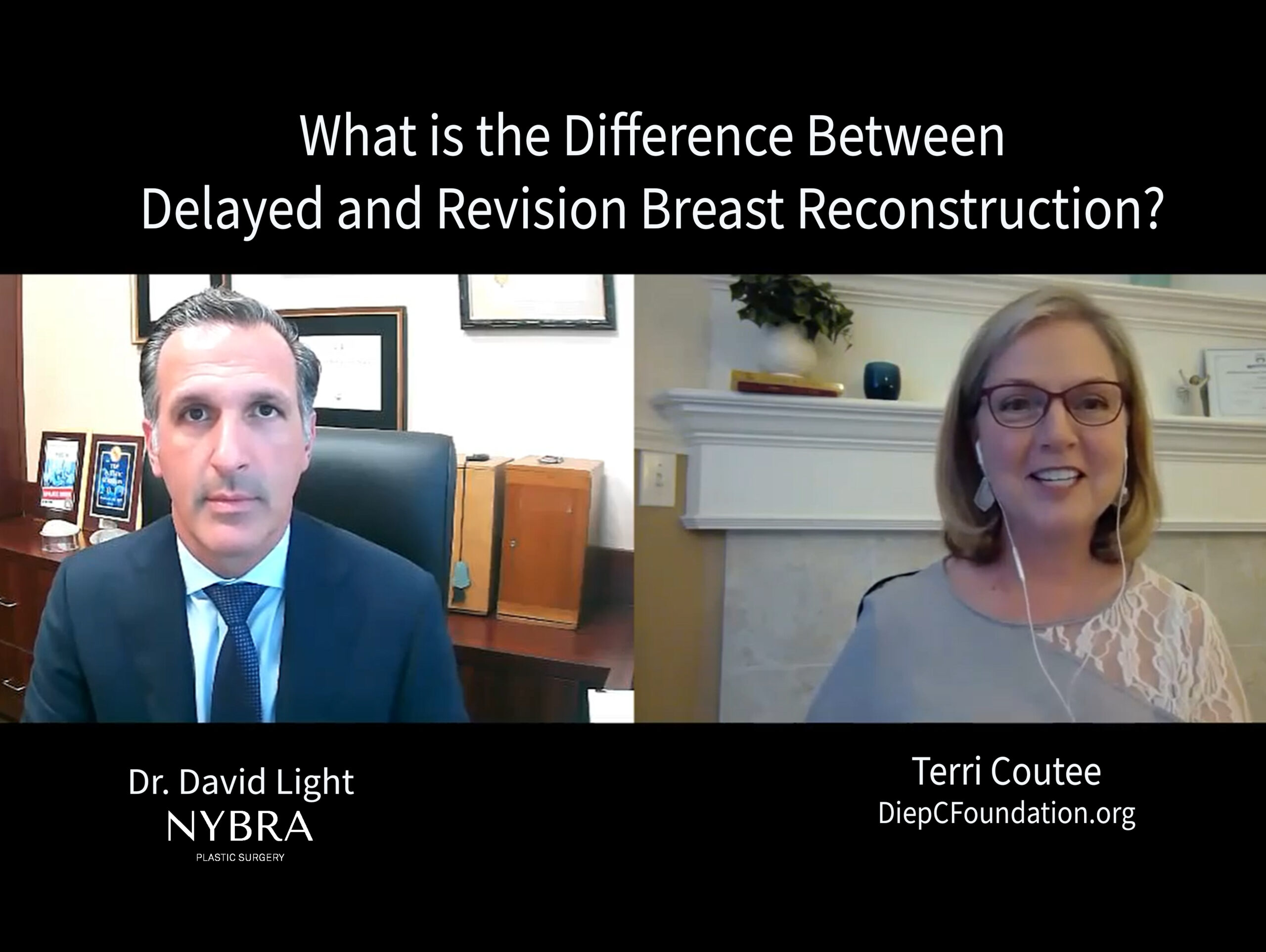 A final reconstruction does not always happen at the time of mastectomy. Some patients choose or are otherwise compelled to wait to have breast reconstruction by physical, emotional, therapeutic, or access-related factors. Furthermore, patients who are able to have immediate reconstruction often require additional procedures to further refine or correct their results.
Dr. David Light sat down with Terri Coutee from the DiepC Foundation to talk about reconstructive timing and to help patients understand what revision procedures are and who benefits from them.
"When we use the term delayed reconstruction, it's referring to a reconstruction that is not happening at the time of the mastectomy. A woman has the mastectomy, and then at some later date a reconstruction is performed," Dr. Light explained. "A revision reconstruction is sort of what you would guess based on the term. It's revising or alterming the patient's original reconstruction, and that may be for a variety of reasons or issues that the patient may be having."
Dr. Light said that one of the most common reasons that patients approach the practice for revision reconstruction was breast implant animation. Breast implants are traditionally placed beneath the pectoralis muscle. While this placement allows them to be hidden, it can result in implant animation, or movement, when the chest wall muscle contracts.
Check out the full conversation to learn more about what we surgeons can do to deal with issues like animation, how patients benefit from other types of revisions or delayed procedures, and more!
News