Finding Moments of Joy Within Your Own Heart
August 10, 2022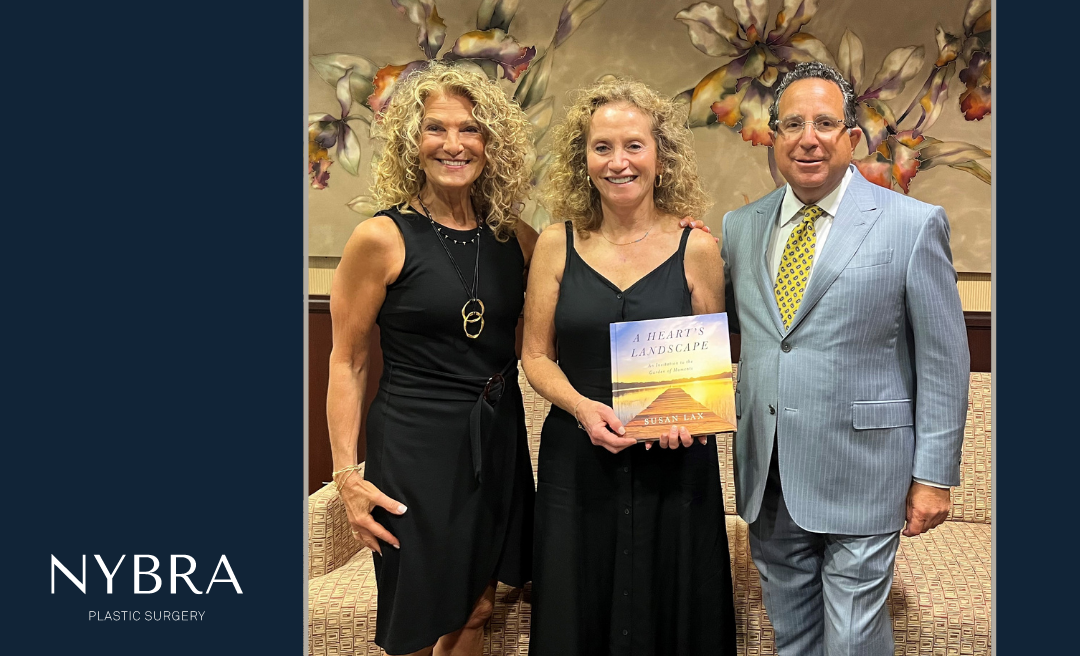 "It's a matter of taking the moments you're in, making them the best they can possibly be, and knowing that no matter where you are, there's always room for joy," author and spiritual coach Susan Lax explained.
Susan provides spiritual guidance and care that includes but is not limited to loving someone through death or illness. Her book, A Heart's Landscape, promotes heart awareness through truths and inspirations from Susan's own experiences. Susan made a special trip to personally deliver a copy to Mollie Sugarman, Clinical Director of the Patient Empowerment Program at NYBRA. Mollie and Susan have a longstanding professional relationship. According to Susan, NYBRA's Sisterhood of Support is one of the reasons that A Heart's Landscape exists.
"Mollie and I met in 2010, and she asked me to do a workshop. During that first workshop, I shared the story of Morning Inspirations," Susan began.
Morning Inspirations—a daily email that served as the foundation for Susan's book— started as a way to remain connected and present with a friend who had been touched by cancer. Susan said that her friend had requested that no one help her or attempt to discuss her diagnosis: this was something she felt the need to do on her own.
"I felt I needed to continue that relationship, that bond. I decided that if I sent her an email and I didn't talk about cancer or her illness, if I just shared moments, I could convey to her that she was more than her illness. It was really important for her to know that this is just a part of her story."
Susan instructed her friend to simply email back "stop," and she would discontinue her emails. Months passed, and she received neither response nor reproach for daily messages with moments meant to encourage her friend to receive the gifts available to us all by virtue of our very existence. Then, she got the flu and felt too sick to write one morning. In absence of an email, her friend called to ask where her morning inspiration was. Susan said that was the instant that she really knew what these moments meant.
"I shared that story with the Sisterhood, and they said "Susan, why are you not sending this to us?" That is how the Morning Inspiration email list got started. Some of those women are still on my email list. Some I'm in personal contact with, and some I've been in the hospital with and helped them exit this world. There are seeds planted in that office that continue to grow."
Susan created an email list that anyone could join, free of question, charge, or explanation, to receive daily Morning Inspirations. Over the years, readers suggested that she compile some inspirations to create a book. During the pandemic, Susan heeded the call with A Heart's Landscape, which contains 136 of her favorite Morning Inspirations, alongside photos taken to further document what Susan's heart has received over the years.
"There is no task in this book. It's not asking you to do anything. My intent with this book and my morning inspiration was that it could change a moment and make it better than the one before. Once you've had one good moment, your heart remembers it throughout the day."
It has already offered countless individuals heart awareness in times of need since its release in January of 2022. Robin Roberts recognized the book's powerful impact on Good Morning America.
"Once in a while, you encounter a magical person. Their spirit, sensitivity and internal joy are palpable; there's an immediate connection. You know that you are in the presence of someone special – a true gift.
For the NYBRA patients who have had the opportunity to experience Susan, and for me professionally and personally, she has touched our lives in a unique and meaningful way. Susan is a gift and her compilation of morning inspirations will have a great impact on those confronting a diagnosis and the general stresses of life," remarked Mollie Sugarman reflecting on her connection with Susan.
"It's been an incredible, unexpected journey that happened with this. I just hope it's the hand that someone needs to hold at a moment when they can't hold a physical hand."
Susan said she also hopes that the book helps those supporting friends and loved ones through illness to understand that the most important thing they can do is be present.
"Be there. Just be there. It's in the grasp of the hand that someone can find all the courage that they need to move onto the next moment. I think that is something that Mollie strongly conveys in her work. Once patients experience Mollie and the program that she so beautifully created, that goes on. Once you're touched by good, it never leaves you."
Blog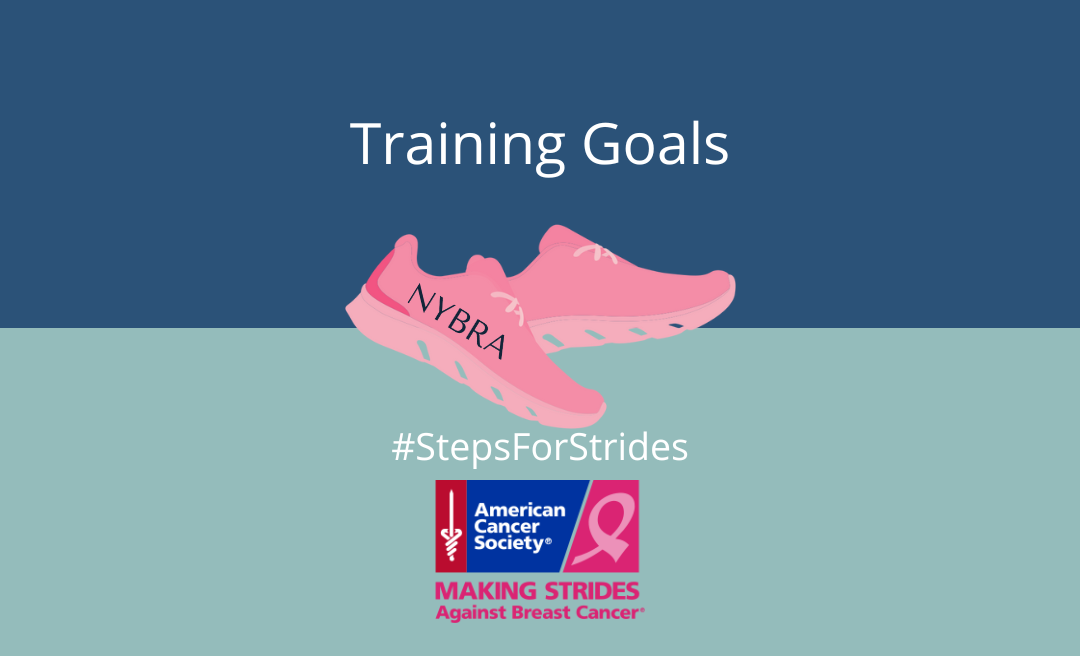 Introducing Steps For Strides!
August 9, 2022
We are officially ten weeks away from the annual Making Strides Against Breast Cancer walk at Jones Beach! We could not be more excited to…