Dr. Bank interview with Canon on 'Before the After'
November 23, 2021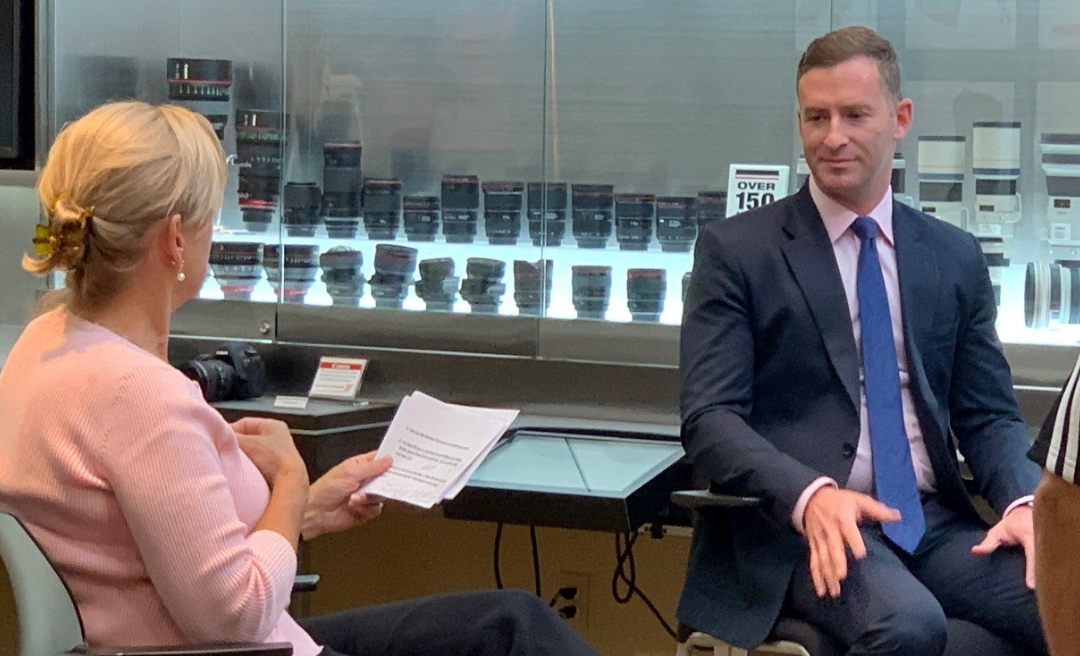 "That little sliver is the essence of what I do, in my mind. It's taking a woman from really the depths of all fears and chaperoning her through that process to a point of light and hope," Dr. Jonathan Bank explained in a conversation with Canon on the origins of his new book, Before the After, which Canon partnered to create.
The sliver of pixels he talks about is a patient's smile, caught in a postoperative photo. Before the After, is a collection of serendipitous smiles, captured during pre-and-post-operative surgical photography. Dr. Bank said he first noticed the transition from grimace to grin in a patient about six years ago. She walked into his office after a mastectomy with no reconstruction; at the time of her diagnosis, she hadn't felt comfortable dealing with anything beyond the cancer itself. Two years later, she was unhappy with her appearance and emotionally exhausted.
"Planning for any surgery, I take a before picture in order to determine what steps I'm going to take. In her case, as I do, I took a picture of her entire torso and I accidentally caught the lower half of her face. In that picture she was grimacing a grimace that I'll never forget that just had a real look of disgust, awkwardness, and discomfort. Fast forward six or so months later, after having had a major reconstruction and a little revision or tweak just to get things just so, we took her after picture. And, again, I captured her entire torso and the bottom part of her face, quite coincidentally. In that picture, she's beaming with joy."
Dr. Bank said that as soon as he noticed the difference in her expression, he started using that set of frames in other patient consultations as a way to highlight the emotional transformation that often comes with breast reconstruction. When he picked up on it as a pattern among patients, he felt it was time to put those frames in a book that included words from those patients. He asked the women in the book to look at the images and share thoughts and feelings on the moments captured in those photos.
"They want to show other women that they imagine are feeling the same way the positive aspect of this. Having created that kind of a bridge between a doctor and a patient, they want to extend that to other women. And this is one expression that we were able to create with their assistance."
Through text and images, the book highlights the emotional restoration and transformation that sits at the core of reconstructive work. "Before the After" is available for purchase here. Proceeds benefit Making Strides Against Breast Cancer of Long Island.
Watch the full conversation, below!
Check out some of our behind the scenes photos from the interview video shoot.
Blog