Be Informed Lecture: Completing the Circle: Nipple Reconstruction and Medical Nipple Tattoo
August 20, 2023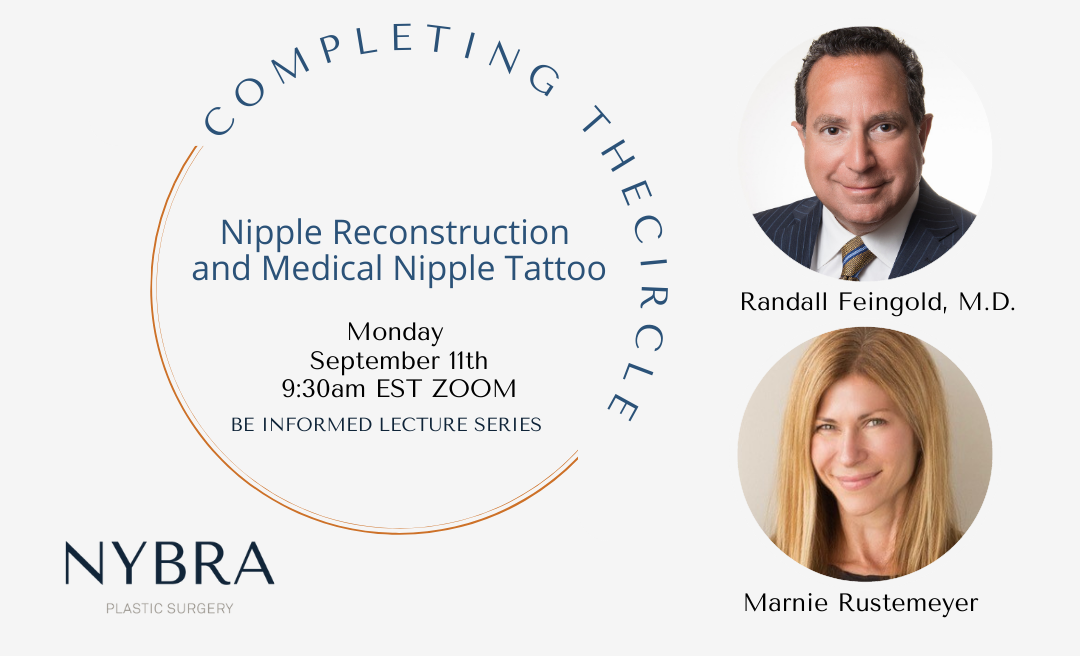 Join us on for our next lecture as part of our Be Informed Lecture Series.
Our guest speakers:
Dr. Randall Feingold
Co-founder, NYBRA Plastic Surgery
and
Marnie Rustemeyer, CPCP, AAM
Restorative Tattoo Artist
Monday, September 11 at 9:30AM EST
Please join us for this virtual session where we will be discussing the following topics:
How is the decision made for nipple sparing vs removal?
Understanding the nipple reconstruction process.
What is a 3D tattoo?
What to expect during tattoo procedure?
ABOUT THE SPEAKERS

Dr. Feingold is a founding partner of New York Breast Reconstruction and Aesthetic Plastic Surgery (NYBRA), Clinical Associate Professor of Surgery at the Zucker School of Medicine at Hofstra/Northwell and Director of the Division of Plastic Surgery at St. Francis Hospital in Roslyn. He is a recognized expert in breast reconstruction with 30 years of experience in microsurgery.
Marnie Rustemeyer is licensed and certified as a Cosmetic and Restorative Tattoo Artist, and a member of the American Academy of Micropigmentation, the Society of Permanent Cosmetic Professionals, member of the International Society for Oncology Esthetics. Marnie has over six years of experience in restorative and cosmetic tattoos and is passionate about using her skills to complete the journey for women facing breast cancer.
Article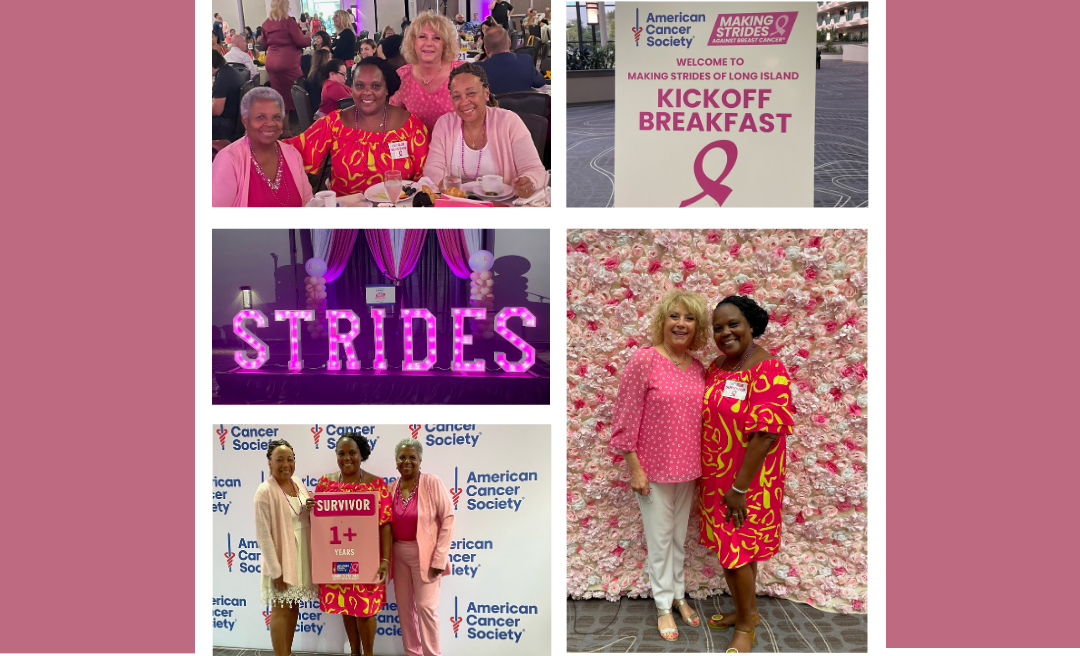 Making Strides Kick-Off Breakfast
August 15, 2023
On Thursday, August 10th, the American Cancer Society and 500 participants kicked off the 2023 Making Strides Against Breast Cancer campaign with an in-person breakfast…