An Opportunity Worth Keeping Your Ears Open For
March 15, 2023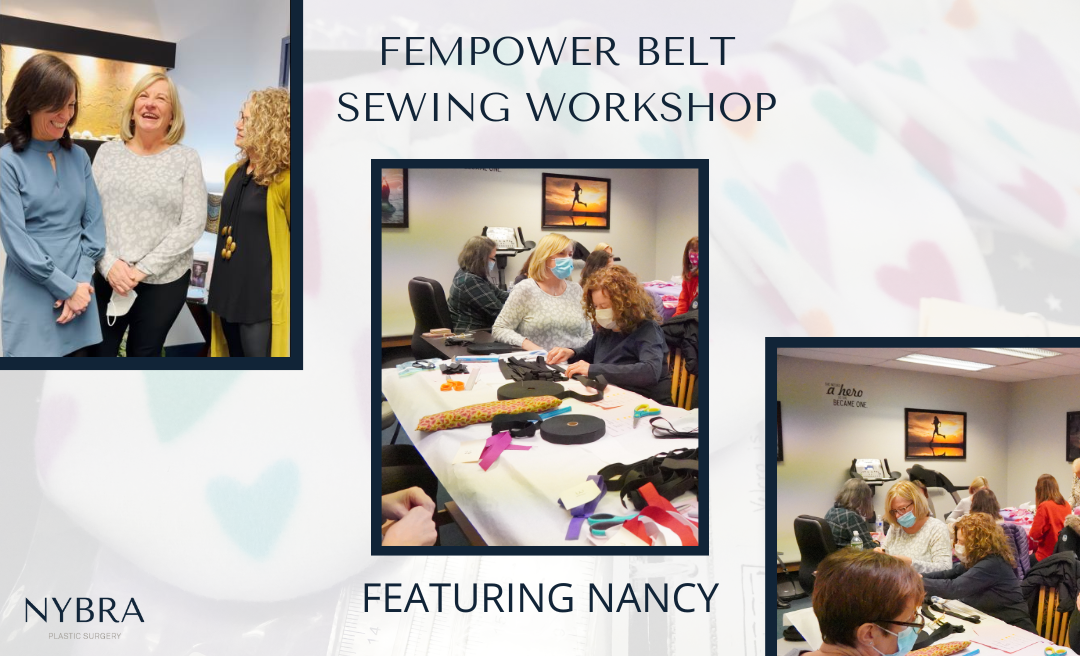 "They just care. I feel like with their cancer patients, they really take the time," Dr. Randall Feingold's patient, Nancy, reflected on her experience with the NYBRA team.
Nancy was diagnosed with lobular carcinoma in 2017 at the age of 57. She underwent bilateral mastectomies with DIEP flap breast reconstruction with Dr. Feingold. As she recovered, she said she availed herself of the practice's resources.
"I started the Sisterhood of Support meetings, because I still wasn't working. Once I started working again, I couldn't make it to the meetings," she explained.
Nancy did not let her inability to participate in the SOS disconnect her from the NYBRA community. In the years since, she's continued to tune into Be Informed Lectures and kept her ears open for opportunities to lend a hand to those in need. Last month's FemPower Belt Workshop provided a key opportunity to do just that.
"This time it was a little different, because it was at the physical therapy office, and they had different jobs for each person, so I could do something that didn't require a sewing machine, and it was on a Sunday," she said.
That combination of location, date, and access to tools made it possible for Nancy to give back to NYBRA's Patient Empowerment Program, which she said was extremely helpful during her breast reconstruction journey. She credited the program's Clinical Director, Mollie Sugarman, with providing key support.
"They are unbelievable the support they give you. From the beginning, Mollie would come in before the doctor came into the exam room and see how you're doing. It's not easy. It's still not easy six years later. She was a big part of it, and I am grateful. I don't know of any other practice that does what they do," she said.
Nancy also stressed the importance of truly knowing your body rather than resting all of your faith in imaging tests and clinical breast exams. She explained that it was through her own intimate understanding of her tissue that she discovered her lobular carcinoma. The malignancy manifested in a bump on the top of her breast that escaped breast imaging. She encouraged patients to thoroughly explore themselves.
"Make sure you know your own breasts, make sure you feel them," she said.
Blog