Jennie

- Nipple-sparing mastectomies
- DIEP flap reconstruction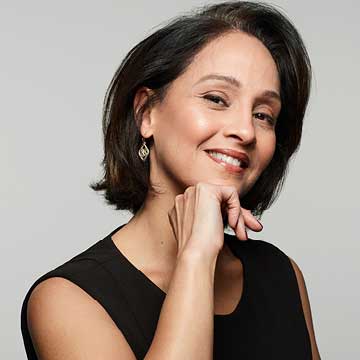 Jennie had been screening for breast cancer since she was just 18.
"I had had a lump removed from my left breast, and since I'd been on high alert, watching. Things would develop and I would have biopsies done," she said.
A 2016 mammogram showed microcalcifications and something else, but the biopsies came back negative, as they had in the past. Six months later everything was still fine. Then in 2017 Jennie's mammogram required several sets of extra images. The radiologist came in and urged her to have a biopsy done.
"I'd had at least 3 or 4 biopsies before, but his urgency made me nervous. I went ahead and did that, I had the biopsy that same week, on a Thursday. I didn't get the results until the Monday after. And I sort of sensed that this was going to be different. The moment that you hear the word cancer it's like you hear nothing else," she said.
Jennie and her husband started making calls. They landed on a breast surgeon who she loved. That surgeon referred her to NYBRA Plastic Surgery. She worked with Dr. David Light to have nipple sparing mastectomies with DIEP flap reconstruction.
"When i found this practice, I said to myself, 'I will never again settle for a doctor that I don't feel meets every one of my needs,'" she said.
The practice connected her with a patient who had the same procedure, was able to answer Jennie's questions, and helped her feel more prepared for what was to come. Armed with a surgical date and a clear path forward, she did not think that she needed any more emotional support than she had.
"Your main goal is to just get this out of my body and you're sort of on autopilot. You're in go mode. And so when we met Mollie, I was just overwhelmed. The Patient Empowerment Program was just another step that I didn't feel was necessary at that time."
The surgery went well, her recovery was smooth, and she thought all was well. It wasn't until four or five weeks later that she started to process everything she had just pushed through. Her mother had passed away when she was 17; things like her deep-seated fear of leaving her own child started to surface. It was then that the Patient Empowerment Program really helped Jennie complete her healing journey.
"Mollie had called me to check in, and I did not feel ready to go back to work. She basically told me to give her the information and paperwork to get the disability extended."
The practice worked to get Jennie's disability extended so that she was able to stay home for about five months and choose when she was ready to go back to work. During that time, she started attending the Sisterhood of Support, where she finally started to open up about what had been going on in her mind.
"It felt like a place where I could exhale. Because I felt like I had been holding my breath that entire time. Going to the support group gave me permission to feel the way I needed to feel, because at the end of the day, I was diagnosed with breast cancer, and having that permission helped me heal fully."
When she did return to work, she was fully healed and ready to take on more work and resume her life. She said that the care she received throughout her cancer treatment elevated her standards for physical and emotional care.
"There were a lot of tough moments, but because I had the support that I had from the practice, I felt like whatever I felt I had a place to go. I had the support. I felt like the practice was very proactive in my journey."
More Patient Stories
Our patients are the most essential part of the NYBRA community. No two stories are alike.