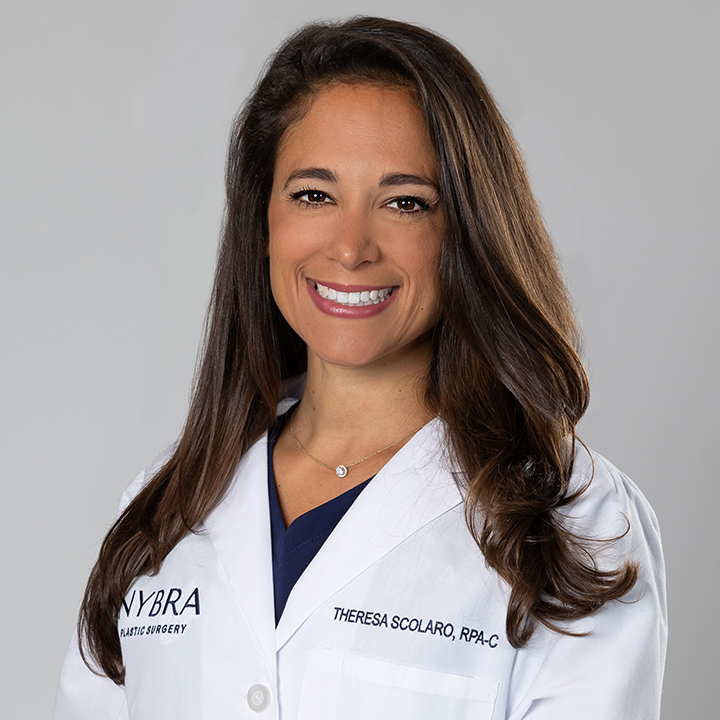 Theresa Scolaro has been working as a PA since 2012. She joined NYBRA Plastic Surgery in 2015. Prior to working with NYBRA, Theresa worked in plastic and reconstructive surgery at Memorial Sloan Kettering Cancer Center and New York Group for Plastic Surgery.
Theresa completed her education at Touro College in 2012. She is currently affiliated with Long Island Jewish Medical Center, North Shore University Hospital, Syosset Hospital, Winthrop University Hospital, and Huntington Hospital.
She is professionally involved with the Academy of Physician Assistants (AAPA), the American Association of Surgical Physician Assistants (AASPA), and the Association of Plastic Surgery Physician Assistants (APSPA).
Theresa is married with a nine month old daughter.