Walking Through the Complications: This Patient Ready to Fight For Others
October 15, 2021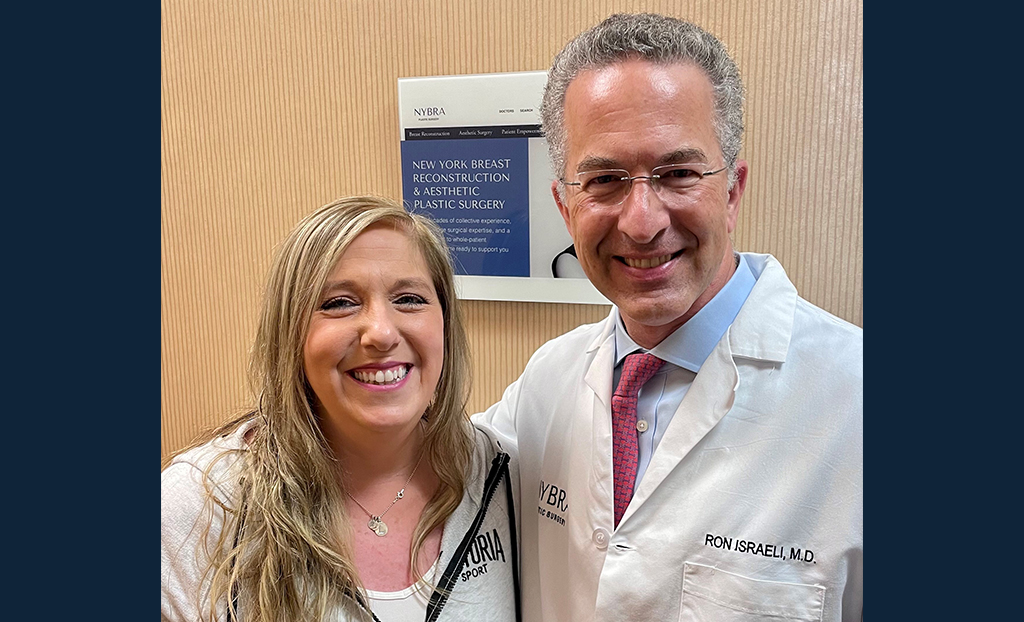 Every so often, we encounter challenges that can make recovery difficult or require additional stages. My patient Laurie knows this well.
Laurie's life was touched by cancer long before her own breast cancer diagnosis.
"I'm a nurse. I got into nursing because I had friends who died of breast and lung cancer," she said.
Laurie was diagnosed with DCIS in two places in her left breast in October of 2020. She had had issues with her breasts for years. She chose to have bilateral mastectomies with DIEP flap breast reconstruction. After surgery, she learned that the DCIS was more extensive than her surgeons anticipated: she had made the right choice.
Her recovery was not a straight path. She faced unusual challenges after surgeries which required additional stages. From prior pregnancies, Laurie already had weakness in her abdominal wall that resulted in bulging that needed to be repaired. I always knew that Laurie and I were going to get through all of this together. Every step of the way, she has been a trooper.
She scheduled her hernia repair surgery for July of 2021. Then, her adoptive father fell ill.
"My stepdad who raised me died, and I knew I couldn't do it. I had to postpone the surgery," she said.
She rescheduled her hernia repair surgery for September 13, 2021. Amid all the difficulties placed in her path, Laurie had had yet another thing on her mind: Making Strides. She wanted to create a team when her hernia repair was planned in July. Her new date was just four weeks before the walk. Despite a challenging recovery, the short window of time between her operation and the walk, and the fact that she also lost her biological father shortly after the procedure, she decided that she still wanted to walk.
"I'm just thankful that I'm here. I see one of my really good friends fighting for her life. I'm grateful that I'm here, and I have two legs and I'm going to walk!"
Her team consists of about a dozen members so far.
"I have a great support system. I have eight nurses who are walking with me; I think there are twelve of us in total."
As for potential postoperative pain during the walk, Laurie's answer was simple: "I'm going to have my ice packs with me if I need them."
You can help Laurie's team reach its fundraising goals here!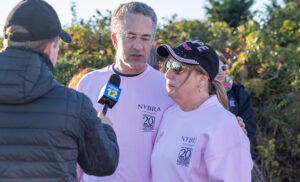 UPDATE:
Last week, I told the world about my intrepid patient, Laurie, who decided to create a Making Strides of Long Island team after she had had the kind of year that might keep the average person from leaving home. Laurie had bilateral mastectomies with DIEP flap breast reconstruction and many tough complications.
True to her word, Laurie came out to walk on Sunday, surrounded by friends and teammates. News 12 Long Island caught wind of what she had been through and how committed she was to helping other women while still in recovery herself and asked her to speak. Her indomitable spirit was captured as part of News 12's Making Strides Against Breast Cancer coverage! We're so proud of her, the work she's doing to uplift other patients, and her willingness to stand up and speak publicly about breast cancer.
Check out the segment here!
Blog