Two NYBRA Doctors Featured in Cancer Wellness Magazine
May 5, 2022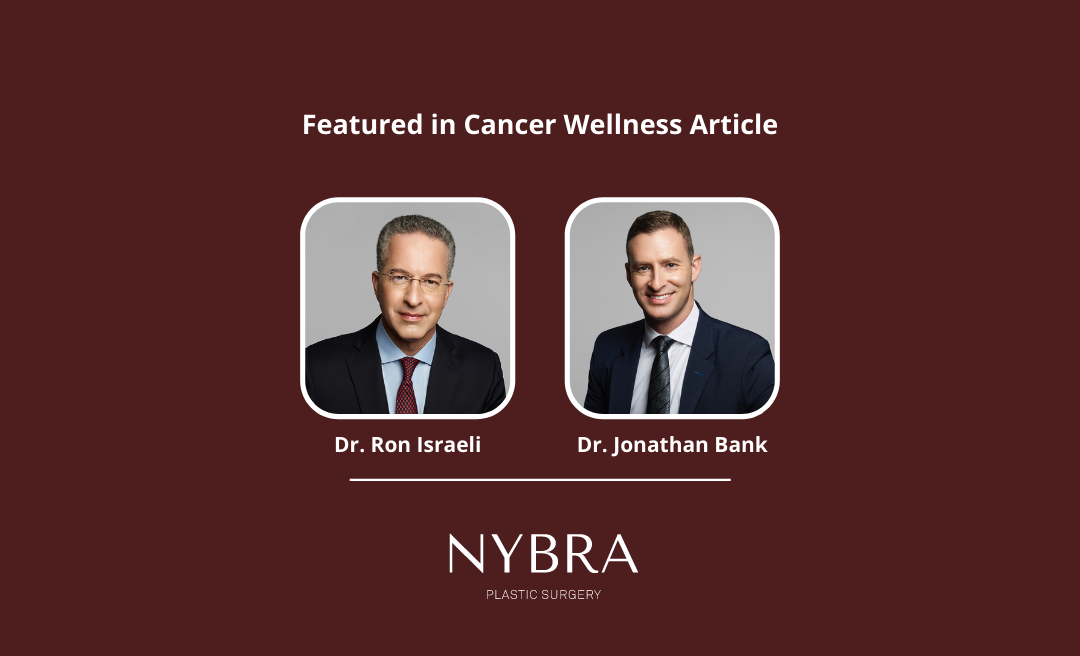 Two NYBRA doctors recently shared their post-operative expertise in Cancer Wellness Magazine. Drs. Ron Israeli and Jonathan Bank sat down with Cancer Fashionista, Melissa Berry, to talk about why types of bras are recommended after mastectomy and reconstruction in "Down to the Wire." There, they discussed the reasons why patients should avoid underwire bras after breast reconstruction.
"Patients recovering from surgery might want to have their surgeons determine that their scars are fully healed before deciding on underwire bras," Dr. Israeli explained.
Dr. Bank delved into the importance of post-operative bra choices and how the different types of bras can impact healing and recovery. He emphasized timing as a key factor when it comes to bra selection. "I don't think there's a major risk if the scars are fully healed. The potential downside is if there's significantly decreased sensation in the scar area and a malfunctioning bra wire hurts the scar, but I've never seen that happen."
For more insights into post-mastectomy bra choice, read the whole article here!
Blog