Toolbox Tuesday Week 4: Embracing Hope and Resiliency
January 31, 2023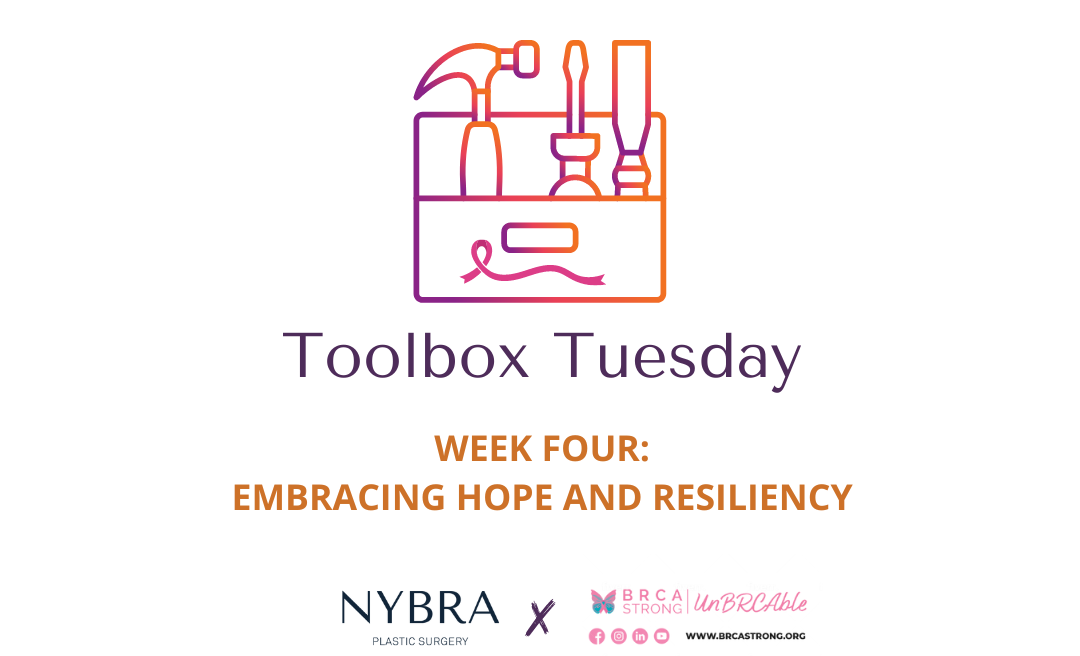 Welcome to the final installment of Toolbox Tuesdays, a set of blog and social media posts shared in collaboration with BRCAStrong to delve into the minutiae of emotional tools or skills that patients can use as they navigate breast cancer diagnosis, treatment, and reconstruction. These tools are not universal: what works for one patient may not work for another. The key is to add as many to your toolbelt as you can and test them out to see what is most effective for you.
Over the course of the month, I have introduced several tools that patients find helpful at various stages of their diagnosis, treatment, and reconstruction processes. So far, we have talked about reframing, articulating your needs, and practicing self-compassion. Their corresponding posts provide practical applications and opportunities to practice each skill.
For our last week, I wanted to remind everyone of two of the simplest and most vital tools in your soul toolbox: hope and resilience. These emotional forces go hand-in-hand. Your resilience can support your hope and your hope can renew your resiliency. Embracing both feelings and their relationship to one another can create a positive feedback loop in even the most disorder-filled moments.
While hope and resilience may seem like involuntary reflexes, they are actually accessible allies. When you feel yourself losing hope, take a few deep breaths to bring yourself back to the present moment. Once you are centered, remember how much hope and strength it took for you to reach that moment. Recall all of the moments in between—large and small—that gave you hope or showed you just how strong you were!
Hope is something that must be nurtured, even where it blooms naturally. Much like the other tools we have talked about, it is something that you can practice and prepare so that you are ready when you need it most. Make a conscious, daily effort to take note of your own tenacity, bravery, and resiliency. Congratulate yourself! Mark as many emotional victories in your mind as possible. Think of it as a highlight reel that you can play for yourself when you need to rediscover your true capabilities. The deep well of hope and strength that you already possess is the key to moving from vulnerable to victorious!
Thank you for joining me on this month-long exploration. I hope that you learned something new or found a new way to look at a familiar concept. I urge you to give at least one tool a try, to begin to build or rebuild at least one emotional muscle. These are skills that you already carry with you; you just need to unlock them!
Blog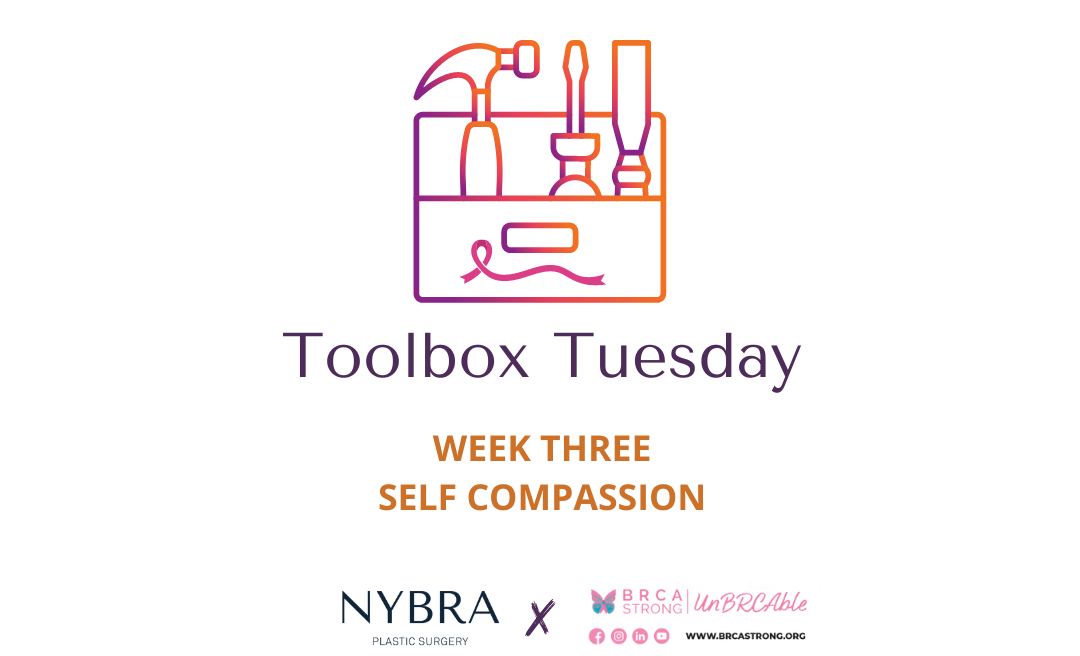 Toolbox Tuesday Week 3: Self Compassion
January 24, 2023
Welcome back to Toolbox Tuesdays, a set of blog and social media posts shared in collaboration with BRCAStrong to delve into the minutiae of emotional…