Toolbox Tuesday Week 2: Articulating Your Needs
January 17, 2023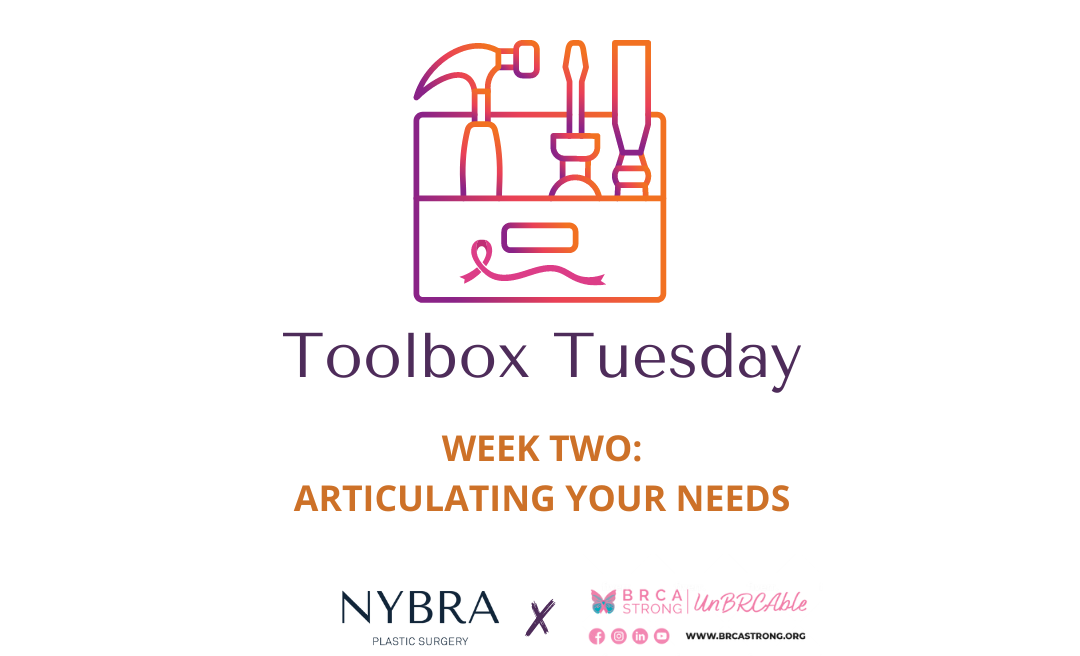 Welcome back to Toolbox Tuesdays, a set of blog and social media posts shared in collaboration with BRCAStrong to delve into the minutiae of emotional tools or skills that patients can use as they navigate breast cancer diagnosis, treatment, and reconstruction. These tools are not universal: what works for one patient may not work for another. The key is to add as many to your toolbelt as you can and test them out to see what is most effective for you.
This week, I would like to talk about speaking up and naming your needs. A breast cancer diagnosis comes with a feeling of powerlessness for many women. Not only is life uprooted by their circumstances, those circumstances often compromise physical and emotional capability and productivity. They feel compromised, which in many cases compromises their sense of self, especially when they require assistance to recover and keep their lives moving forward. Some patients feel less-than for not being able to 'do it all.' It can be extremely difficult for patients to articulate their needs, but in reality, speaking up is a tool, not a weakness!
When you expect others to instinctively know what you need, you often set yourself up for disappointment. Asking for what you want does not guarantee that you will receive it, but doing so directly does greatly increase the chance that you will. It alleviates anxiety and creates an opportunity to have your needs met. It also gives other people in your life the chance to be genuinely helpful.
Remember that the people who sincerely care about you may be feeling helpless as to know the best ways to be available to you. No matter how well they know you, they are likely to struggle to anticipate your needs. Asking empowers you and them to work together in your recovery. It's a win-win situation that fosters clear communication, establishes expectations, diminishes the potential for miscommunication, and really helps both of you! You may not always know exactly what you want, and that's OK! In those moments, someone's quiet companionship can be quite meaningful.
Your voice is, in many ways, one of the greatest tools you have when facing breast cancer or surgery. Using it to advocate for yourself is a skill. We hear a great deal about learning to be better listeners: it's just as important to learn to be a better speaker!
Blog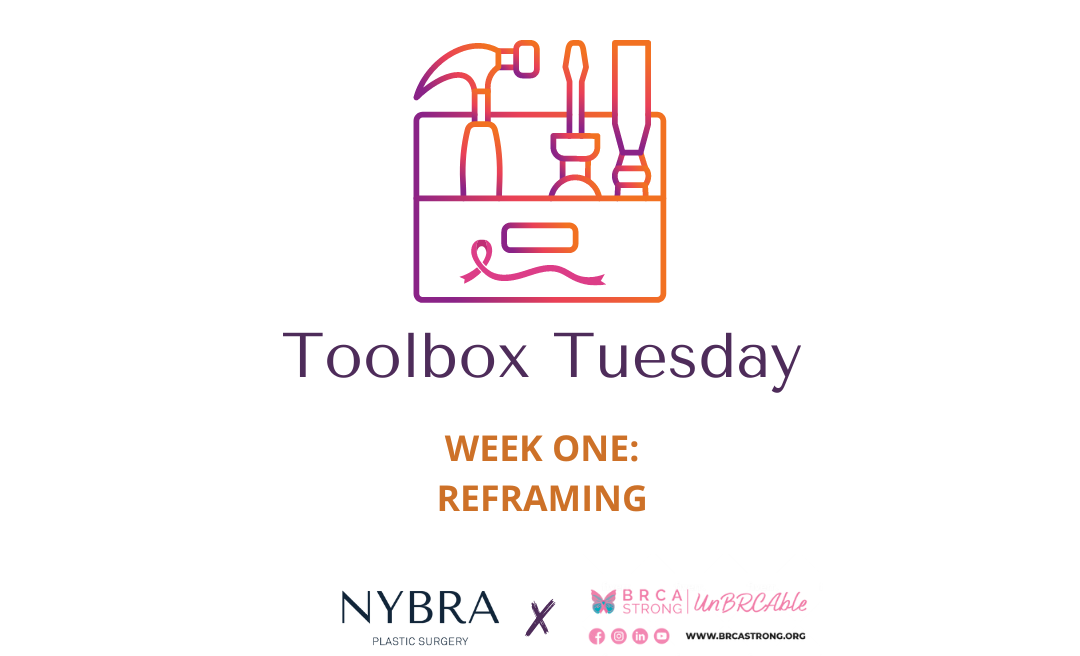 Toolbox Tuesday Week 1: Reframing
January 10, 2023
Welcome to the first installment of Toolbox Tuesdays. This set of blog and social media posts, shared in collaboration with BRCAStrong, delves into the minutiae…