The Power of Letting Go
September 8, 2022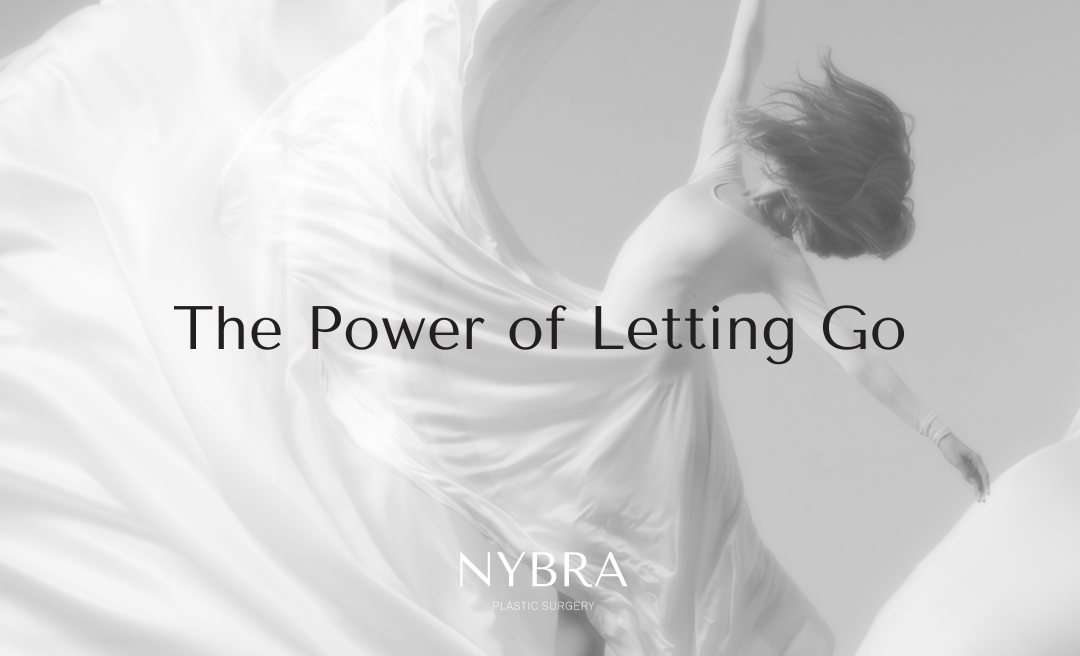 Most of us place emphasis on autonomy. It's important to feel that we are in command of our decisions. That is why the loss of control patients feel after a breast cancer diagnosis is one of the most devastating and frequent discussion focuses in the support groups I facilitate. The challenge of the diagnosis itself is often exacerbated by the lack of personal control over both treatments and outcomes. For many women, this intense feeling of powerlessness compromises their sense of self. They see compromised capability or productivity as a direct reflection of their worth. In their mind's eye, they might be viewed as weak or 'less-than' if they ask for what they need.
In reality, accepting that one does not have control over a diagnosis but can participate in shared decision-making regarding treatment can be empowering. While it is not possible to take control of the situation in the traditional sense, there is power in letting go. When you stop resisting support and information, you put yourself back at the helm of your treatment and recovery processes.
Reframe assistance as a way to assert control rather than relinquish it.
When you say yes and create a plan that surrounds you with support from the people you trust most, you reassert control over your situation. By telling the people around you what you need, you create an opportunity to call the shots. They act based on your direction, which puts you back in the driver's seat. Permitting assistance may also help those in your support system who feel helpless. Acknowledge the resiliency of your ego and the tenacity of your spirit as you let others do for you!
Be active in your treatment and recovery.
You may not be able to determine the outcome, but you can take steps to improve your quality of life during treatment. Insert meditation and mindfulness exercises, embrace gratitude, explore outlets for the release of tension, gather information about your diagnosis from reliable sources, actively participate in the decision-making of your treatment, schedule regular physical activity (within guidelines provided by your treating physician), seek out reliable support—the list of what you can do goes on! You do not need to do everything. Test out different support options to see what fits. If you don't feel a connection with one, try another. There is an abundance of opportunities for support. It is essential to find what resonates with you.
Work with grief instead of against it.
Cancer is a disease wherein abnormal cells divide without control and become capable of attacking other tissues. That definition alone can inspire a sense of helplessness. When you add the uncertainty of the overall outcome, the unknown can loom over patients like a black cloud from which there is no escape. Grief follows. It is OK to mourn your independence. You can and will be in control of your decisions once more! In the meantime, help and support from others can empower you to stay present and actively participate in your recovery.
Think of the compassion you extend to others and shine it on yourself.
No matter how much reframing you do, you may still find a sense of hopelessness creeping back in. Self-judgment, unrealistic expectations, and the ugly term 'should' frequently invade the mind in times of vulnerability. Fear, anger, sadness, guilt, helplessness, and anxiety can become pervasive. When patients speak up about these feelings, I hear their compassion for one another. They tend to be much more patient and kind with others in similar situations than they are with themselves. Consider this the next time your mind moves to what you feel you 'should' be able to do. Would you speak to a peer the way you are speaking to yourself? You deserve the same kindness that flows from you to others!
If you haven't already taken the opportunity to schedule a virtual Guided Imagery session with me, please feel free to reach out about this invaluable, long-term tool. The session is available to both you and your caretaker. Also take some time to listen to my appearance on the DiepC Podcast on pre-and-post-op care. It offers a multitude of suggestions for managing your journey and empowering your participation in recovery: https://bit.ly/3MXZrmj.
Blog