The Importance of Physical Therapy Before & After Breast Surgery
October 17, 2023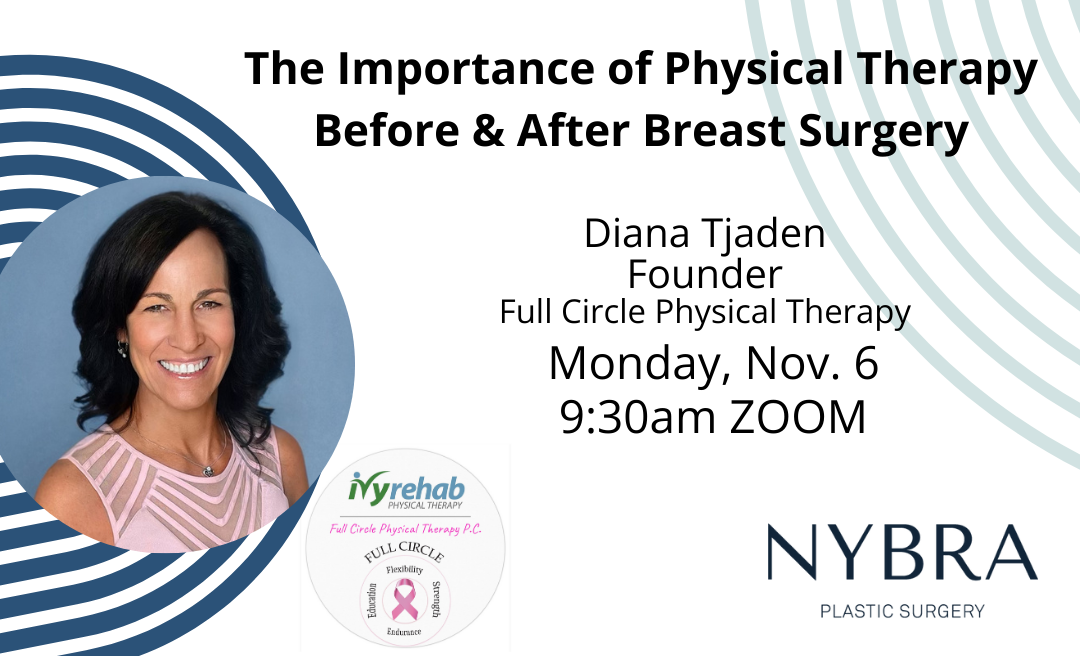 Join us on for our next lecture as part of our Be Informed Lecture Series.
Our guest speaker:
Diana Tjaden
Founder, Full Circle Physical Therapy
Monday, November 6, 2023
9:30 am Zoom
Registration is required.
Please join us for this virtual session where we will be discussing the following topics:
Why physical therapy?
What are the benefits of a pre-surgical evaluation
What does post-surgical physical therapy look like?
Physical therapy before & during chemotherapy & radiation
ABOUT THE SPEAKERS

Diana Tjaden is the Founder of Full Circle Physical Therapy. She partnered with Ivy Rehab in 2020. Full Circle Ivy Rehab continues to be the only physical therapy practice in the Northeast exclusively devoted to the care and treatment of patients recovering from a breast cancer diagnosis or breast surgery.
Blog