Thank You for Joining Us!
October 31, 2022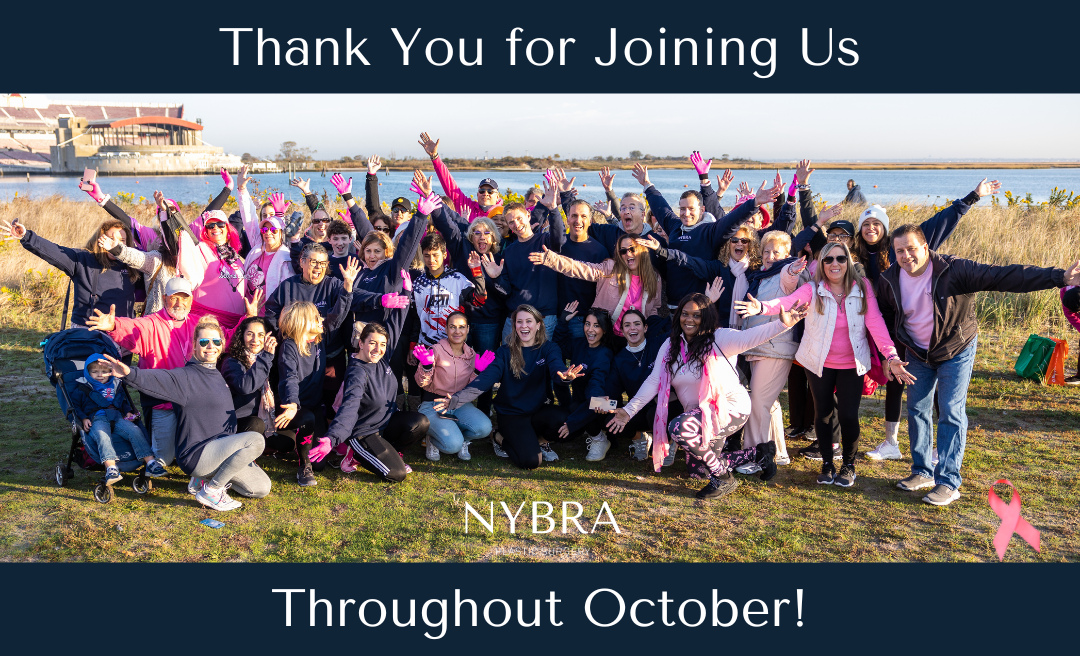 On the final day of another hopeful, joyful Breast Cancer Awareness Month, we would like to take a moment to thank our partners, community, and everyone who participated in our events, lectures, fundraisers, and activities throughout October. From BRCAStrong to the American Cancer Society to every patient, friend, and colleague who joined us or cheered from afar, we want you to know just how much it means to us that you are in this fight. Together, we will find a cure. In the meantime, we will continue to save lives through early detection and promote physical and emotional restoration through high quality breast reconstruction.
This month, we notably teamed up with BRCAStrong to empower patients with information and practical skills. Our doctors shared weekly tips every Tuesday and took over BRCAStrong's Instagram each Thursday to offer a peek into what happens in a breast reconstruction focused plastic surgery practice. You can take a look at all the tips and takeovers on BRCAStrong's Instagram page. Dr. David Light also joined the organization's Medical Director, Dr. Alexea, to go beyond typical breast reconstruction on Breast Reconstruction Awareness Day.
The American Cancer Society's Making Strides Against Breast Cancer of Long Island once again proved to be a wonderful opportunity to fundraise and come together. Photo galleries, video content, and more are on their way! Patients shared their remarkable stories throughout the month via Making Strides as well. Dr. Jonathan Bank's patient, Ellen, put together a more than $10,000 donation in a story that spans multiple surgeries, years, and individuals. Dr. David Light's patient, Lexy, also opened up about what it means to walk in a sorority that no one asks to join at this year's Making Strides Kickoff breakfast. So far, we have raised over $100,000 for this worthy cause. The walk may be over, but there is still time to contribute!
Stay tuned for continued coverage of events that you might have missed, and remember that breast cancer does not simply disappear on November 1st. Individuals face new diagnoses every day. Metavivers live and thrive with breast cancer every day. Rather than considering Breast Cancer Awareness month as the main time to talk about this disease, consider treating it as an annual reminder to fuel year-round advocacy. Honor October by keeping conversations about screening and reconstruction every day.
Blog