Susan Lax & Mollie Sugarman Guide Patients to the Oasis Within Following Diagnosis
September 23, 2022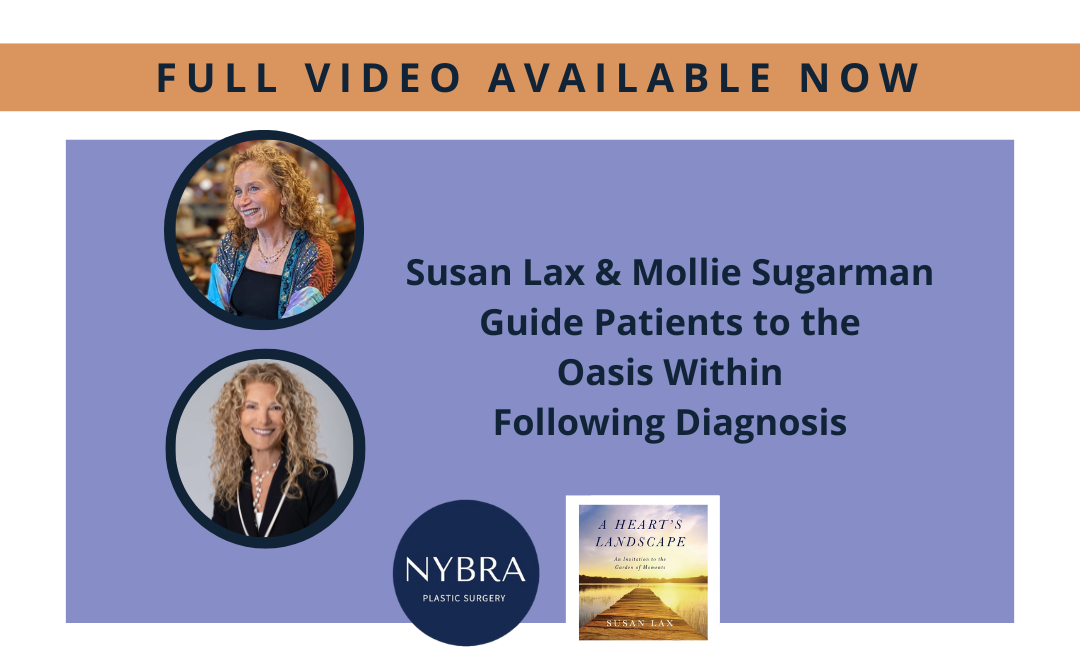 The Clinical Director of NYBRA's Patient Empowerment Program, Mollie Sugarman, joined author and spiritual coach Susan Lax for a discussion on Finding the Oasis Within Following Diagnosis. Susan is known throughout the country for a daily email list Morning Inspirations. These emails each contain a moment meant to promote heart awareness. Her book, A Heart's Landscape, contains 136 Morning Inspirations. You can learn about Susan's longtime relationship with Mollie and NYBRA here.
Susan and Mollie's discussion opened with an excerpt from A Heart's Landscape about letting go of what others think and checking in with what you think of yourself. The pair touched on Post Traumatic Growth, the importance of owning individual moments when things become overwhelming, emotional masking, and more. They shared ideas that they hoped would fill each patient's 'soul toolbox,' the space where we all store skills to cope, thrive, and survive.
Read on for a few highlights or watch the whole talk!
Your diagnosis can trigger a reassessment of your life—and that's a good thing.
"We try to assist [our patients] to create order in the disorder of diagnosis. One doesn't move on from the trauma of illness. They move forward with it. It becomes part of their story," Mollie explained.
Evaluating the elements of your life that weigh you down and focusing on those that buoy you can be part of a process she calls Post Traumatic Growth. This tool reframes trauma as an opportunity for growth and reassessment.
While you cannot control the diagnosis, you can control individual moments.
"I have no control of this storm I'm in," Susan said. According to Susan, the key is to own individual moments. "Know that one moment that you take and you shape and you create can be so contagious to the ones that follow," she said.
Mollie echoed the sentiment and added a clinical concept: "These tools that I provide and the program provides and the practices provides are ways for them to recognize that while the diagnosis is out of their control, there is a control that that can insert in terms of how they're treated."
You can empower yourself by removing your emotional mask.
Susan said that patients often tell her that they do not want to ask for help because they do not want to be seen as selfish, weak, or inadequate. She said that she finds it helpful to remind her clients that they are already champions.
Mollie gestured at her recent blog post on releasing control.
"I think what's happened in our society is that we've been taught that appropriate sadness or grief is a sign of weakness," Mollie said. Patients often wear an emotional mask that hides these feelings, she explained. Unfortunately, it also hides your needs. She encouraged patients to drop the mask. "It is a normal process to feel, permission to feel and that the sign of strength is letting people know what your needs are, let your community help you."
"To make your needs known, you first have to acknowledge them," Susan added.
When in doubt, remember how resilient you are.
"There is a sense of resiliency internally that there will be a time when you'll eventually go through a whole day without thinking about [your diagnosis]. It never totally disappears. As I said, it's part of your fiber, it's part of your story, and it doesn't take much to bring it to the forefront, but the goal is to feel restored," Mollie said.
Blog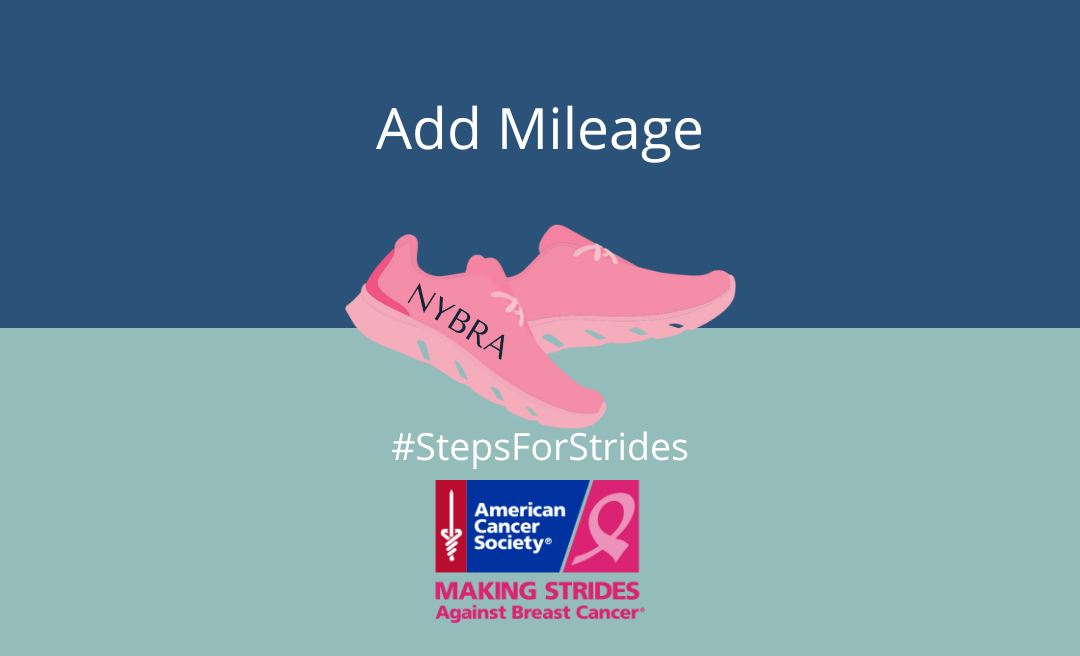 Steps for Strides Week 7: Add Mileage
September 20, 2022
This week, we're working on maintaining momentum. Continued training at this level will give you the tools to finish the Making Strides walk with ease.…