Steps for Strides Week Two: Keep Your Head Up
August 16, 2022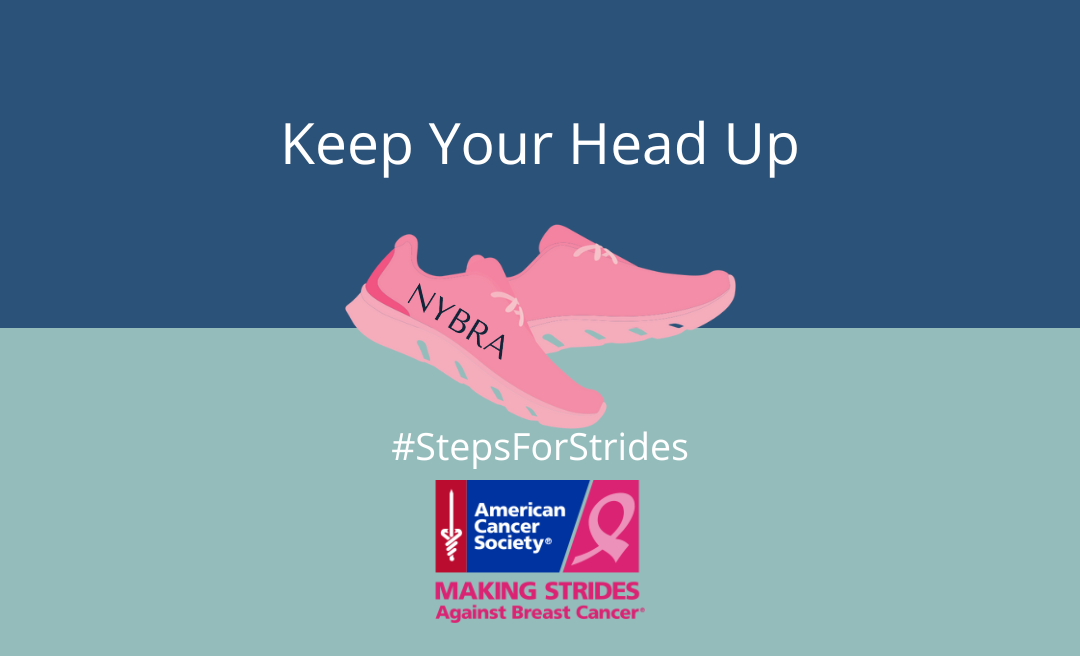 Last week, we sounded the alarm: we are just a few short months from the American Cancer Society's Annual Making Strides Against Breast Cancer Walk at Jones Beach! We hope you are as excited to start taking some Steps for Strides as we are.
This week's training goals:
Walk four to five days.
Start with 15-minute walks at an easy pace.
Aim for a weeklong total of 60-75 minutes of movement.
This week is a great time to start to work on your posture. When you hold your body correctly, it is easier to breathe deeply and receive the oxygen you need to increase your pace. It also prevents pain, promotes balance, and strengthens your core. We've put together a few tips to improve bodily alignment and give you the best possible start.
Check your alignment.
We often lapse into poor posture, because that is what our bodies know best. That means that sometimes, it feels like we are standing up straight when we are not. Do a self check to ensure that you are standing up straight at the start of each walk, and maintain checkpoints throughout. As you move, try not to lean forward or backward. Avoid tilting your pelvis, and keep your eyes and chin up. Use natural pauses, like crosswalks or hydration breaks to reassess.
Engage your core.
A strong core is a key foundation for good posture and healthy movement. Unfortunately, core muscles do not always engage automatically. Take a moment to ensure that you are using core muscles to hold your trunk up properly. This is especially important for DIEP flap breast reconstruction patients.
Leave your phone alone.
It's hard to keep your eyes and chin up when you check your phone. Looking at your phone is an easy way to accidentally fall back into bad posture. Try to resist this temptation during your 15 minute walk.
As you embark on your training, remember that consistency is important when building a habit. Try to spread out your rest days so as not to lose momentum. We suggest taking days three and six to recharge. Shin pain is common among beginners during the first two weeks of training. This discomfort typically resolves with muscle development.
Blog