Spreading Awareness Through DIEP Week
February 10, 2023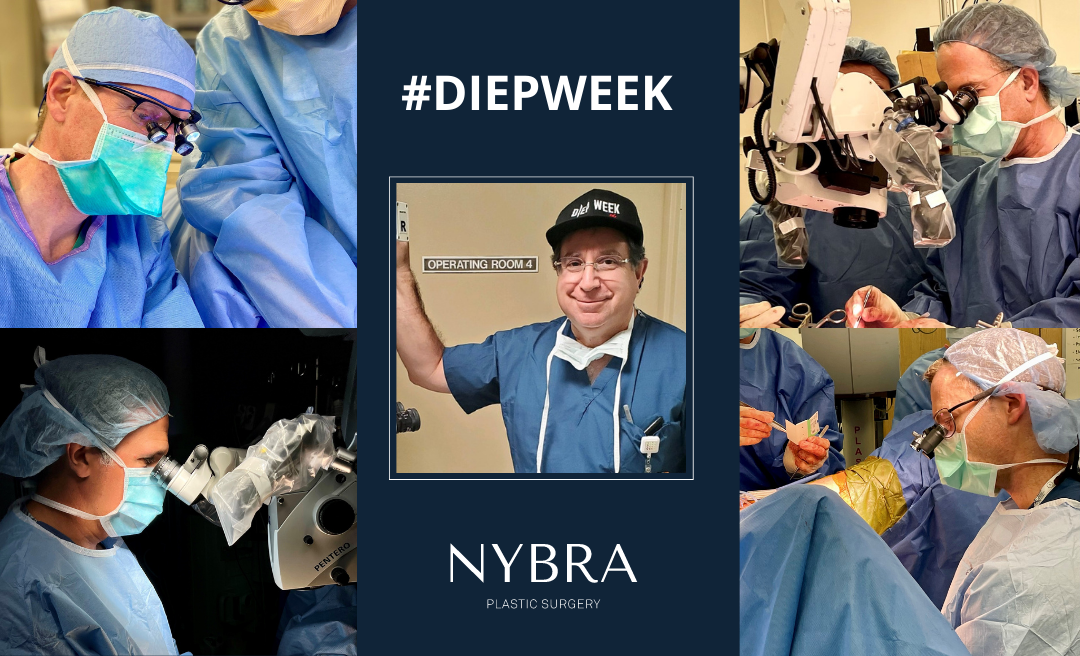 DIEP flap breast reconstruction is one of NYBRA's most-performed breast reconstruction surgeries. Our practice performed 423 in 2022 alone, among the highest volume practices in the country; that number is consistent with the procedure's popularity over the years.
Not only does it serve as a primary natural tissue reconstruction, DIEP flaps are also used as a corrective surgery for patients who wish to remove prior implant-based breast reconstruction due to issues like capsular contracture, implant animation, implant associated illness, or for other personal or health-related reasons.
The DIEP flap is not only important to patients within our practice. In 2020, over 23,000 DIEP flaps were performed nationally. It is so sought-after that our practice and surgeons work with multiple breast surgeons and other surgeons, in many different hospitals across Long Island as we seek to meet patient demand.
A recent change to medical billing codes threatens to limit breast reconstruction options for thousands of patients. This change merges all natural tissue breast reconstruction procedures under a single billing code. Different types of surgery require vastly different levels of expertise. DIEP flap breast reconstruction requires specialized microsurgical training to reattach blood vessels in the flap to those in the chest. The expertise and equipment required makes any flap of this nature expensive to perform. The coding change would compensate surgeons at a much lower rate, based on older forms of natural tissue reconstruction that do not make use of this technique. Those approaches sacrifice muscle tissue and come with more challenging recoveries and much greater potential for long-term complications.
While the coding change is not set to begin until 2024, some insurance companies have already halted reimbursements for DIEP flap procedures. Many doctors are also refusing to perform these life-altering surgeries. Lack of health insurance coverage could render DIEP flaps unattainable for all but the wealthiest segments of the population. Furthermore, research suggests that lack of access to natural tissue reconstruction will disproportionately impact communities of color. These demographics are both more likely to choose natural tissue procedures and more likely to be diagnosed with aggressive cancers that require radiation, which limits implant reconstruction options.
For all these reasons, we are proud to be a part of DIEP week, a social media campaign that aims to spread awareness about this breast reconstruction option. We are grateful to Dr. Joshua Lemmon for being the driving force in the movement and including us. We hope that our collective action will help stop this change, and we look forward to future collaborations.
Blog