Reclaiming Life After Mastectomy
November 13, 2017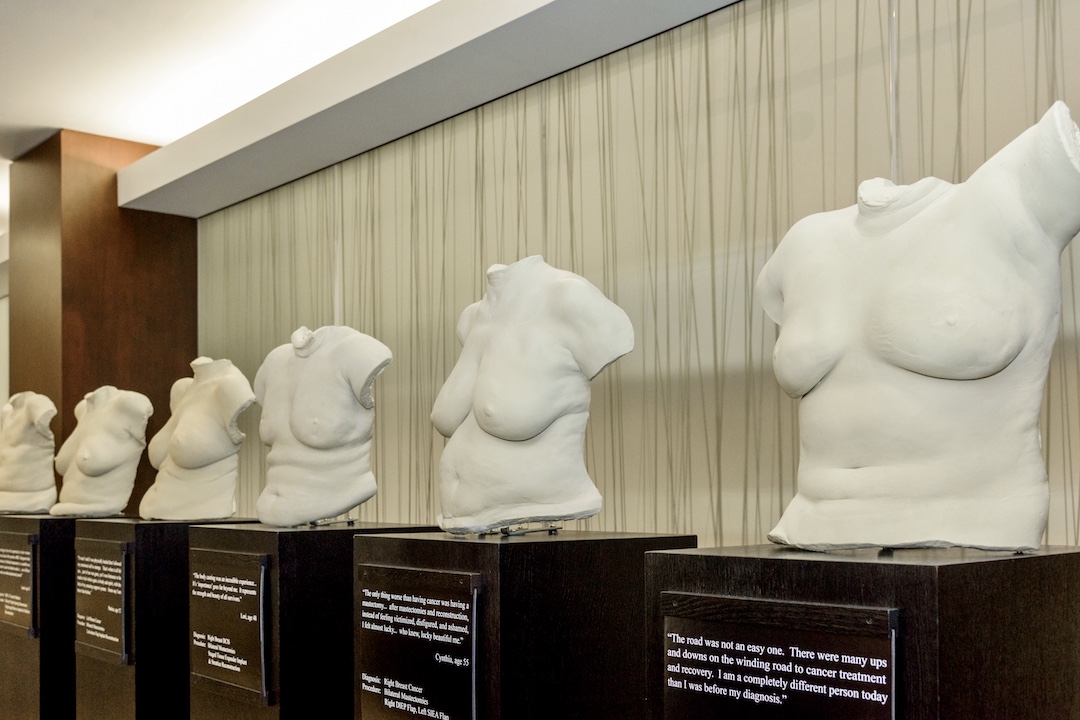 Life cast sculptures I created of six of my mastectomy and breast reconstruction patients have been on exhibit at the Zucker School of Medicine at Hofstra/Northwell for the past two weeks. The exhibit opened on the evening of October 26th with "Reclaiming Life After Mastectomy" – a program featuring three of my patients speaking about their breast cancer journey.
During the process of creating the sculptures in this exhibit, I was able to capture a moment in the recovery journey of each of these women. And much like the staged nature of breast reconstruction, it took me multiple steps to create each sculpture. This began with a temporary mold made from each patient's torso. After making a plaster cast from each original mold, I then refined the cast. This resulted in a permanent mold. From this mold I created each final life cast sculpture.
Because the staged nature of breast reconstruction takes time, I get to know my patients well. As such, this process helps me create a special bond with my patients. For me, this is one the reasons that I enjoy what I do.
For each woman in this project, the physical healing provided by breast reconstruction helped allow an inner and emotional healing. Each sculpture captures a single moment in their recovery. But their journey of healing and recovery continues.
Blog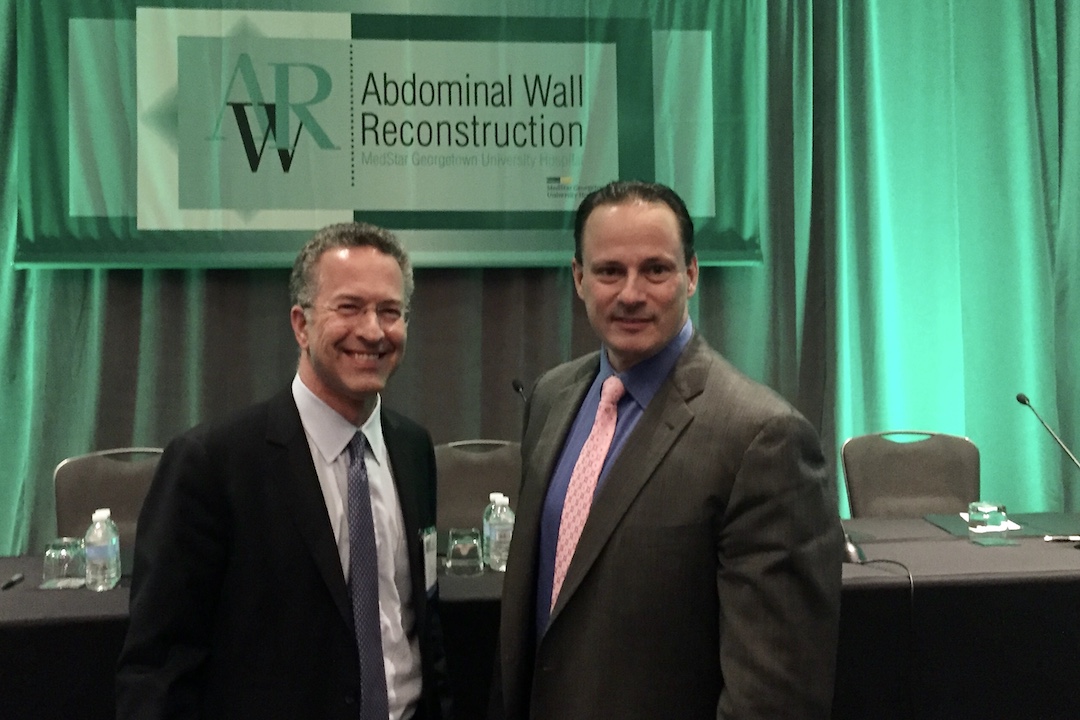 Reliable TRAM Hernia Bulge Repair
June 10, 2016
I first met Dr. George DeNoto (with me in photo) at Mount Sinai Hospital when we were general surgery residents together. As residents we had…