Prevention: Diving Into Difficult Conversations
February 22, 2023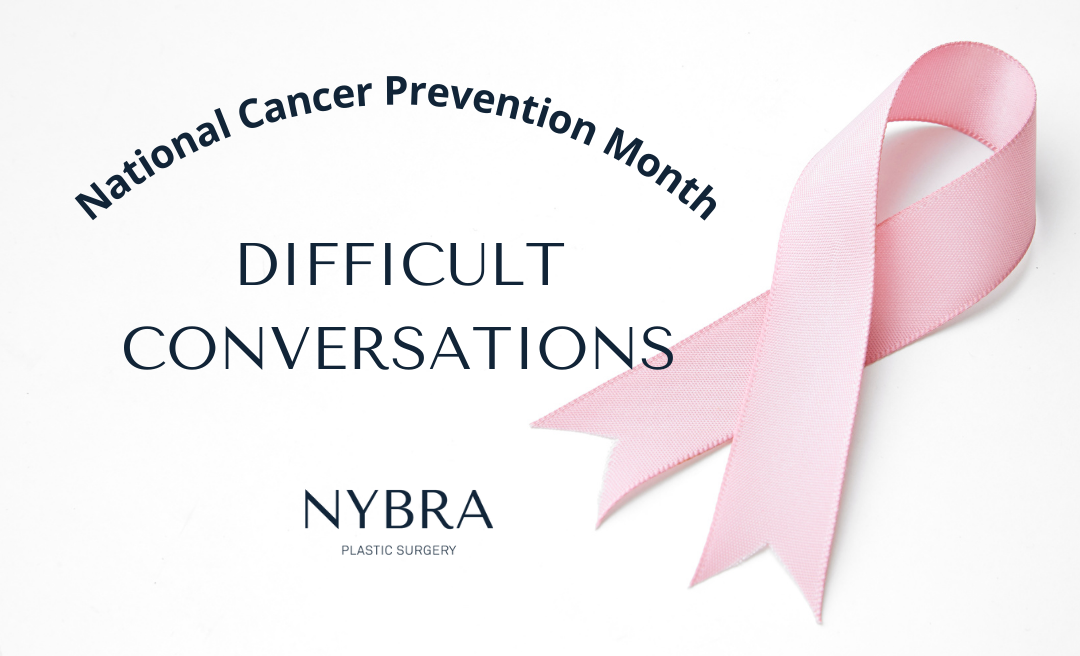 Cancer prevention is an uncomfortable topic. It involves many things that individuals find difficult to discuss: family, lifestyle, bodily health, personal health, and more. Determining your risk can be daunting and stressful. Planning your actions in accordance with that risk can be even more overwhelming. To add to those challenges, friends, family members, and medical practitioners often have firm opinions when it comes to screening, testing, and methods of cancer prevention. As we finish the month, it is extremely important to remember that your health decisions belong to you.
Read on for some advice on how to manage the tough conversations that come with this topic.
Some families refuse to speak openly about personal health.
There are cultures and individual family units in which frank and open conversations about health are frowned upon or even taboo. If you come from this type of lineage, remember that there is nothing wrong with wanting to take control of your health. It is important to manage your expectations as you attempt to broach these topics. Understand that your loved ones may choose not to share or receive information. You can only do what is right for you.
Your doctor's word need not be the final word.
Our practice emphasizes the importance of shared decision making. This is just as important when it comes to breast cancer prevention as it is when it comes to treatment. Your medical team should explain your specific risks and contextualize that information with well-rounded information on the cancer landscape as a whole. Their job is to educate you so that you can work together to make decisions that make sense for you. For some patients, that means lifestyle adjustments or additional screening. For others, it might mean risk-reducing pharmaceutical interventions or surgeries. These choices should be made with you, not for you.
Remember that opinions are just that—opinions.
People around you are likely to have opinions on your choices, regardless of what those choices are. Patients who carry risk-increasing gene mutations often talk about how people in their lives disagree with their decisions to undergo risk-reducing procedures. Individuals with the same mutations who choose surveillance frequently find that loved ones feel that they are not being proactive enough. The bottom line is that your health decisions are yours alone. You are the person who lives inside your body. You are the person who lives your life. The best thing you can do is assess your risk, educate yourself on your options, and work with a medical team who considers your entire set of personal and medical circumstances. If you encounter strong opposition to your selected path, remind yourself and that person that you are doing what you feel is right with what you know.
Blog