Pre-operative Preparation: Setting Yourself Up For Success
April 12, 2021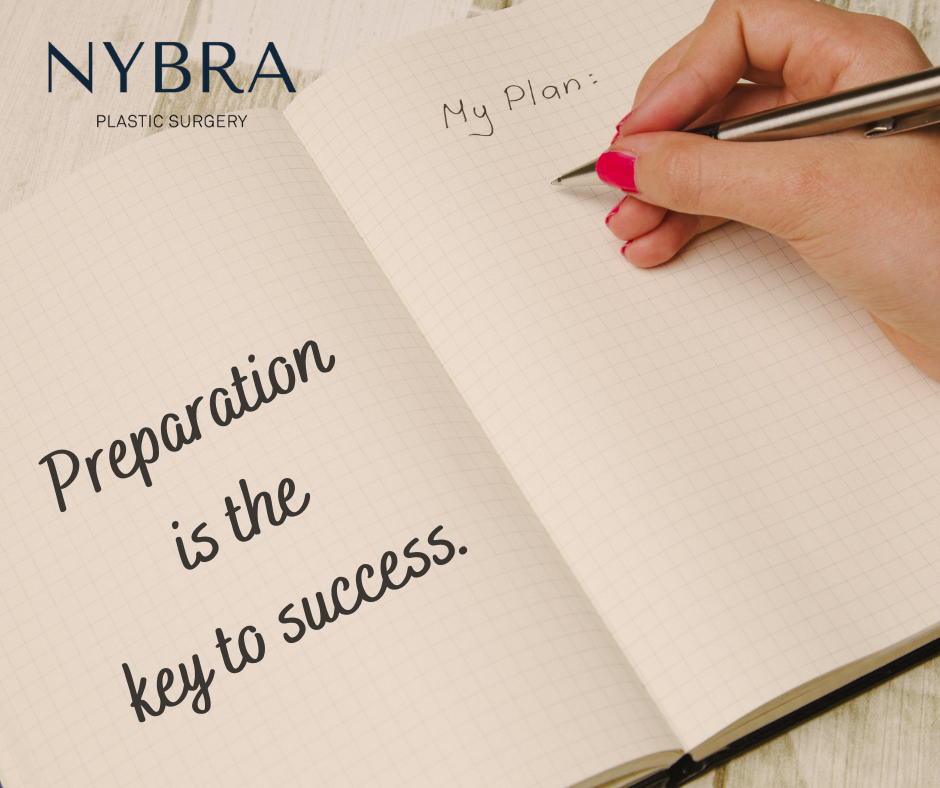 Empowered patients have the tools they need to go into surgery with confidence and leave ready to deploy a well-crafted self-care plan. While every surgery is different, there are a few things that all patients can do to prepare for any procedure and set themselves up for a successful recovery. Read on for things to consider weeks, days, and hours before surgery.
Weeks before surgery:
Stop smoking.
Tobacco use can impair wound healing, increasing the risk of infection. Patients who smoke will need to refrain for at least a month prior to surgery and two weeks after. During that time, you should also avoid being around anyone who smokes: secondhand smoke is just as problematic. If you're using nicotine gum or patches, you will need to discontinue them in the two weeks leading up to surgery and for five days following.
Prepare your post-operative help team.
It may sound obvious, but it's important to ensure that you have a safe ride home from the hospital and someone who can receive instructions for your care. You'll also need people to pick up your prescriptions, bring you back to the office within a few days of surgery for your first post-op visit, and run errands for you if you make use of narcotic pain medications. Let your doctor know if you do not think you'll be able to find someone to do these things: they'll help you build a plan.
Stop taking ibuprofen and aspirin.
Unless otherwise directed, patients should stop taking ibuprofen, aspirin, and other potentially blood-thinning medications, like vitamin E, garlic supplements, ginseng, fish oil, St. John's Wort, and ginkgo biloba for two weeks prior to surgery. These products can increase bleeding during surgery.
Days before surgery:
Get your home ready.
Different surgeries have different recovery protocols, but regardless of procedure, you'll need to rest when you get home. You can improve your rest and reduce stress by preparing food ahead of time, gathering additional pillows, making sure things like milk and juice are in manageable containers (to avoid heavy lifting), purchasing clothing and slippers that are easy to take on and off, and otherwise preparing your home for your arrival after surgery.
Assemble miscellaneous post-op essentials.
A few small items can be extremely helpful after surgery. Try to make sure you have a flexible-neck straw, a gentle laxative or stool softener, a thermometer, gauze, Aquaphor ointment, and paper tape on hand. Have house robes, slip on shoes, and high protein snacks accessible as well. Finally, put together a list of emergency phone numbers to have handy.
Hours before surgery:
Break out the nail polish remover.
Believe it or not, your nail beds provide a lot of insight into your blood circulation. Patients are often asked to remove nail polish and artificial nails so that the anesthesia team has a clear look at the nail bed's natural color as a means of monitoring blood flow.
Wash with antibacterial soap.
Take a shower and wash your body with an antibacterial soap (Hibiclens, Dial, or Lever 2000) both the night before and the morning of surgery. This helps ensure that the skin is free of bacteria, reducing the risk of post-op infection. Do not apply anything to your skin after either shower.
Put together post-op clothing.
Bring comfortable clothes to change into when you leave the hospital. Have appropriate clothing ready at home, so that you don't have to worry when it's time to change again.
Give your living space a once-over for post-op friendliness.
Make sure that your bed is ready for you, that pillows are in place and things like water, your phone, reading materials, and remotes are in easy reach.
Do your best to relax.
It's important to relax as much as possible before your procedure. Take deep breaths and remember that you're entering the operating room fully prepared for a speedy recovery.
This post is not exhaustive and does not replace any communication with your doctor before or after surgery.
Blog