NYBRA.COM WEB TOURS: Aesthetic Surgery
February 23, 2021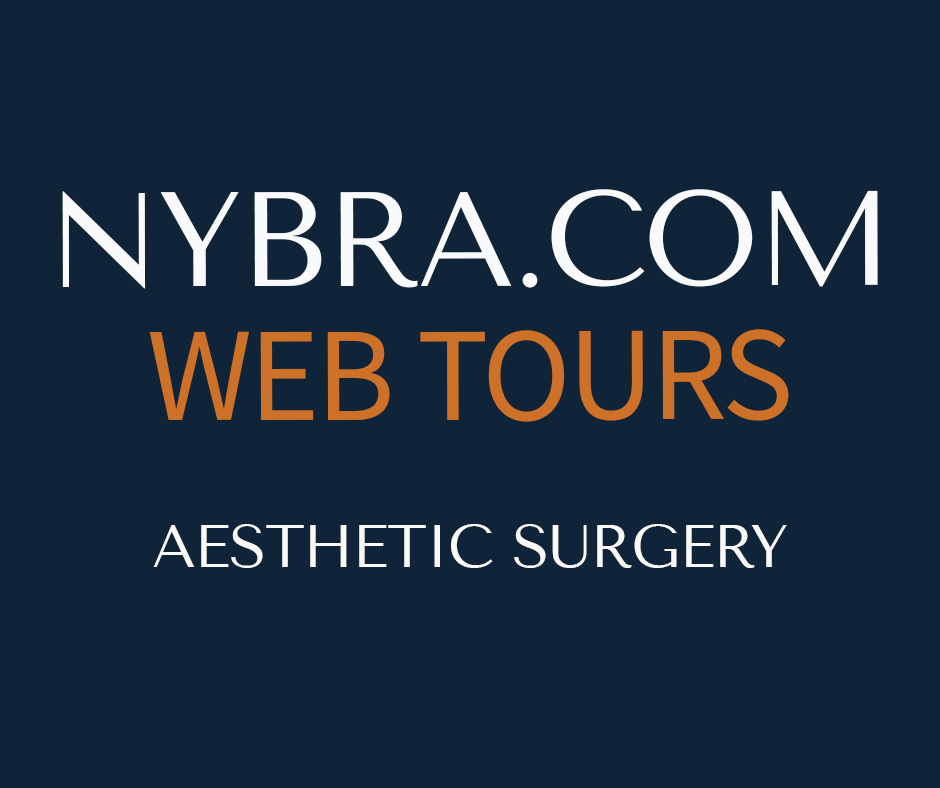 We're taking you on a series of web tours through a few key sections of our new website, NYBRA.com. This week's virtual tour focuses on aesthetic surgery and the suite of aesthetic procedures that promote confidence, so you can look and feel your best.
Our team works with each patient to develop a tailored plan that addresses their unique goals. Let the team at NYBRA Plastic Surgery help you understand your options and determine which approach or combination of approaches will work for you.
Take our virtual tour of surgical and non-surgical options that offer long lasting, natural looking results.
FACIAL REJUVENATION SURGERY
State of the art facial rejuvenation includes both surgical and non-surgical options. Our surgeons can help you choose the right… READ MORE
NON-SURGICAL FACIAL REJUVENATION
We offer a wide range facial treatments, including injectable medications and fillers, and skin treatments, for patients looking to improve… READ MORE
RHINOPLASTY
Rhinoplasty is the art of reshaping the nose to improve appearance, correct injuries and deformities, and increase nasal air flow. READ MORE
BREAST SURGERY
Cosmetic breast procedures can adjust breast volume, shame, and nipple position to address issues that women have with their breasts… READ MORE
BODY CONTOURING
Body contouring involves reshaping the body to improve appearance. We offer surgical and non-surgical options tailored to your needs. READ MORE
EXTREMITIES
Our surgeons can use a variety of tailored techniques to improve the contour and shape of the arms and legs… READ MORE
AESTHETICIAN AND SPA
Nonsurgical treatments can greatly improve your face and body. Our aesthetician offers options including facials and light chemical peels, skincare… READ MORE
Blog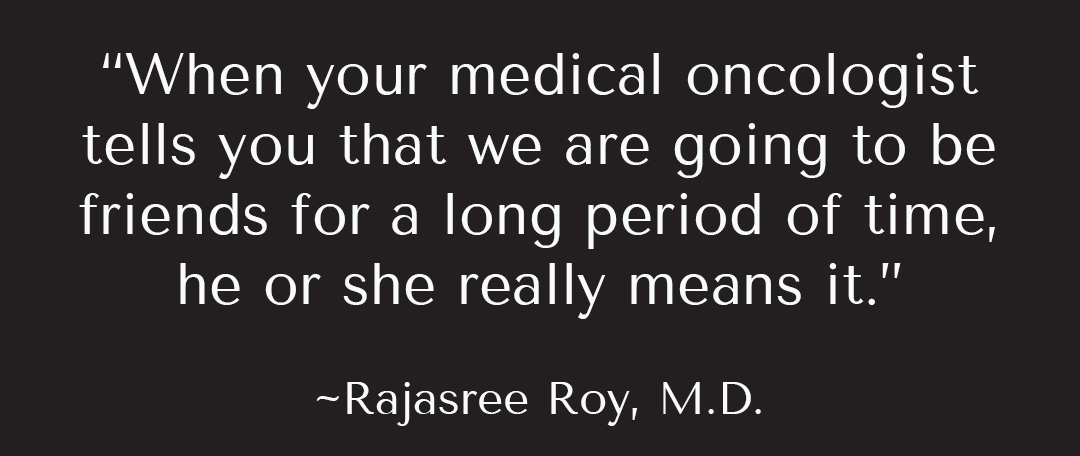 Medical Oncology: It's a Long-Term Relationship
February 18, 2021
Dr. Rajasree Roy wants patients to understand that relationships with medical oncologists are long-lasting. "When your medical oncologist tells you that we are going to…