Just Bring a Chicken!
March 20, 2023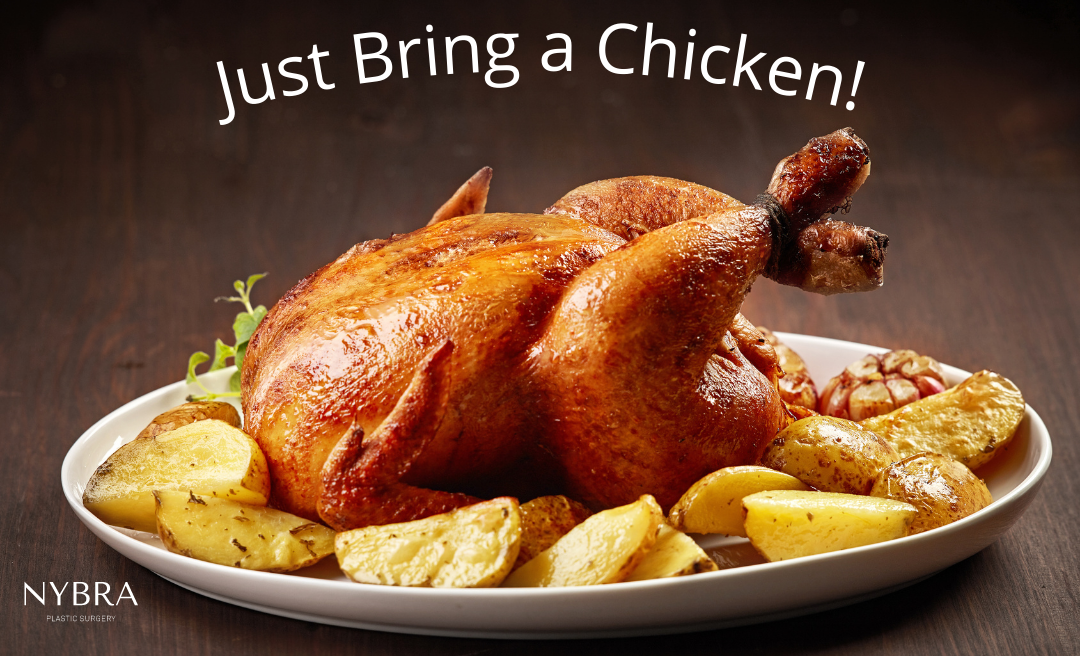 One topic that surfaces at almost every Sisterhood of Support (SOS) group is how friends respond after one has been diagnosed with breast cancer. Our patients are often overwhelmed by the kindness and support they receive from mere acquaintances and—occasionally—disappointed by those closest to them.
It is not unusual for friends, family members, and other individuals within a patient's support system to grapple with how to be best available. It can feel extremely difficult to know what to do or what to say. Unfortunately, that uncertainty can result in miscommunications and maligned expectations between patients and the people around them. What a loved one often intends or perceives as support can be experienced differently as a patient who is processing their diagnosis and moving through treatment.
Someone shared an evergreen story that really encapsulated this issue during an SOS group several years ago. A beautiful young woman sporting a baseball cap over her hairless head talked of her experience with chemotherapy and the incredible support she received from a family member. This family member would continually ask what she could do to help during chemotherapy treatments. The young woman always replied the same way. "Just bring a chicken, so my family will have dinner," she said. However, with each treatment, she instead received snuggly gifts, like soft blankets, cuddly pillows, or lovely scents. While she appreciated the sentiment and her family member's kind intentions, the patient never received what she really wanted: a chicken.
I frequently speak and write to patients about the importance of asking for what they need. It is just as important—if not more important—for the people around them to remember to listen. If you are struggling with the best way to provide support, just ask! And if you receive a clear and direct response, listen to it!
Many people within patient support systems find that they are tempted to ignore practical requests. What they really want to do is provide something extra for the person in their life dealing with diagnosis and treatment. They want them to have additional comfort, above and beyond usual, day-to-day things. If you feel that temptation arise, remind yourself that it is not about what you want or need. It is about what they want or need. Gestures of love, kindness, and generosity spring from treating others how they want to be treated. Moreover, those seemingly mundane, day-to-day gestures are often the most necessary, meaningful, and impactful. So, if you ask someone in your life how to help during chemotherapy and they ask that you bring a chicken, next time, just bring the chicken!
Blog