Join Us For "Understanding the Hereditary Connection": Rescheduled for Friday, November 18th
October 21, 2022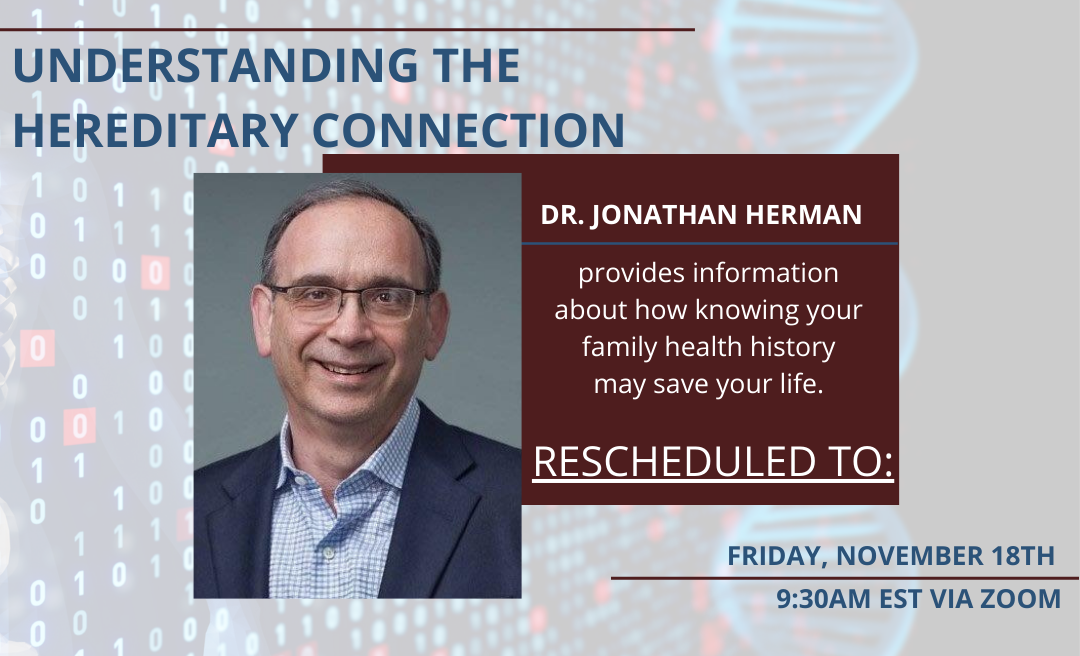 Join us on for our next lecture as part of our Be Informed Lecture Series.
Our guest speaker is:
Jonathan Herman, MD
Please join us for this educational session on Understanding the Hereditary Connection.
ABOUT THE SPEAKER

Dr. Jonathan Herman is nationally recognized as an advocate and authority in identifying, testing and treating Hereditary Breast and Ovarian Cancer Syndrome. The 2020 PBS documentary, "Inheritance", was the brainchild of Dr. Herman who served as the Producer/Medical Advisor on the project.  This unprecedented documentary focused on hereditary cancer, genetic mutations, and the life-altering measures devised to prevent the onset of disease in high-risk families.
Dr. Herman is a practicing OB/GYN in New Hyde Park, NY and treats a wide range of women's health issues. He is also a Clinical Assistant Professor, Department of Obstetrics and Gynecology at NYU Long Island School of Medicine.
—
The Be Informed Lecture Series is brought to you by NYBRA Plastic Surgery's Patient Empowerment Program. Our monthly Be Informed Lecture Series provides patients with information and insights that are useful at every stage. Experts in the community come to NYBRA to give pro bono lectures on a range of topics, including genetic mutations, dietary insights, and the latest surgical techniques.
Blog