It's National PA Week!
October 8, 2021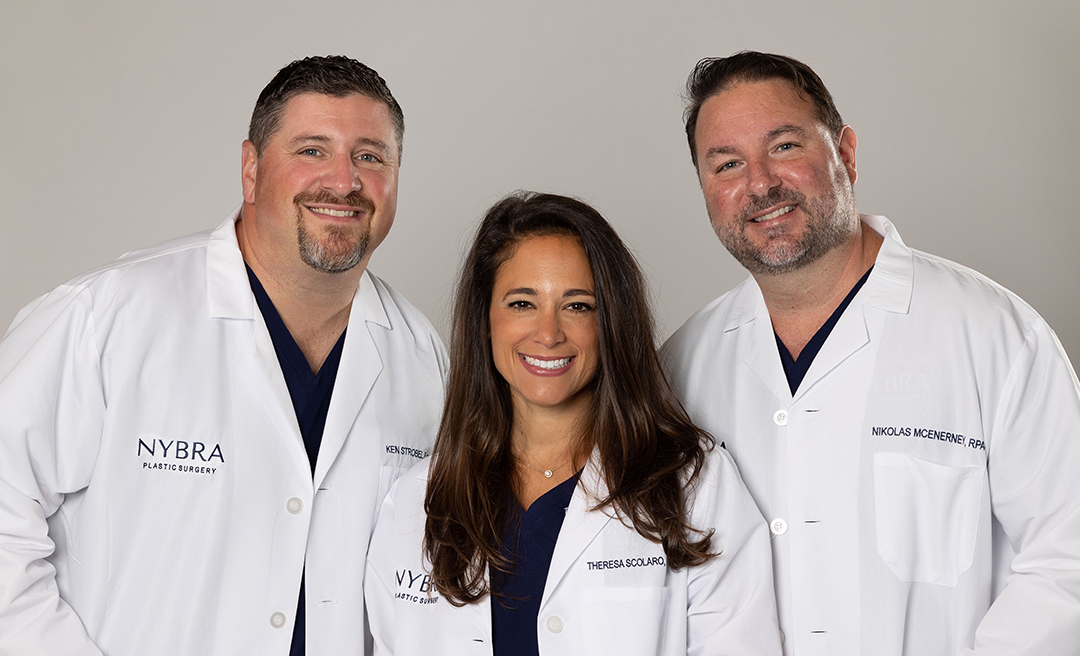 October 6th-12th is designated each year as National Physician Assistant Week. We often talk about the surgeons and nurses who help NYBRA's patients look and feel their best, but there's another vital group of expertly-trained professionals on our team: Physician Assistants. Our highly skilled PAs stand right alongside our doctors both in and out of the operating room.
To help celebrate this year, we wanted to focus on this profession and create an opportunity to get to know our NYBRA Plastic Surgery PAs. Our PAs are an integral part of the NYBRA team. They provide vital support to our surgeons both in and build long-lasting relationships with our patients. As a team, we wouldn't be able to do the work we do without them! If you know a PA in your life, make sure to send them a note of gratitude.
We are pleased to add a new page to our website designed specifically around the work our PAs do. In case you weren't aware, PAs are medical professionals who work alongside doctors and surgeons in just about every capacity. They diagnose illness, perform surgery, and otherwise manage and develop treatment plans.
The United States currently has almost three hundred PA programs. Admission is highly competitive and requires a bachelor's degree and specific prerequisite courses. PA students work as paramedics, athletic trainers, medical assistants and more before attending graduate school. PA programs include classroom instruction and more than two thousand hours of clinical rotations. That means that PAs bring thousands of hours of work directly with patients wherever they go.
Thank you, Kenny, Theresa, Nik, Evelina, Eva and Heidi!
Special thank you to Digital Waterworx for the amazing photos.
Blog