Change and Its Complexities
July 1, 2022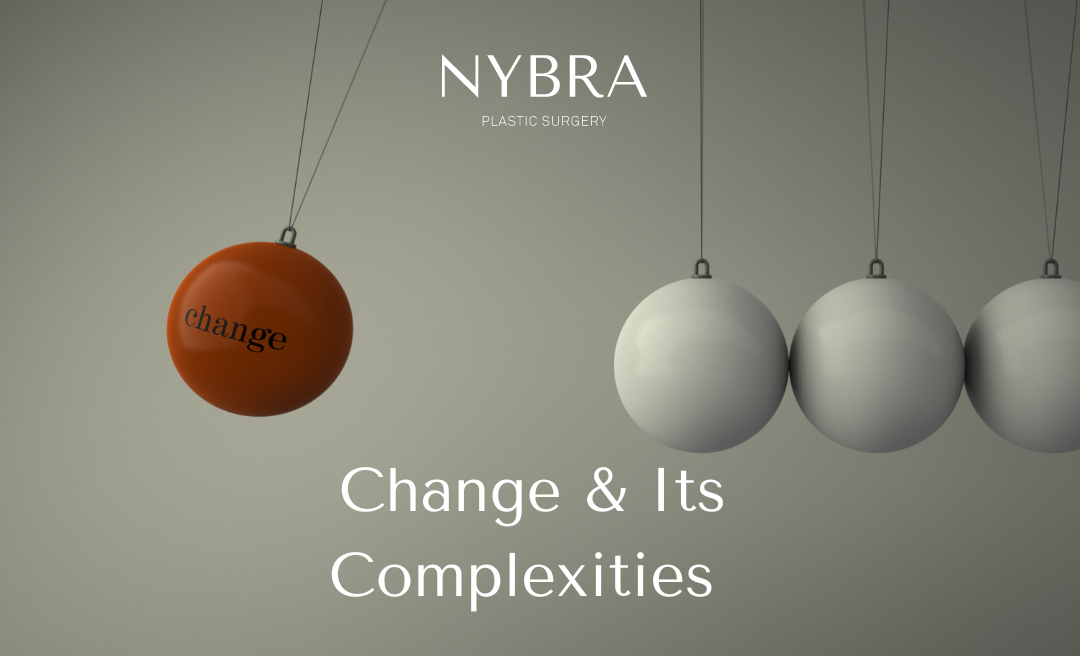 There is an old saying, "someday, you will meet the happiest version of you… and it will be worth it."
This message of hope has a subtext that we don't often talk about, that it is up to you to make that introduction. The happiest you does not arrive by magic. It does not come by continuing old patterns, either. It comes by finding your truest self and putting in the work to let that person shine through. You are the change!
In my last blog, I touched on the discomfort that can come with change. It is natural to want to hold onto what is familiar—even if it is not in your best interest—rather than take a leap into the unknown. Adjustments to your behavior, mindset, and relationships can be extremely difficult, but they are necessary for personal growth.
Many patients and families who have worked with me know that I strongly believe that when we cease to evolve, we cease to exist. So, embracing the fear of change is a critical part of moving forward. Awakening our souls and spirits to this challenge can bring joy into our hearts and open us up to reach our full potential.
The breast cancer journey, itself, may influence your values, goals, and how and with whom you choose to spend time. For some, enduring this challenging experience fosters clarity and, as Melissa Kirsch puts it, "diminish[es] tolerance for uncomfortable or unfulfilling social interactions." One of the first things you can do as you reassess your personal and professional lives is ask yourself:
How much pleasure am I experiencing in my present life?
Do I regularly carve out time for self-care?
Am I living the life I want?
Do I respond to others out of obligation?
Am I stuck in toxic work or personal relationships?
Ultimately, the goal is to move toward pleasure and fulfillment and away from discomfort, negativity, or pain.
It is important to recognize that changing your life can and will affect your relationships. In many cases, that change is for the better, as a more positive sense of self can be of great benefit to healthy relationships. However, change can feel like it creates distance and uncertainty. Partners or friends may feel displaced or discarded as you implement new behaviors, reactions and ways of thinking. It is critical to have open discussions with those close to you so that they have the opportunity to understand your motivation to evolve and address their feelings.
Some relationships may not survive as you evolve. While the changes you choose to make should be positive for you, they may be threatening to those around you. People in your life who are used to you putting them first may even express disappointment as you prioritize your self-care.
Pushback from other people can make it difficult to stay committed to the new chosen path. Remember that the relationships in your life should be built on mutual respect and a shared desire for happiness. It is OK to grieve or feel withdrawal as you back away from behaviors and relationships that do not serve your best interests. However, it's important to resist letting those feelings pull you back to old modes of being. Recognize that the unfamiliar becomes the familiar only through repetition. Practice your commitment to yourself daily. Try to embrace the adventure and trust yourself.
Blog