Celebrating BRA Day with Information
October 30, 2021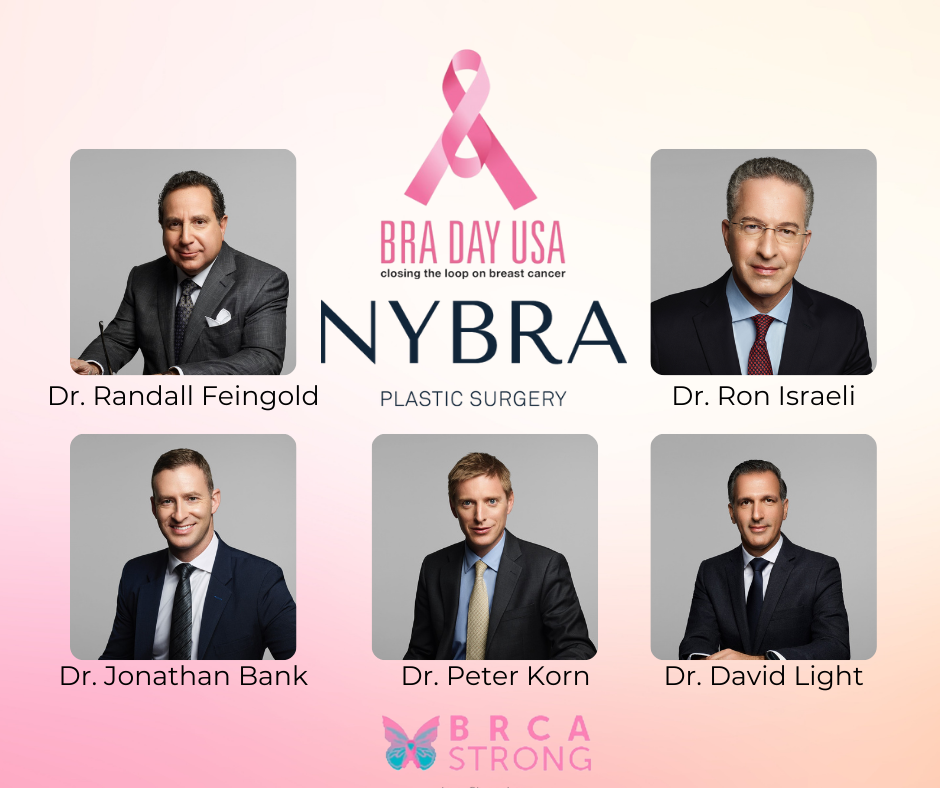 On October 20, our doctors joined BRCAStrong to celebrate Breast Reconstruction Awareness Day the way that comes most naturally to NYBRA: by sharing information. Two Instagram Live sessions gave viewers insights into the history of breast reconstruction, how that's shaped the current surgical landscape, what options are available today, and how to make informed decisions based on those options.
Drs. Ron Israeli and Randall Feingold kicked off the day with a morning session that provided vital context for mastectomy and breast reconstruction as we know it today. Their discussion covered the evolution of mastectomy, how misunderstandings shaped treatment and reconstructive options over the years, and how advances in medical technology and information have facilitated advanced, aesthetically pleasing breast reconstruction.
In the evening, Drs. Peter Korn, David Light, and Jonathan Bank went into detail on surgical techniques and their advantages and disadvantages. The group touched on implant and natural tissue reconstruction options, how patients and doctors can work together to choose the appropriate procedure. They also touched on the long-term factors that are vital to informed decision making.
View this post on Instagram
View this post on Instagram
Breast Cancer Awareness Month