An Old Wound Healed: A Patient Can Finally Move On
December 22, 2021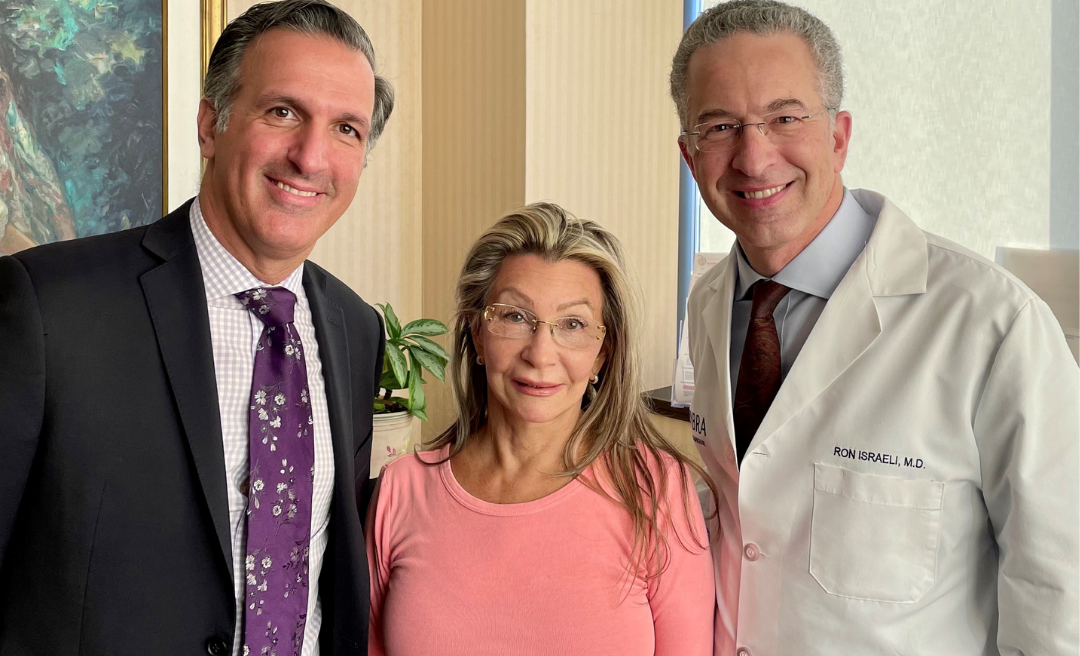 A lumpectomy is not always a reconstruction-free breast cancer treatment option. When Mary chose to have a lumpectomy with radiation to treat stage 0 breast cancer in 2001, she learned that lumpectomies can, in fact, take a substantial amount of tissue. She felt asymmetrical.
"I wasn't comfortable, because one breast was much smaller than the other," she said.
Unfortunately, when a plastic surgeon placed implants for symmetry, she discovered another repercussion of choosing lumpectomy and radiation.
"The radiated tissue opened up and created a wound. He kept thinking it was going to close, but I wanted to know what the plan was if it didn't," she said.
She underwent an LD flap, and the wound healed and remained stable for several years. Then, in 2020, the implant on the healthy side ruptured. Mary decided to have both implants replaced, since they were almost twenty years old. 
In February of 2020, Mary's implants were replaced. In a devastating repetition of what had happened two decades earlier, the radiated breast tissue failed to heal. Her surgeon exchanged the implant for a smaller one. When that did not resolve the issue, she asked him to remove it entirely, desperate to heal. Even that did not work.
Mary spent over six months with an open wound. "I was suffering tremendously, physically and emotionally. I wasn't seeing a light at the end of the tunnel. I was falling into despair.
As her wound was not healing, Mary's plastic surgeon suggested that she see a microsurgeon and referred her to Dr. Ron Israeli in September of 2020.
"Dr. Israeli took one look at me and said 'You have an open wound. This needs to be closed up—I can fix this.' That made me feel so thankful," Mary said.
Dr. Israeli scheduled her very quickly, closed the wound, placed a drain, and the wound healed within a week. Mary was shocked by the speed and quality of care she received.
"In a week, I was done! I was healed!"
Mary still had a long way to go in terms of breast reconstruction, but with the wound closed she was able to start to get back to her old self.
"I'm happy every day. I mean I was born like that. I wake up with a happy attitude pretty much every day. I don't look back. I look forward. If you make a mistake, fix the mistake and move on."
Over the course of the year that followed, Mary underwent a mastectomy to remove the radiated breast followed by two stages of reconstruction. 
The first step of reconstruction required bilateral stacked DIEP flaps to reconstruct her left breast. This highly specialized approach was necessary because Mary had a thin abdomen and needed a large amount of skin to replace the damaged radiated tissue on her chest. Dr. Israeli completed this reconstruction with the help of his parter, Dr. David Light. 
A few months later, Dr. Israeli completed Mary's reconstruction with revision procedures to improve her overall contour and symmetry.
Mary healed well at every turn. Now, she's back to doing the things she loves, feeling healthy and content to move forward.
"I'm a healthy 70-year-old woman—aside from the cancer stuff. I feel so blessed to have met Dr. Israeli. I'll talk to anyone about it. That man saved me."
Blog