American Cancer Society's Doctors of Distinction Golf Invitational
August 29, 2023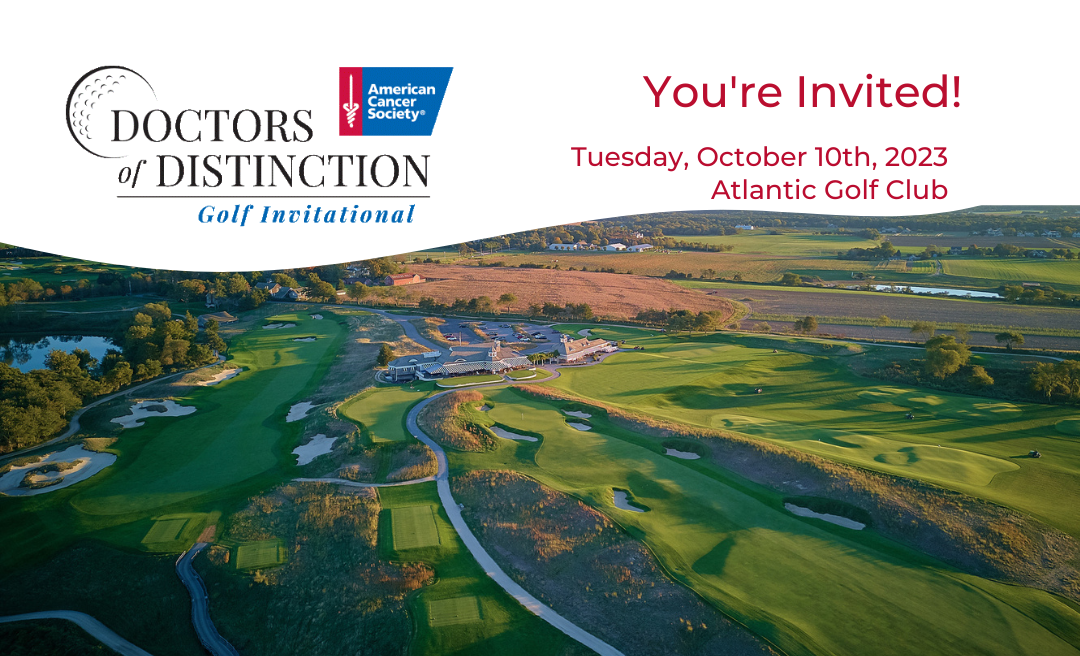 To our valued Patients and Families,
It has been part of the tradition of this practice to raise funds for cancer research and cancer care through the American Cancer Society. I am proud to say that this is my 16th year chairing the American Cancer Society's Doctors of Distinction Golf Invitational. It will be held on Tuesday, October 10th, 2023 at Atlantic Golf Club in Bridgehampton, a truly unique course on Long Island and a treat to play. The full details of the event, the honoree and ways to participate can be found on the event website! View invitation.
This year's honoree is Dr. Lawrence Glassman, Chief of Thoracic Surgery at Huntington Hospital and a renowned lung cancer surgeon. Lung cancer has been on the rise particularly in young women, and the American Cancer Society is the 2nd largest source of funding for scientific research apart from the federal government. Sadly, we all know someone who has passed from a difficult to treat condition.
If you cannot play that day, or if you are not a golfer, please consider joining us for dinner, making a contribution, purchasing a tee sign, a journal ad or a sponsorship HERE
Or you can email Katie Goepfrich Schafer at the ACS: or call (631) 861-3075
If you are interested in playing, please let me or Katie know or register ASAP.
You will be among friends and with your help we will sell out soon. Unlike many large outings, we are a boutique event that fields a limited number of foursomes, which means you play your ball into the hole in an enjoyable pace of play.
Not to mention the fantastic views and the great meal at the end!
Best,
Randall S. Feingold, M.D., F.A.C.S.
Events